OUR MISSION
To minister holistically to the total man through educational seminars/conferences/workshops, tips, and encourage healthy living through better food choices and daily exercise regimens incorporating prayer/devotion/fasting and bible reading/study.
OBEY THE LAWS
We remind you to obey the regulations put in place by the BVI Government in its efforts to curb the spread of Coronavirus (COVID-19) in the Territory. This is in keeping with Titus 3:1 which states, "Remind the believers to submit to the government and its officers. They should be obedient, always ready to do what is good (Titus 3:1 NLT)." Let us work together to eradicate COVID-19 from our shores.
"The LORD bless thee, and keep thee: The LORD make his face shine upon thee, and be gracious unto thee: The LORD lift up his countenance upon thee, and give thee peace (Numbers 6:24-26)."
STAY SAFE!!!
ANNOUNCEMENTS & TIPS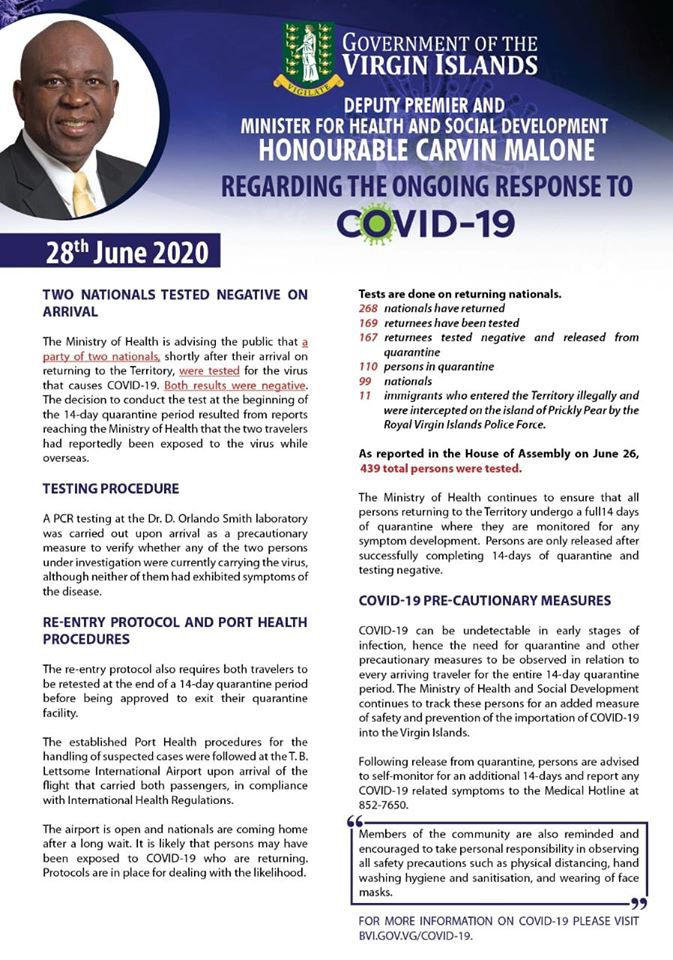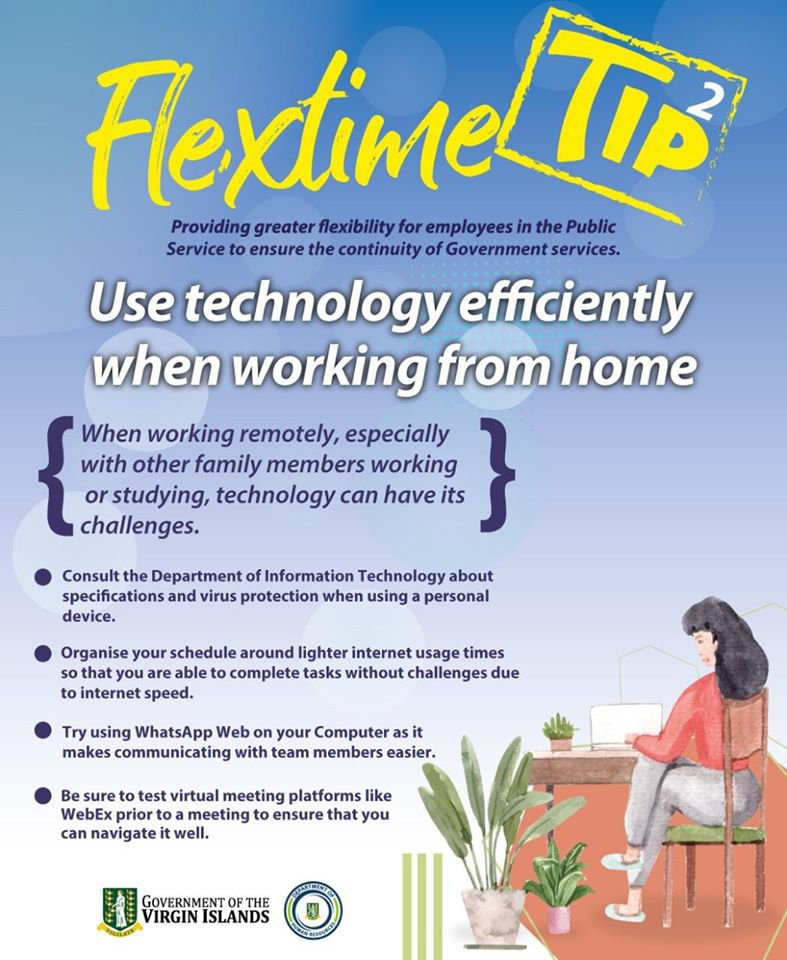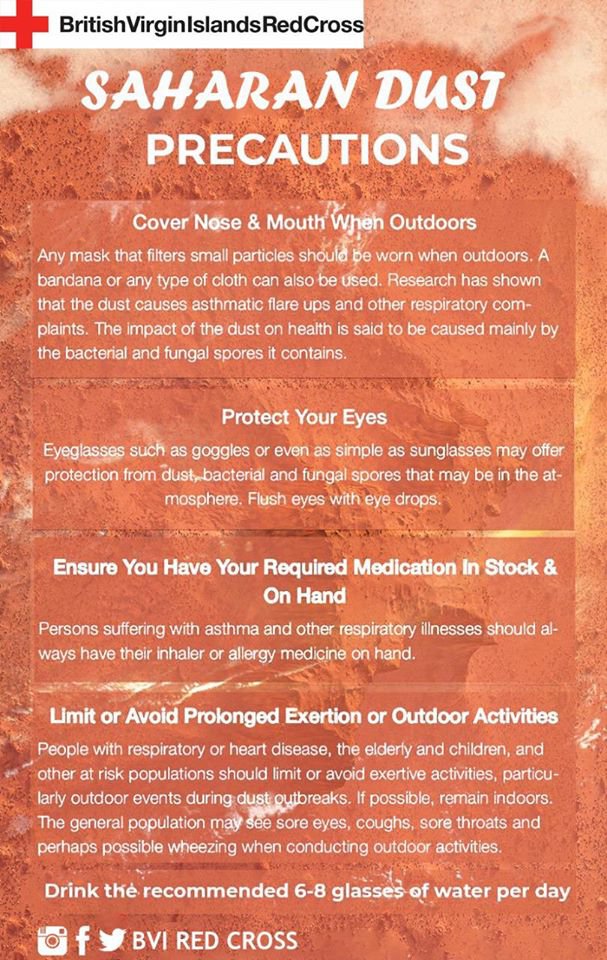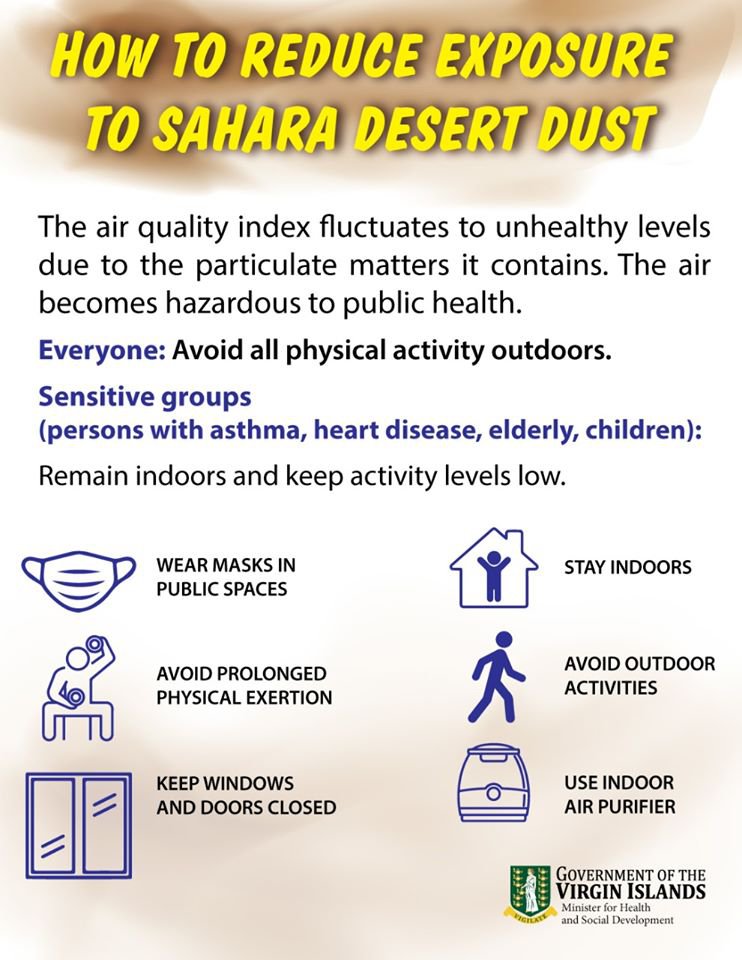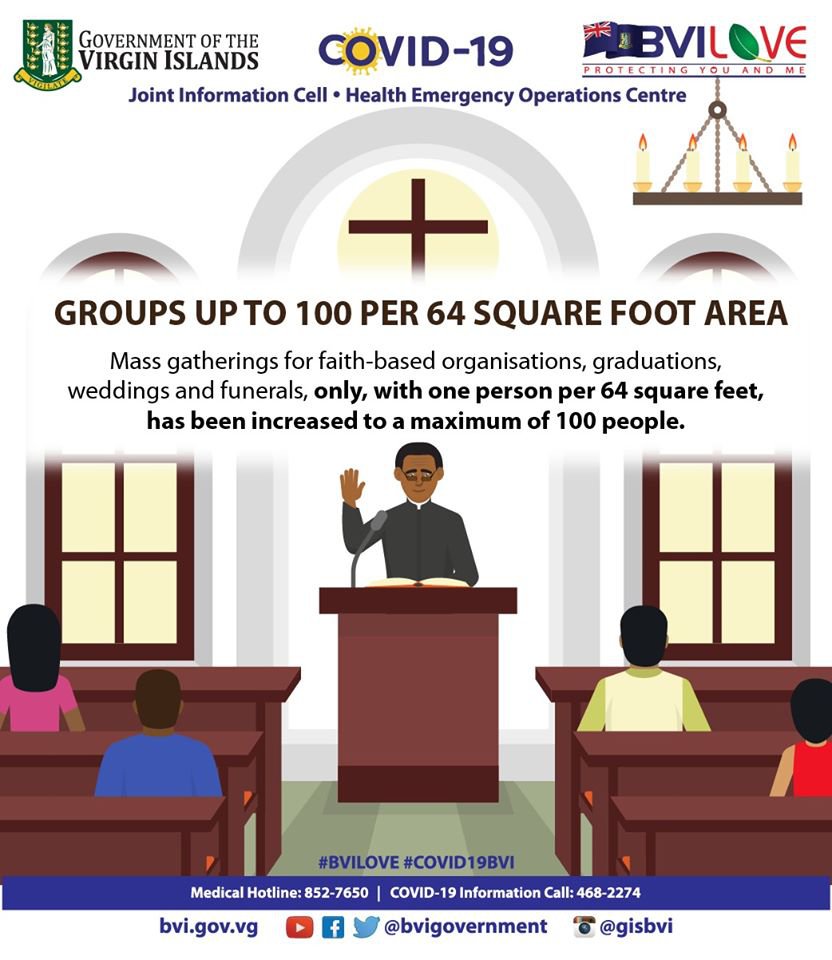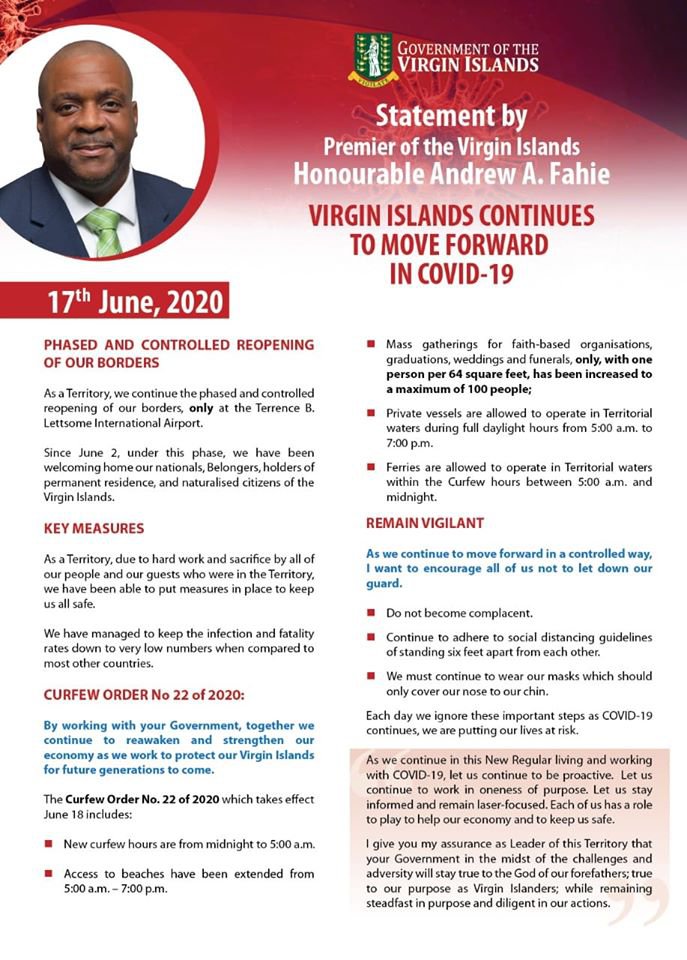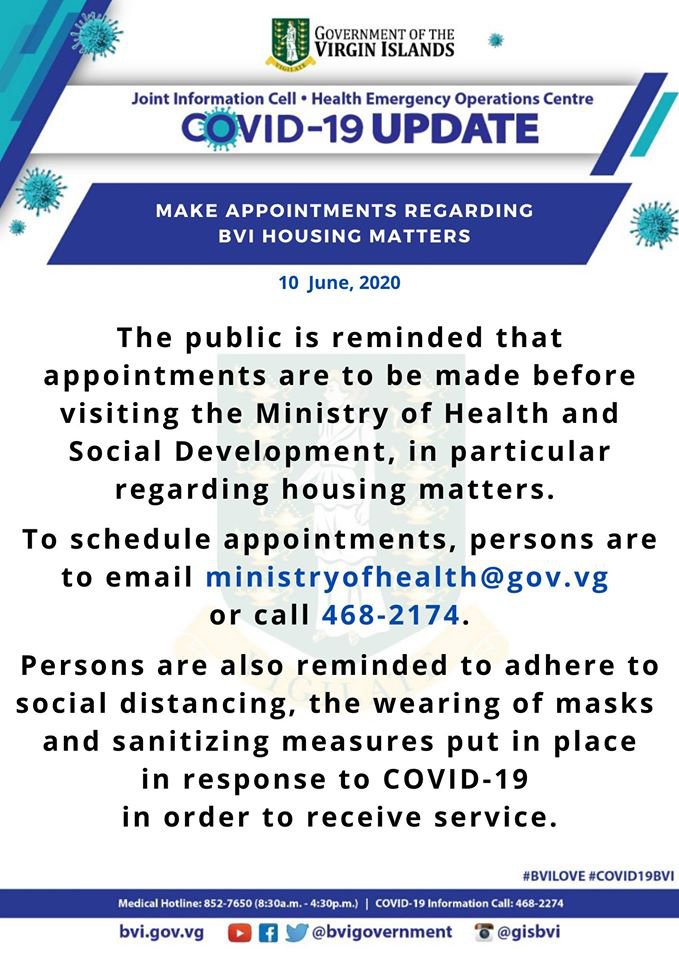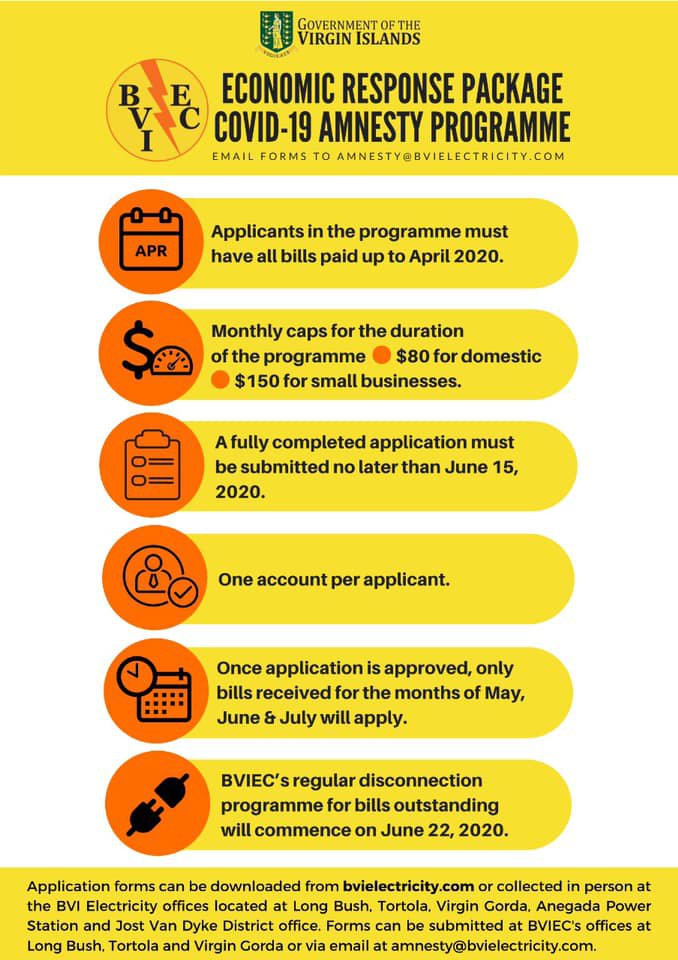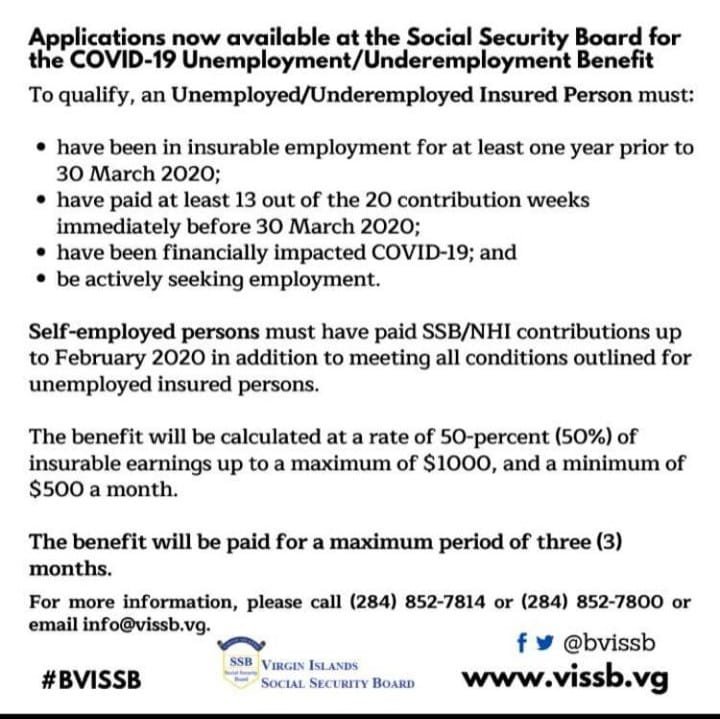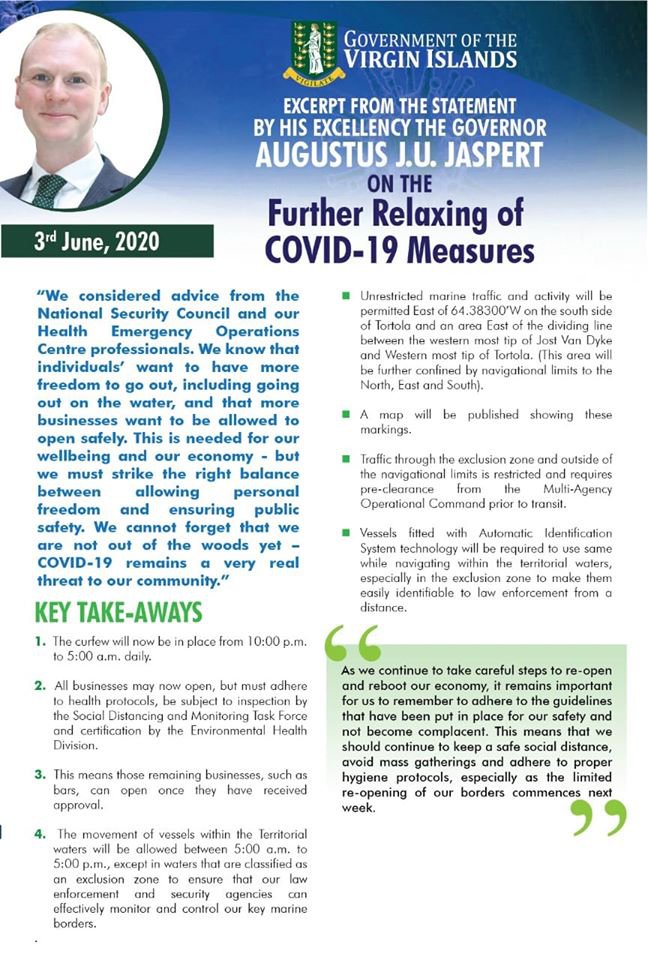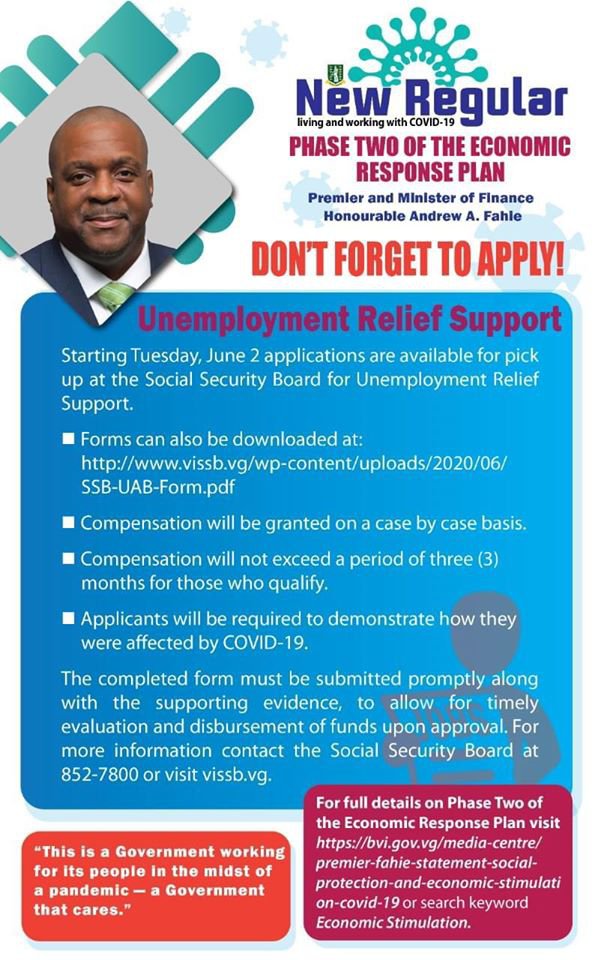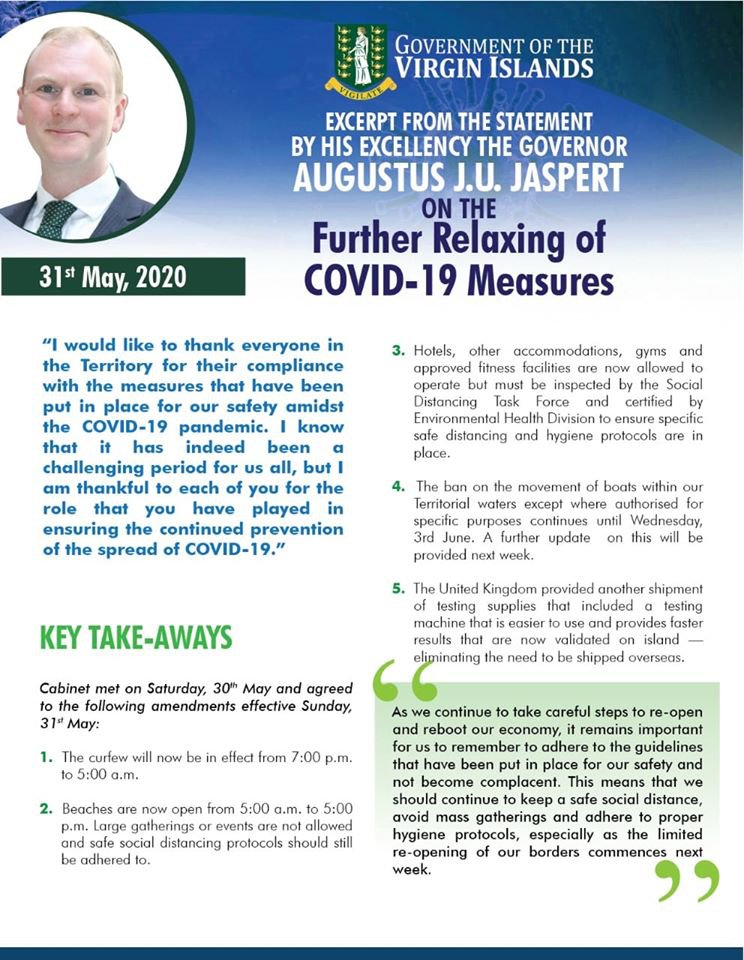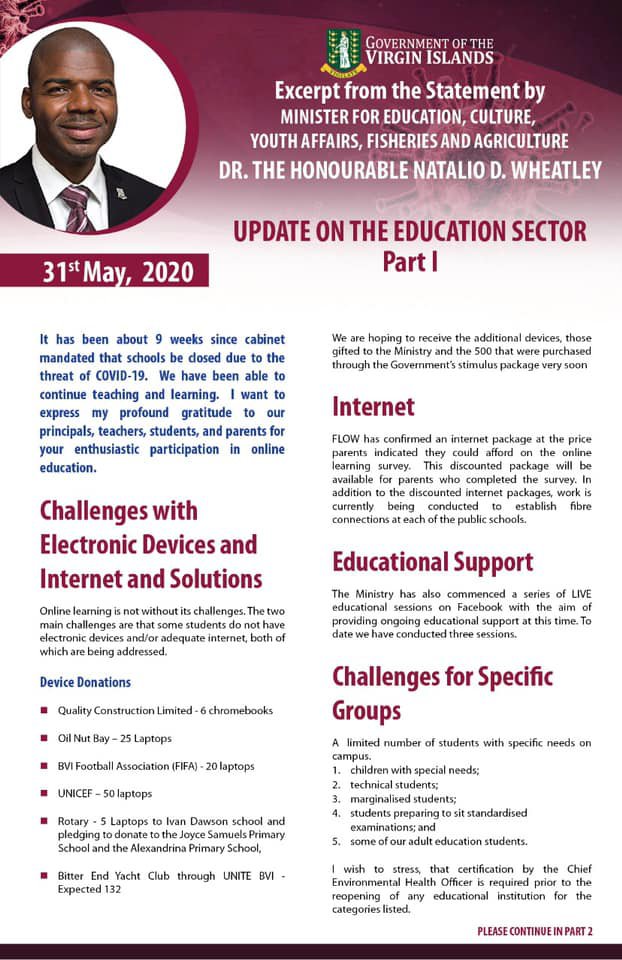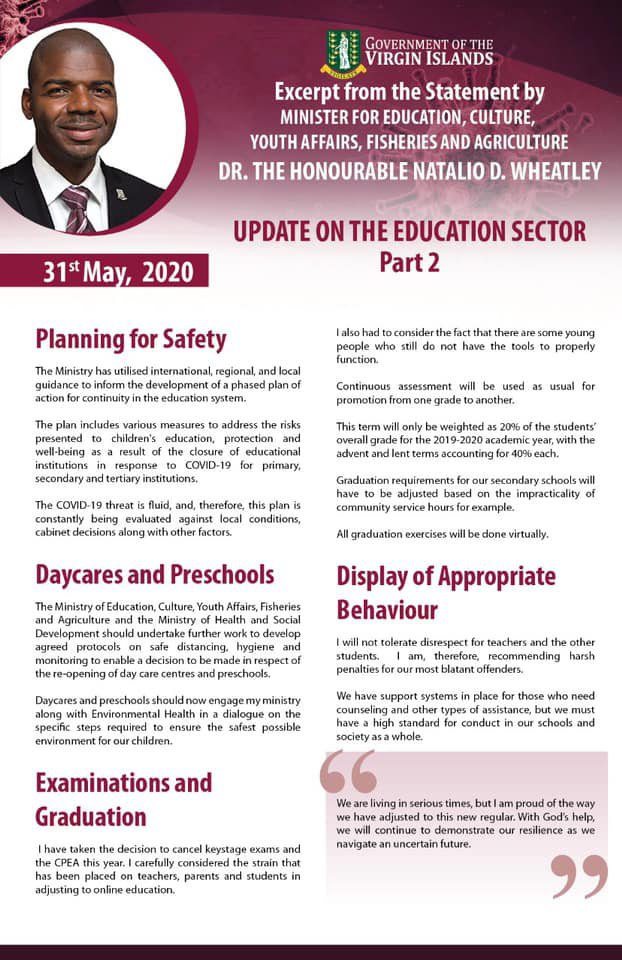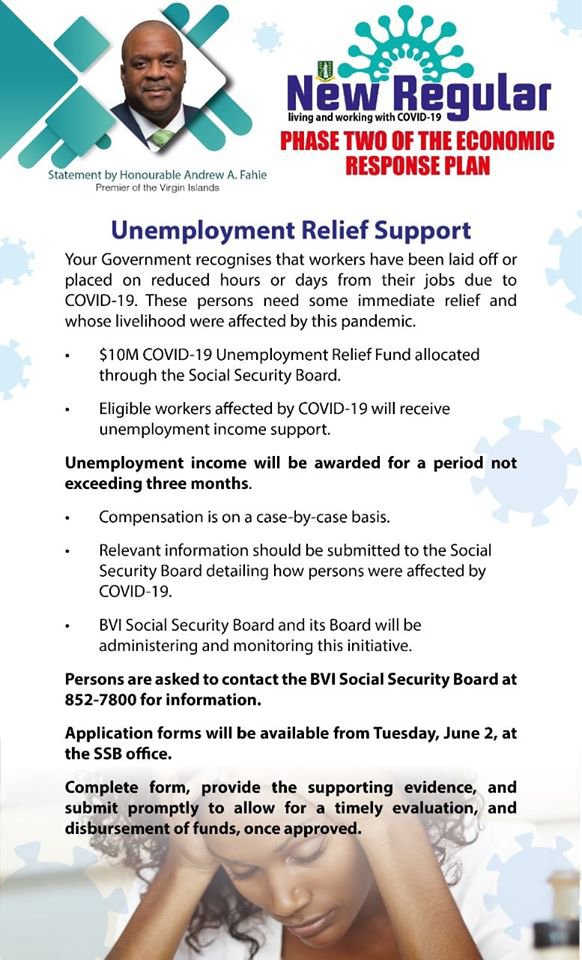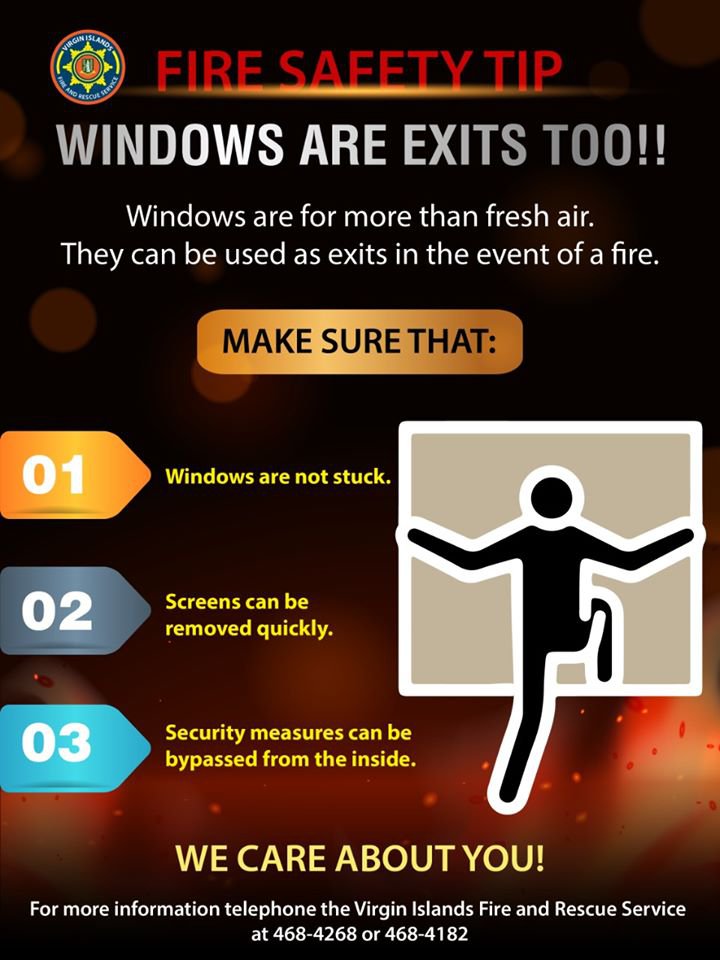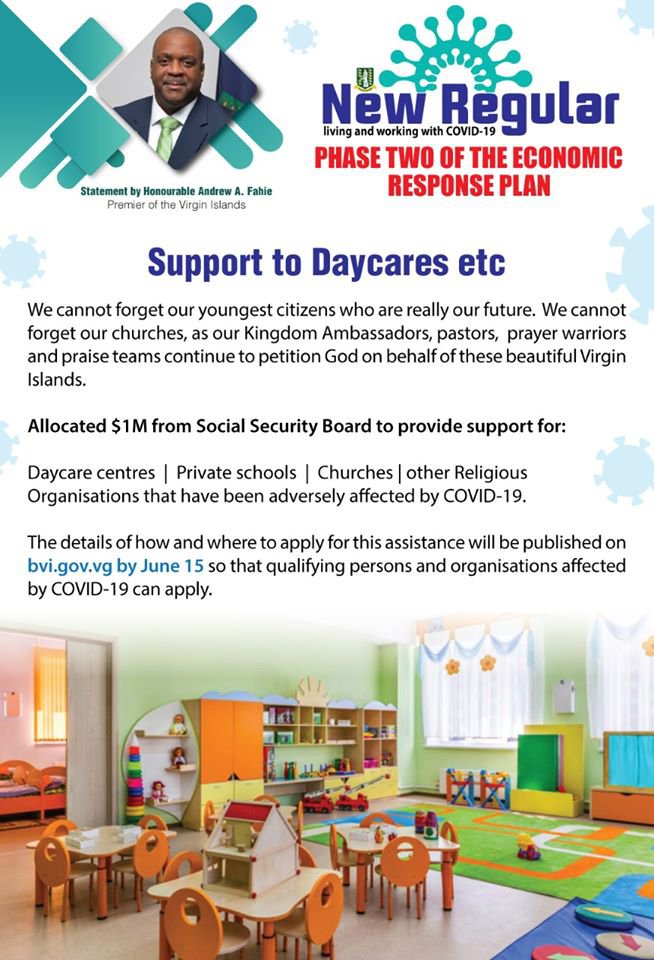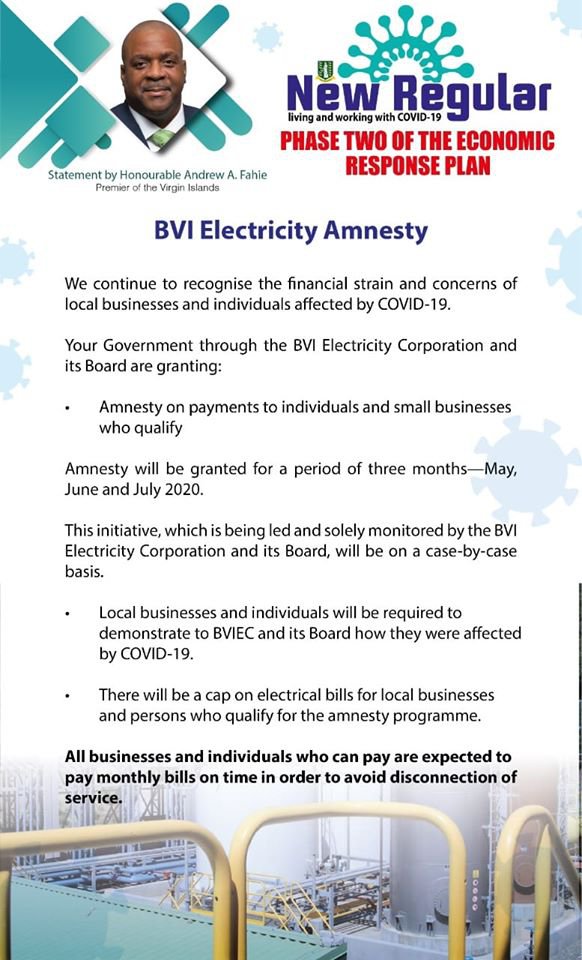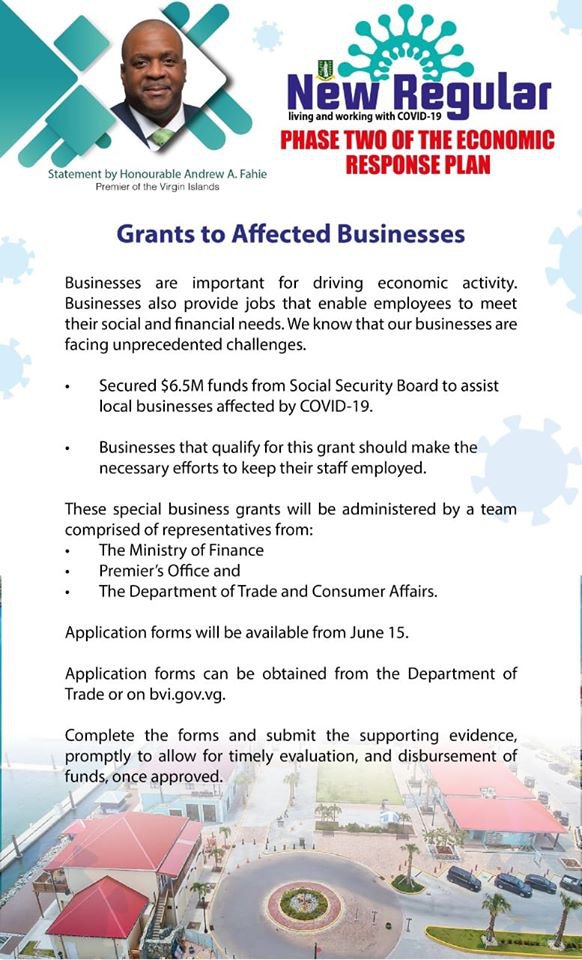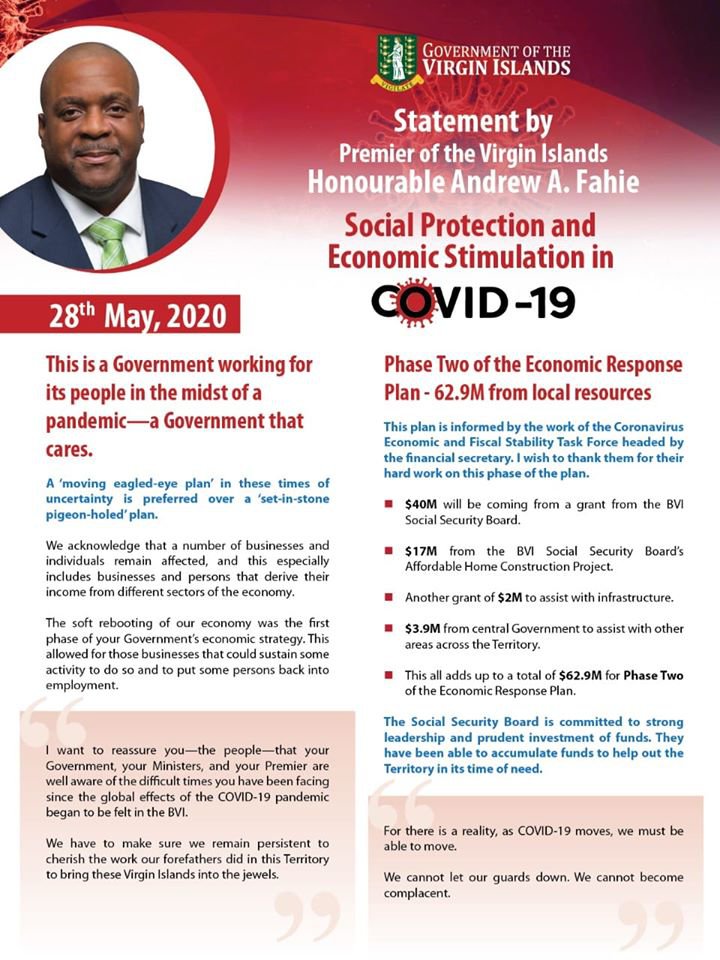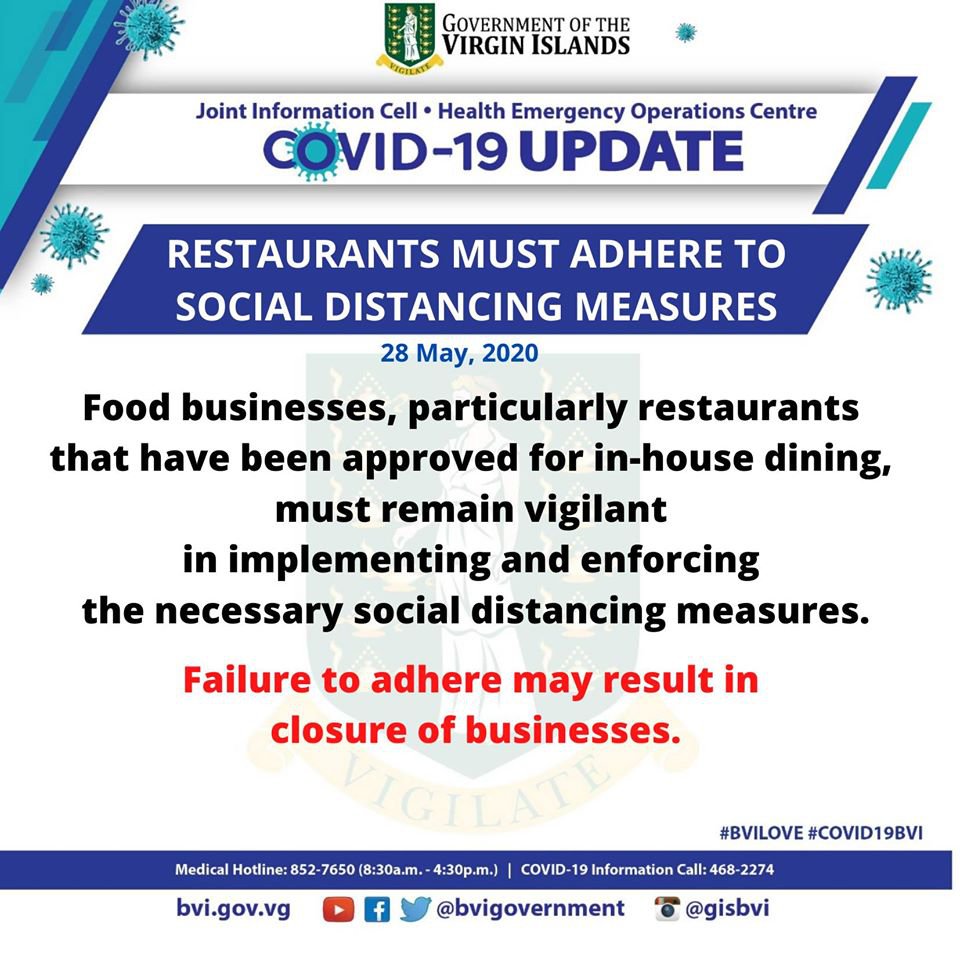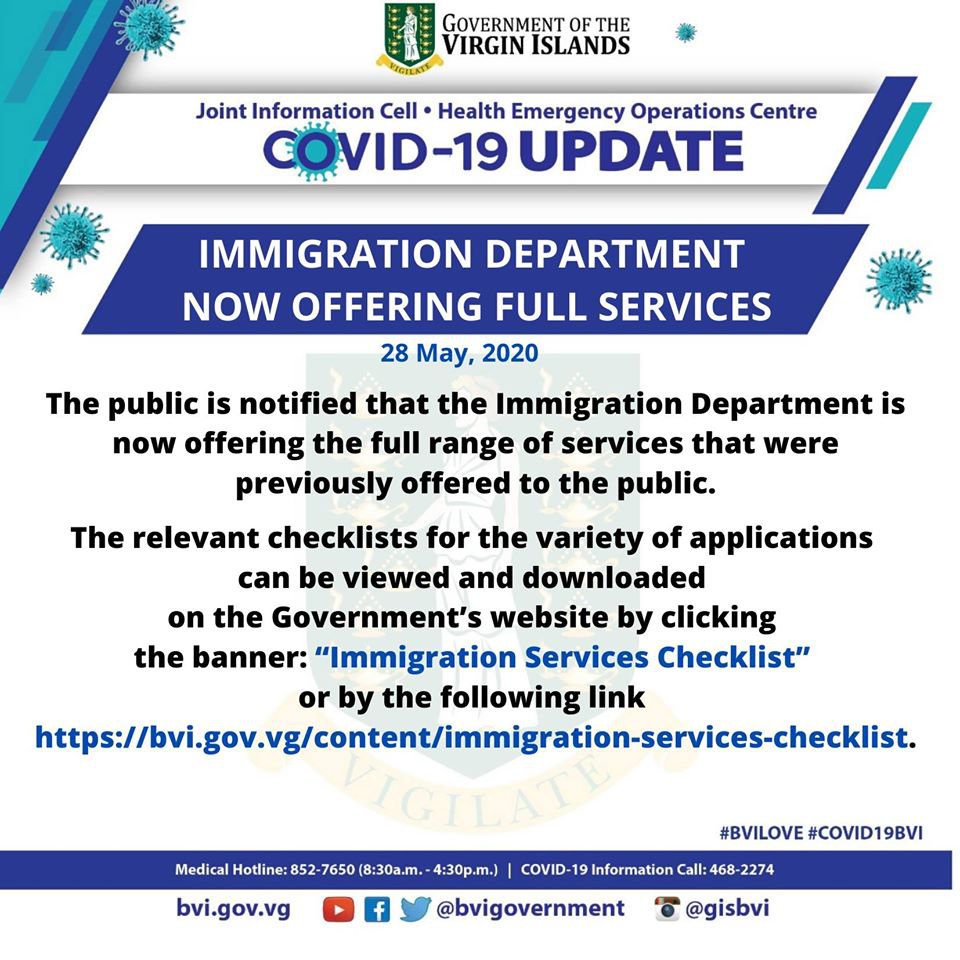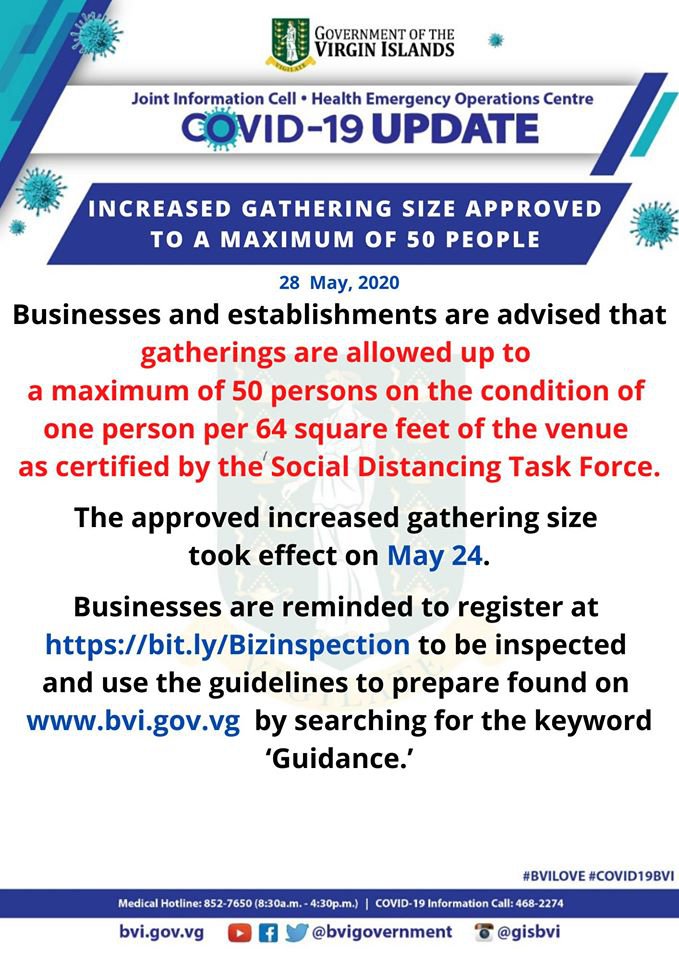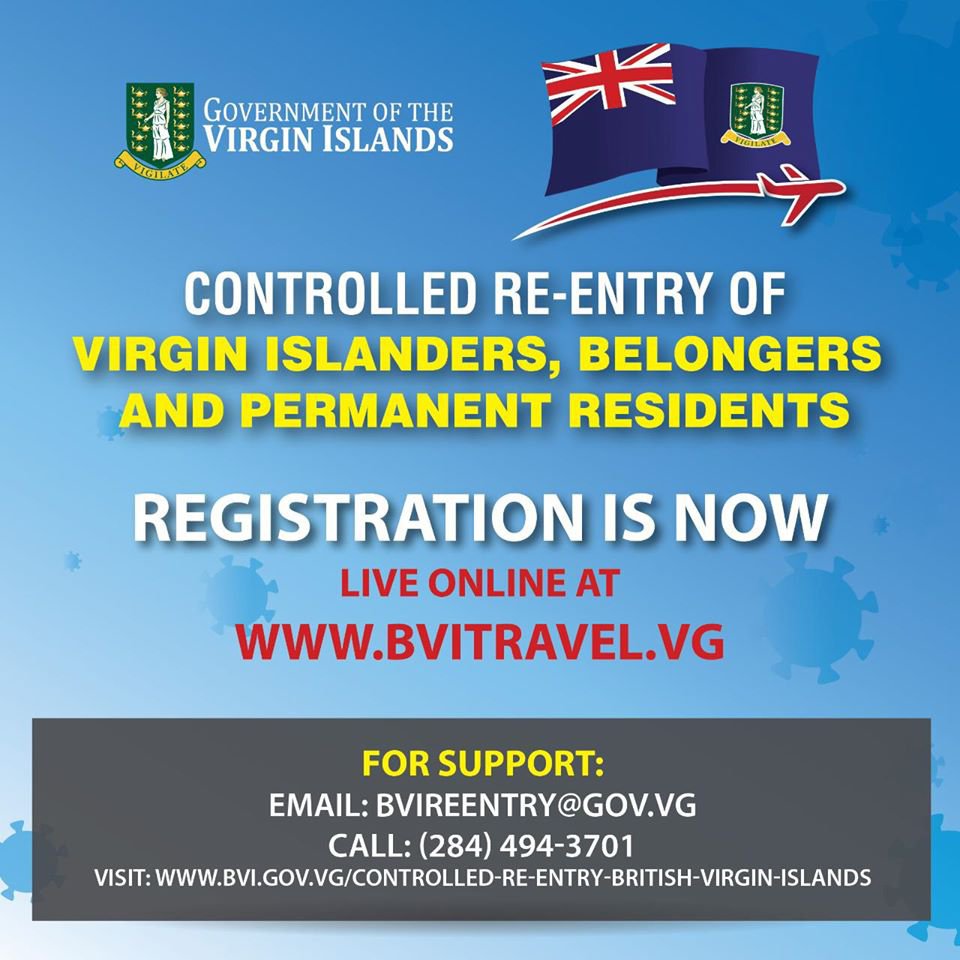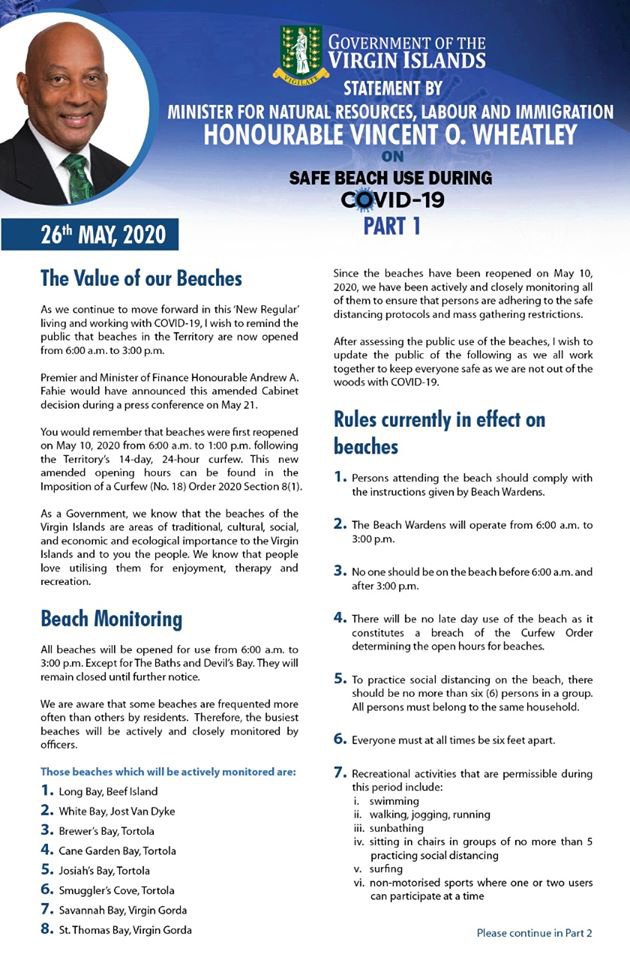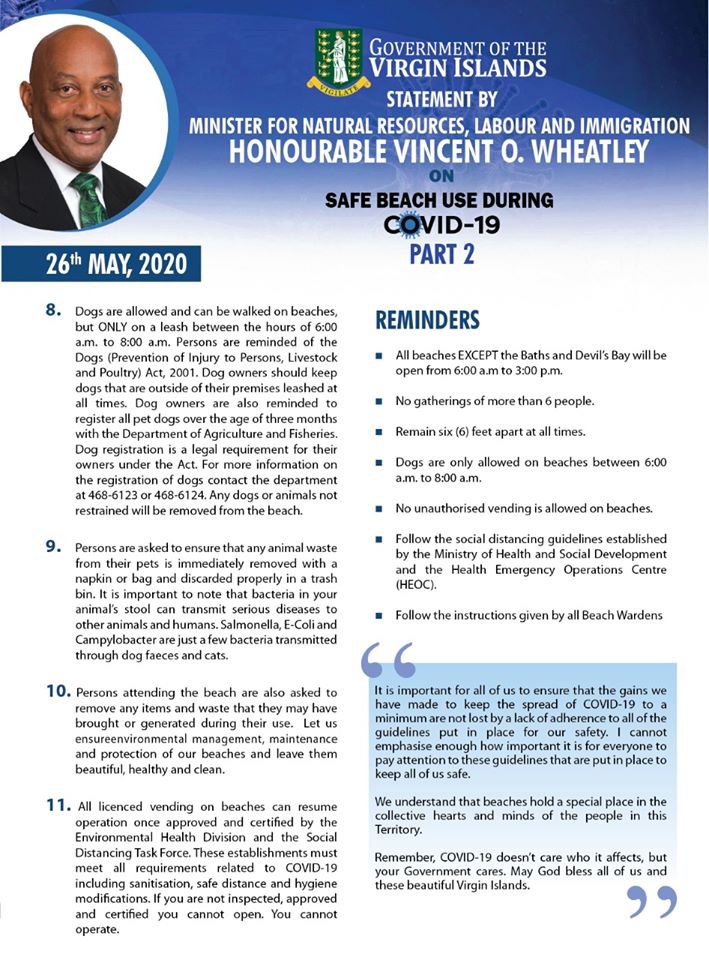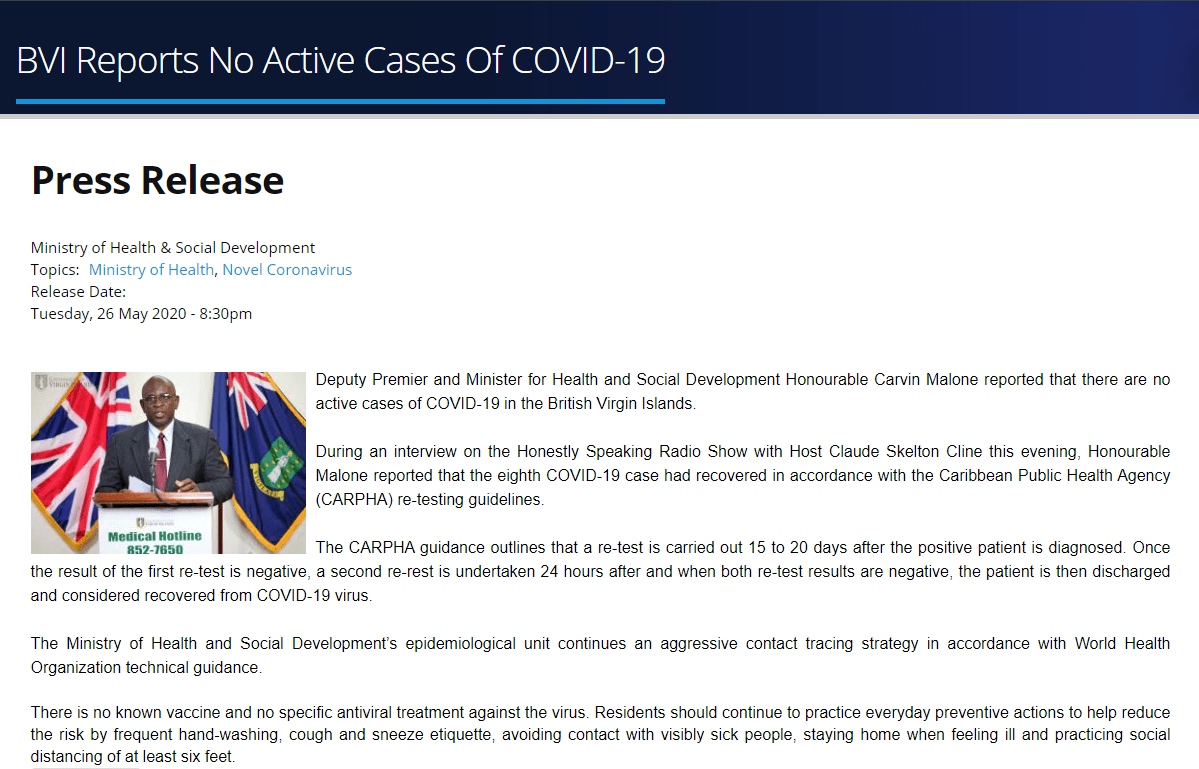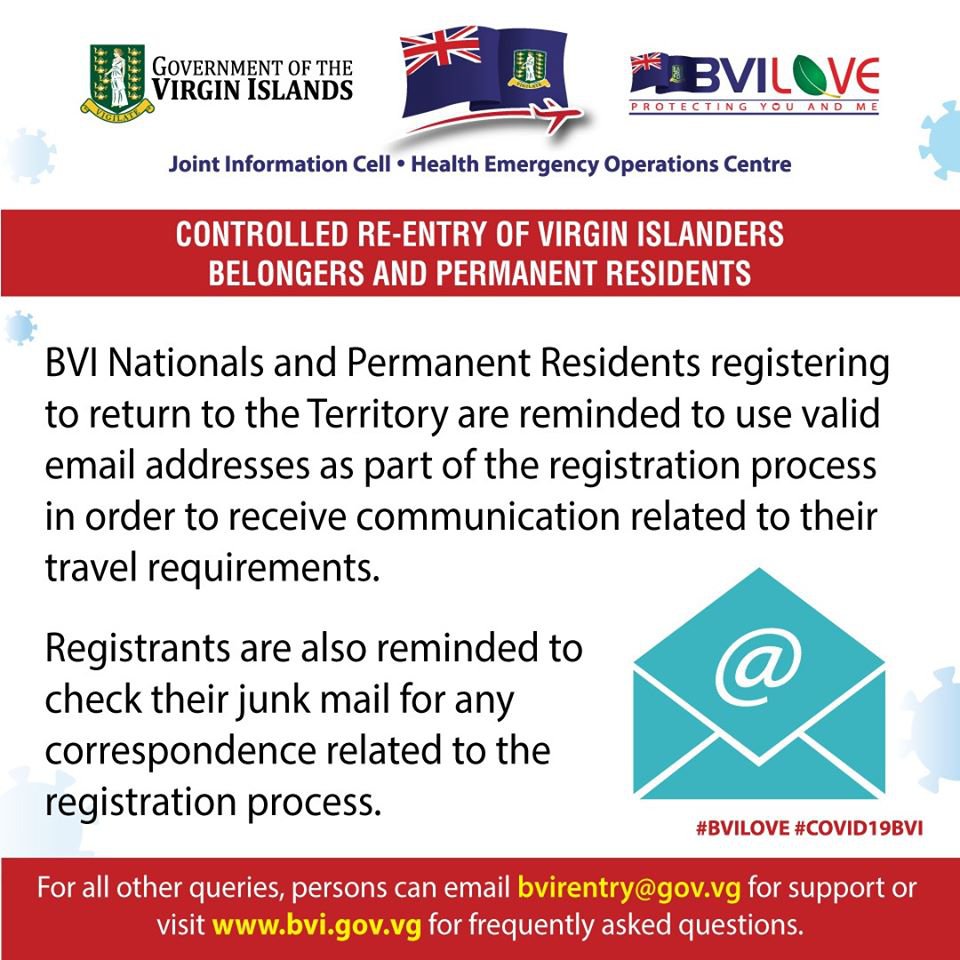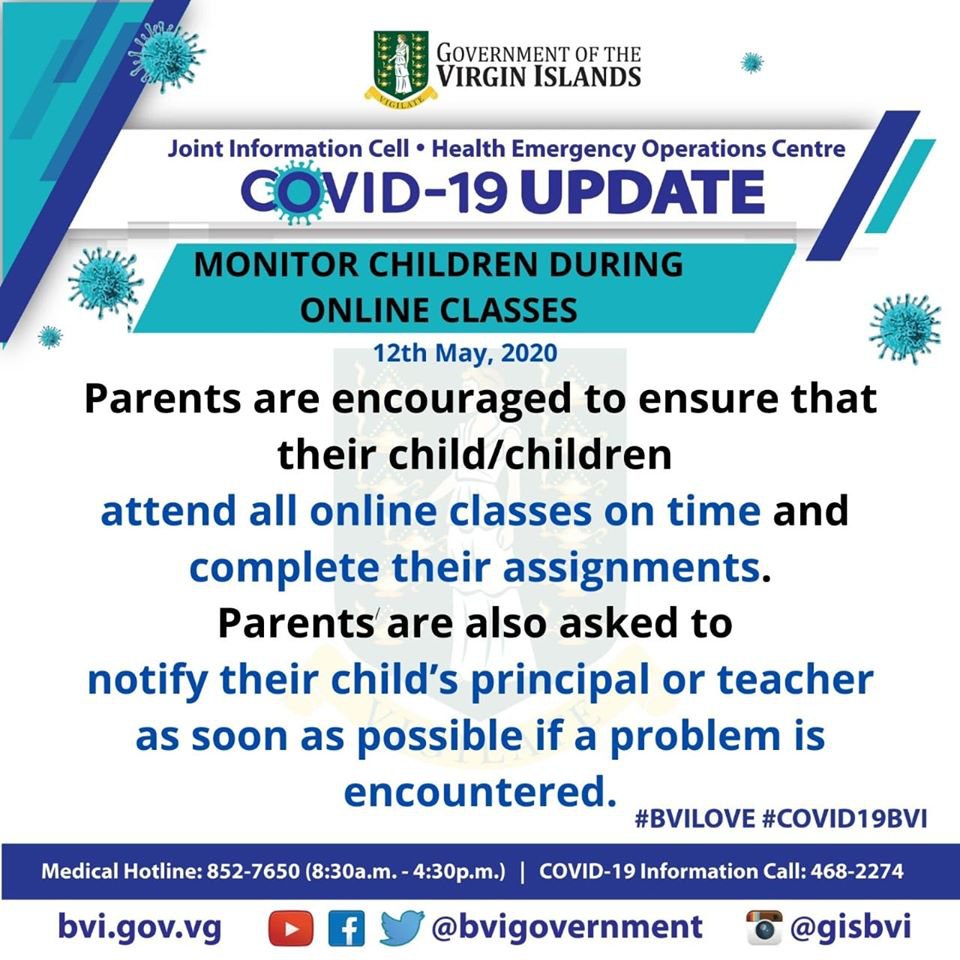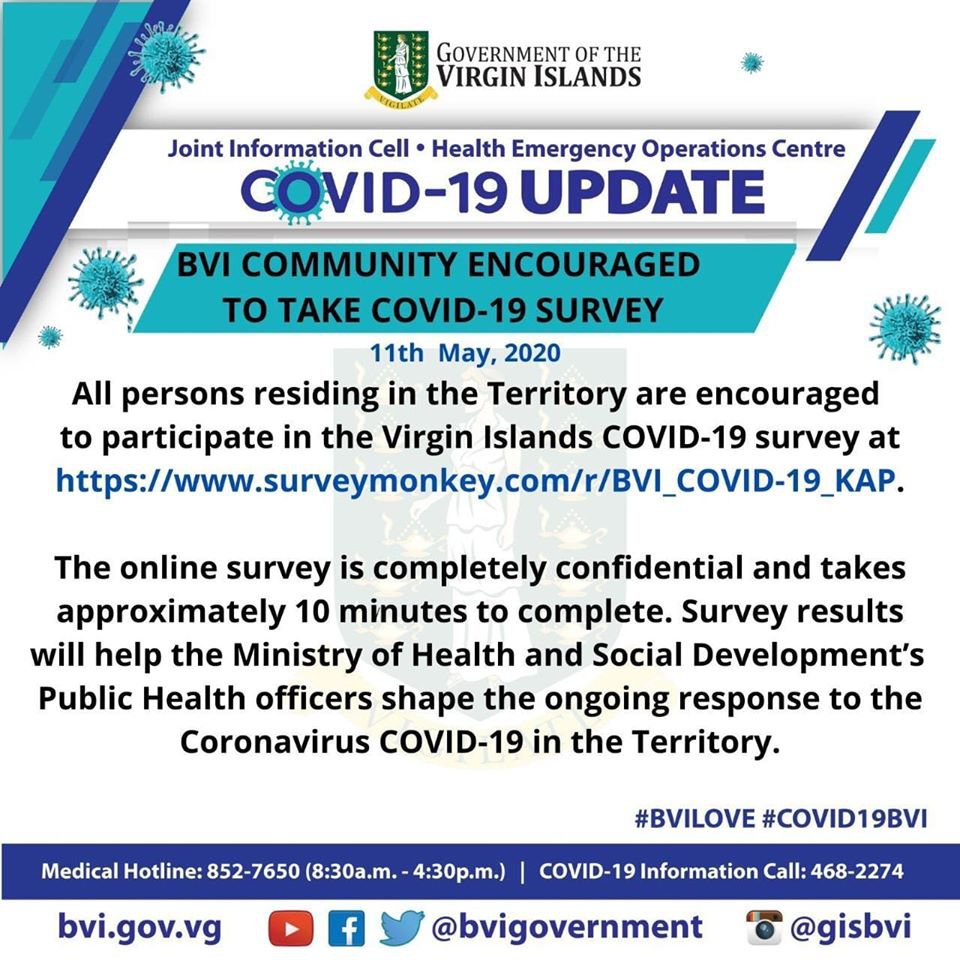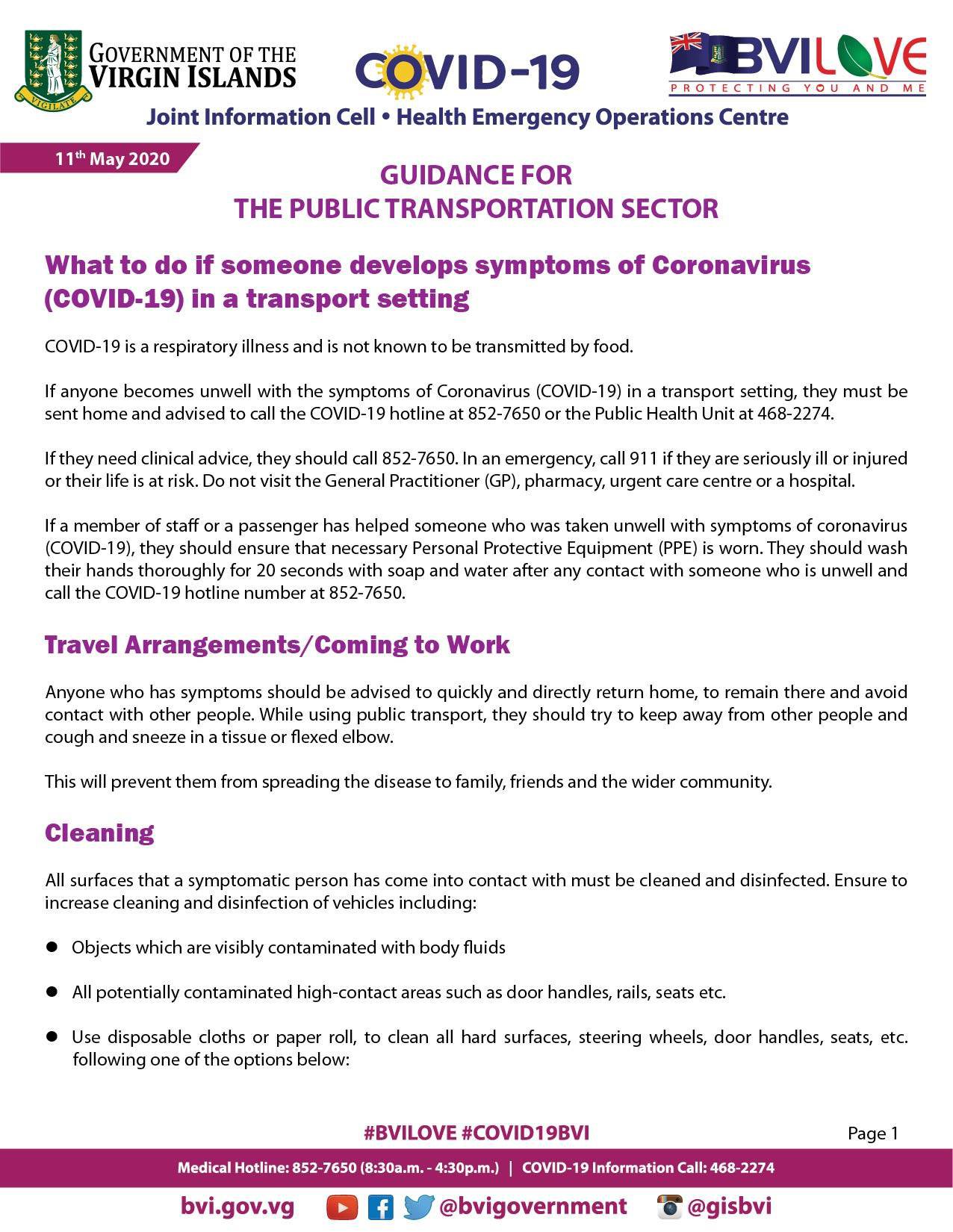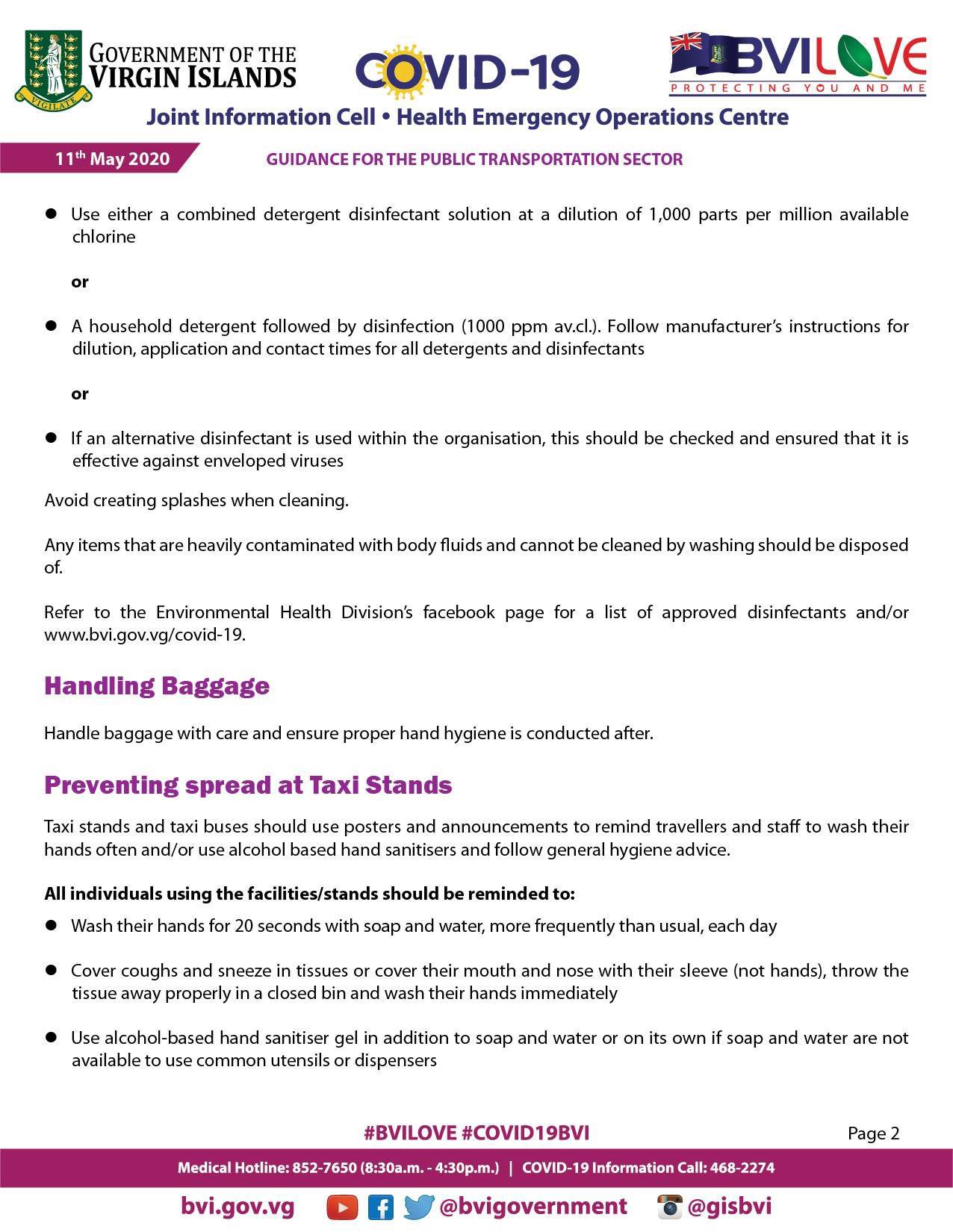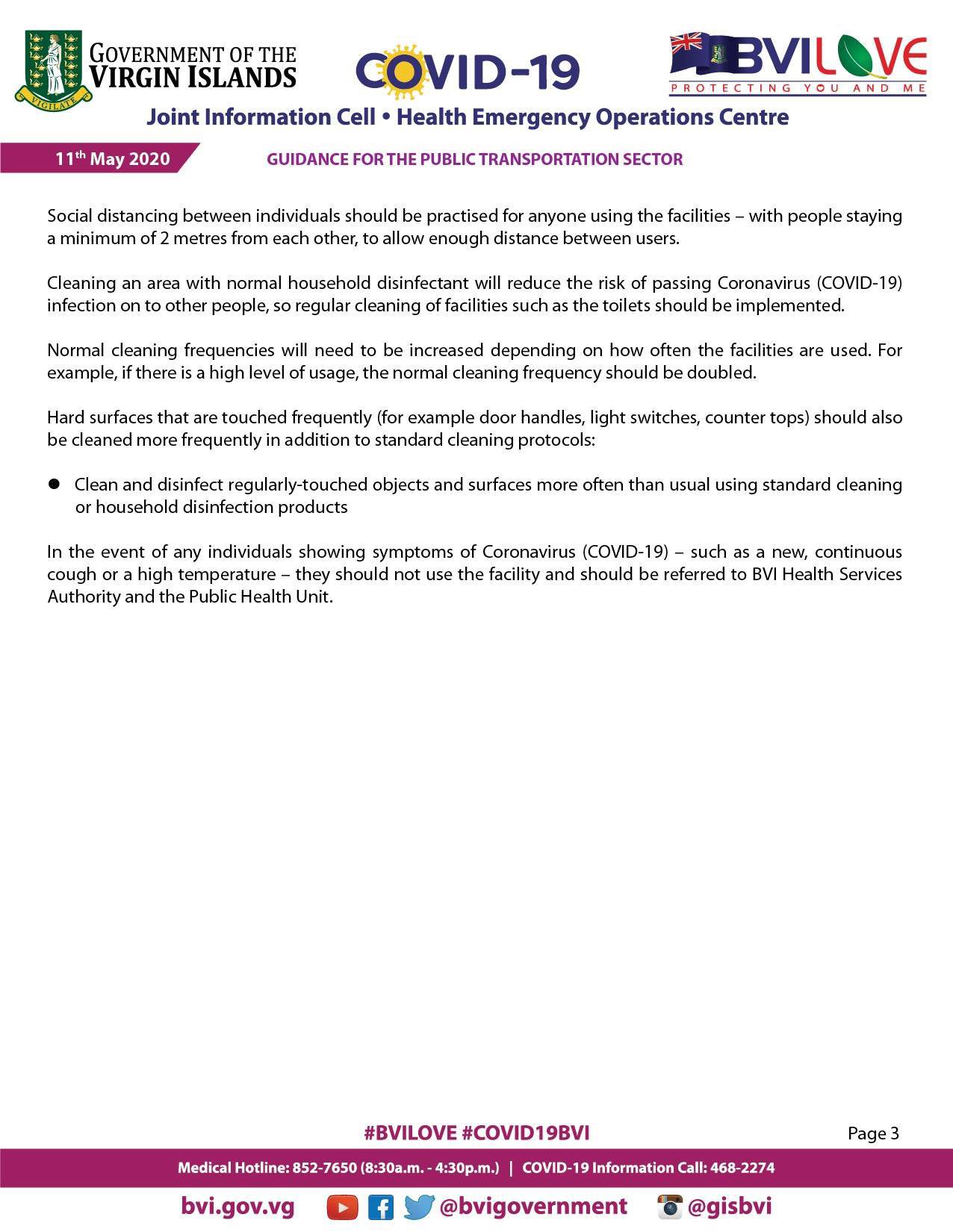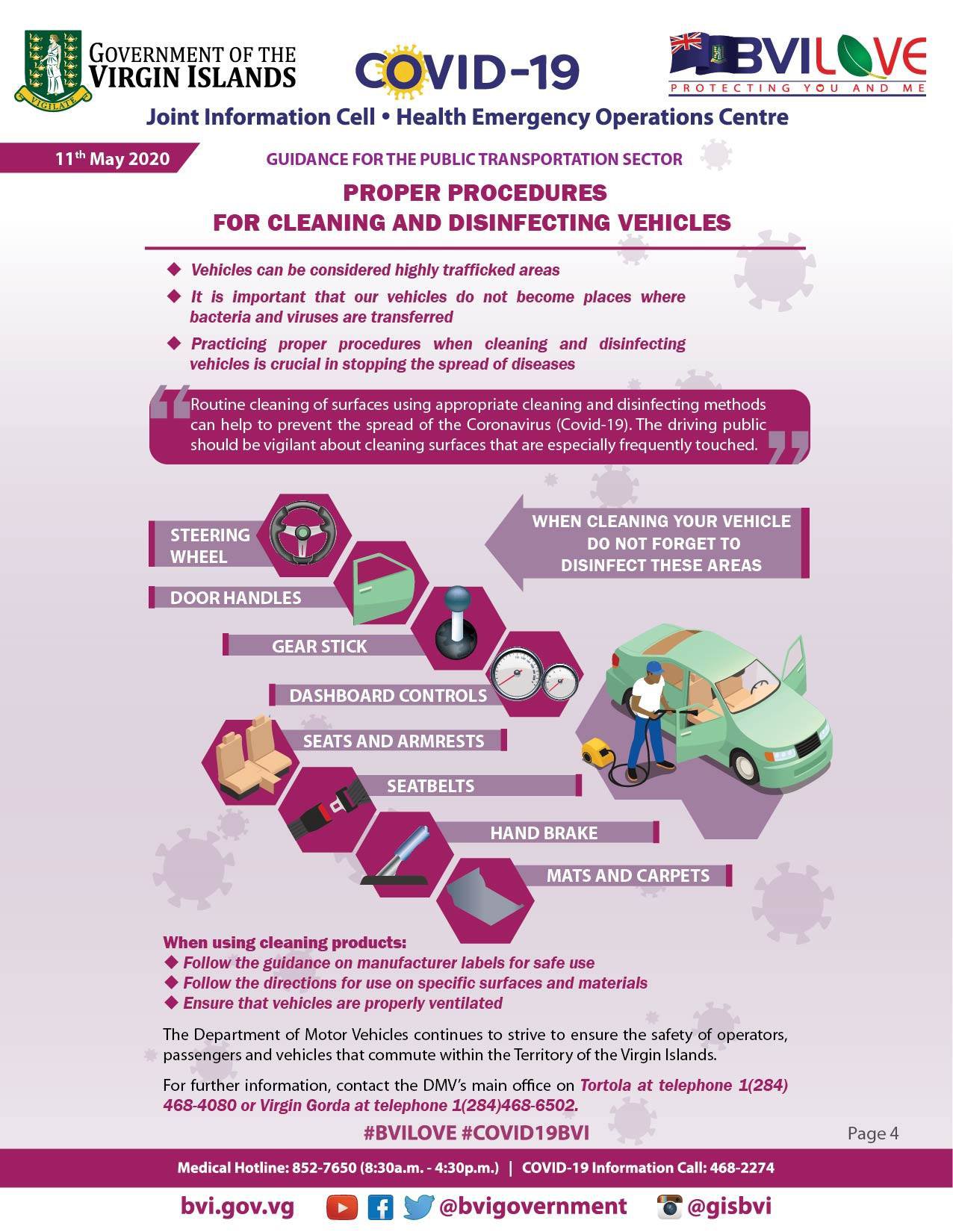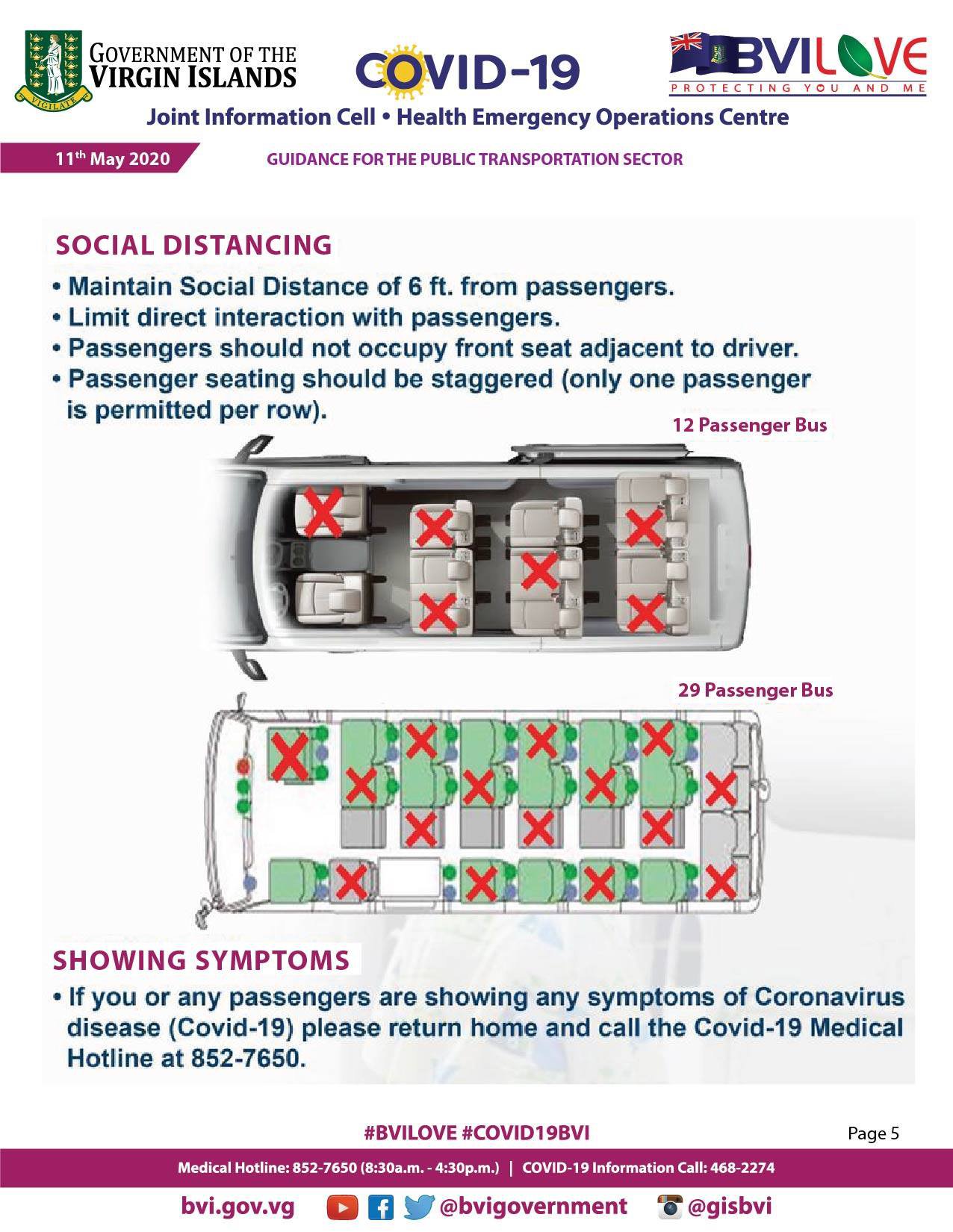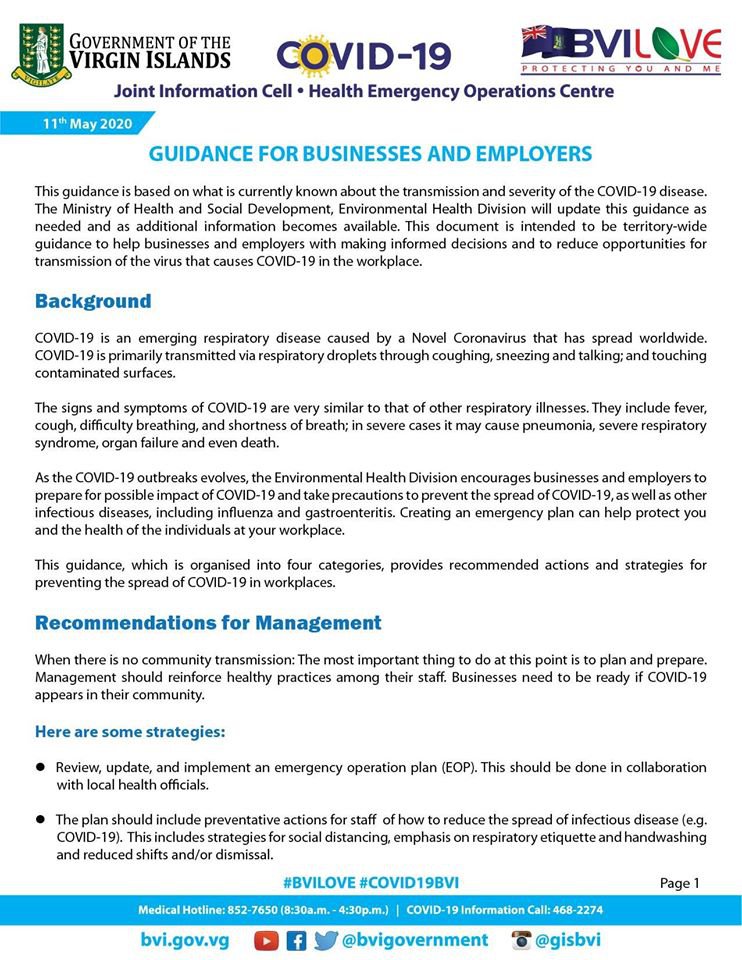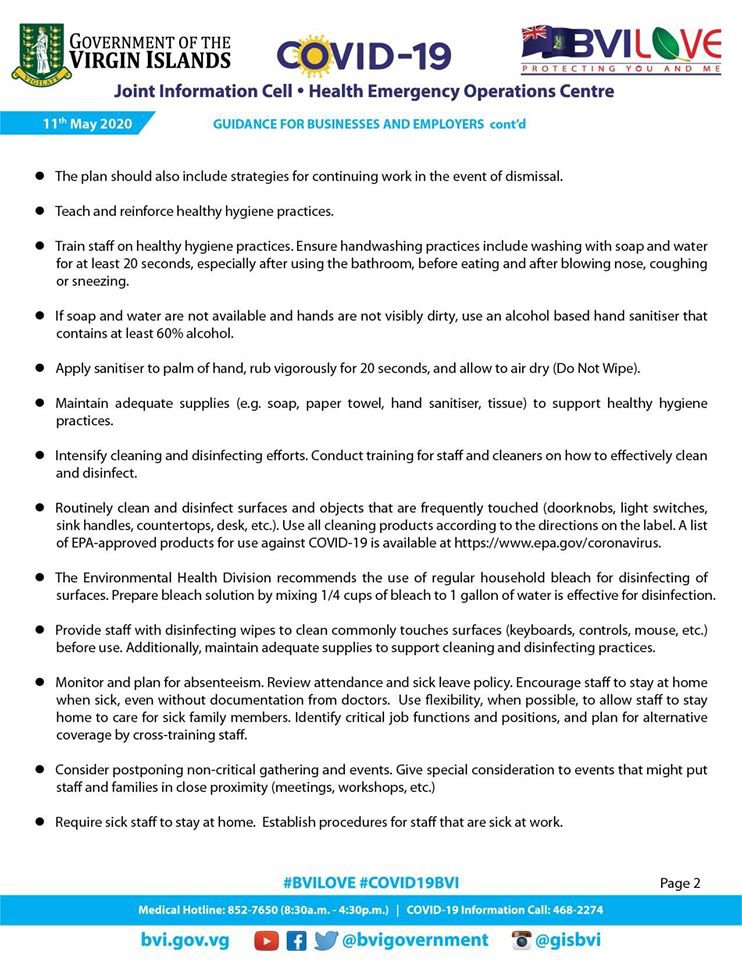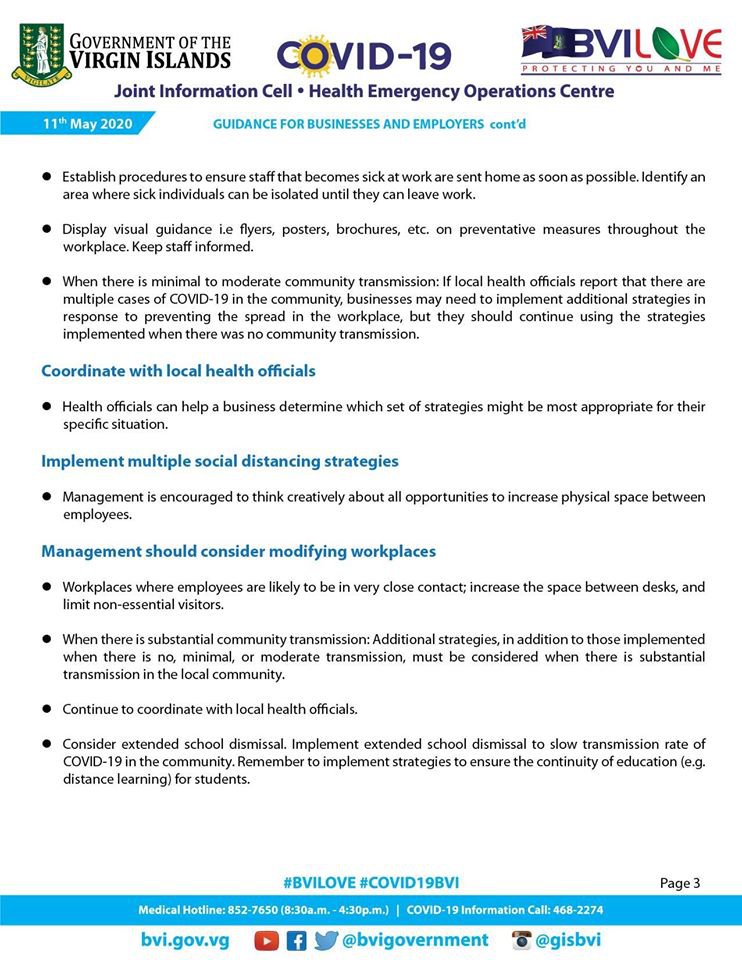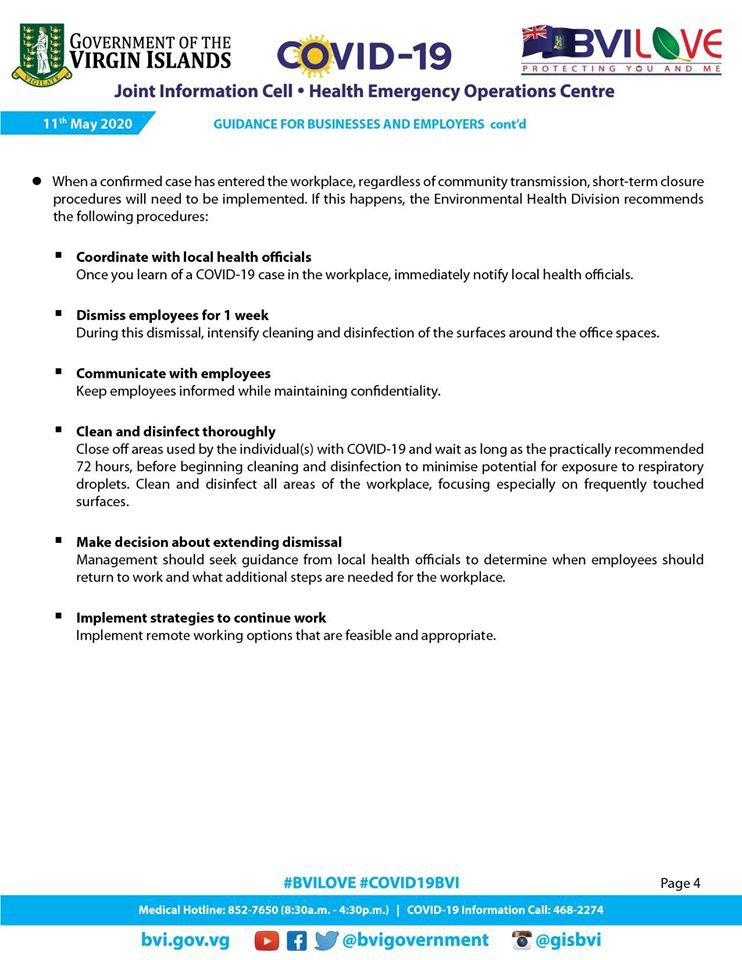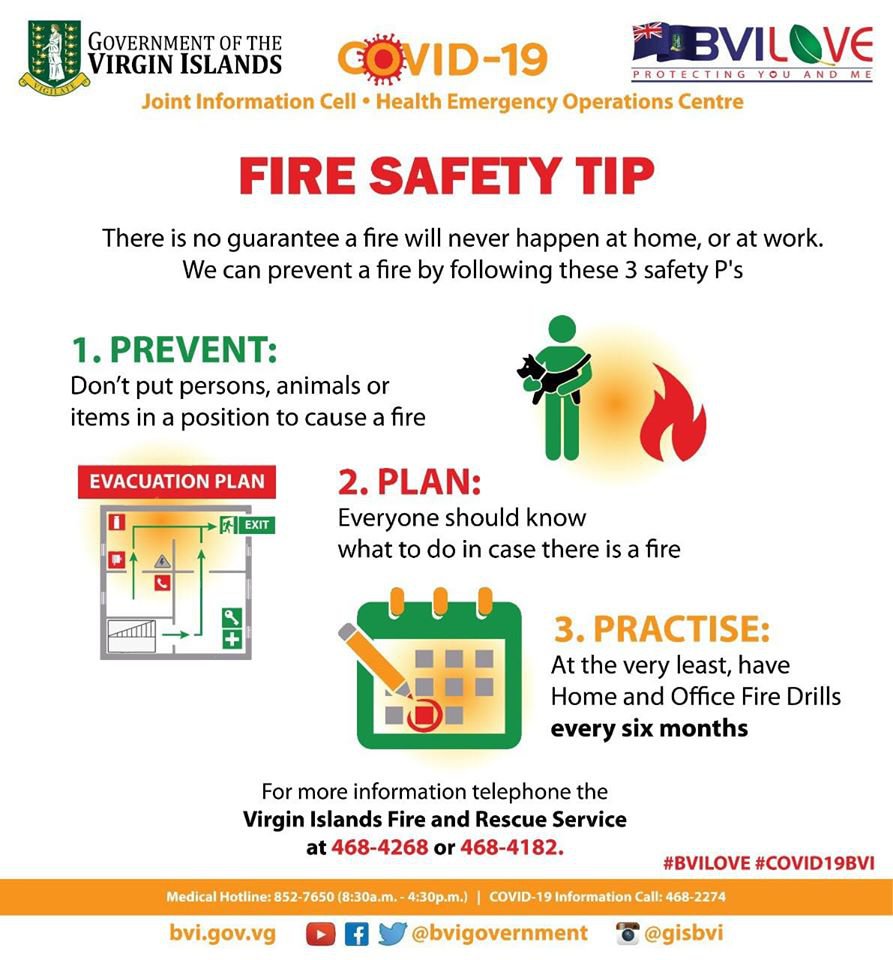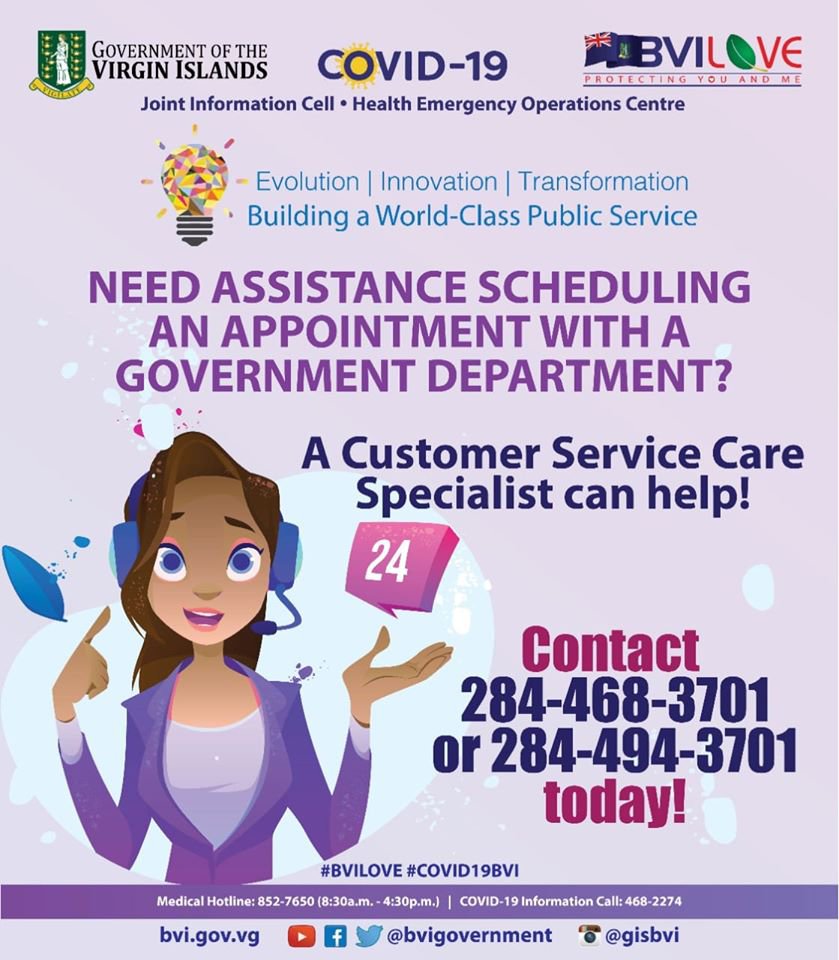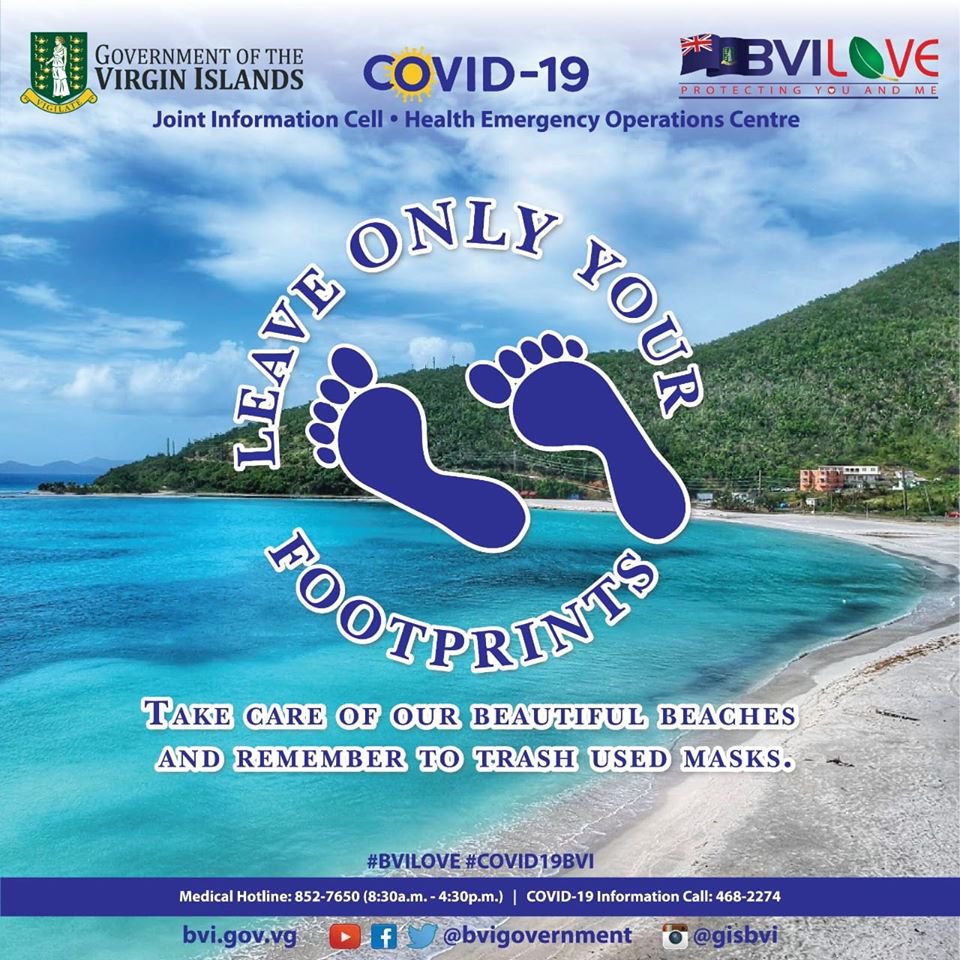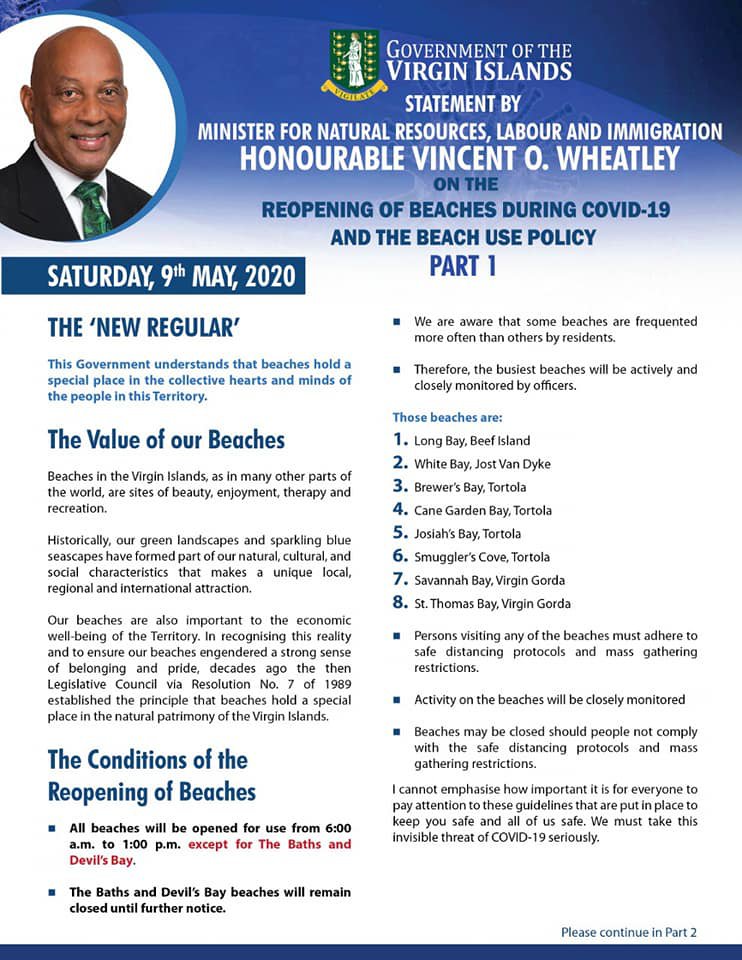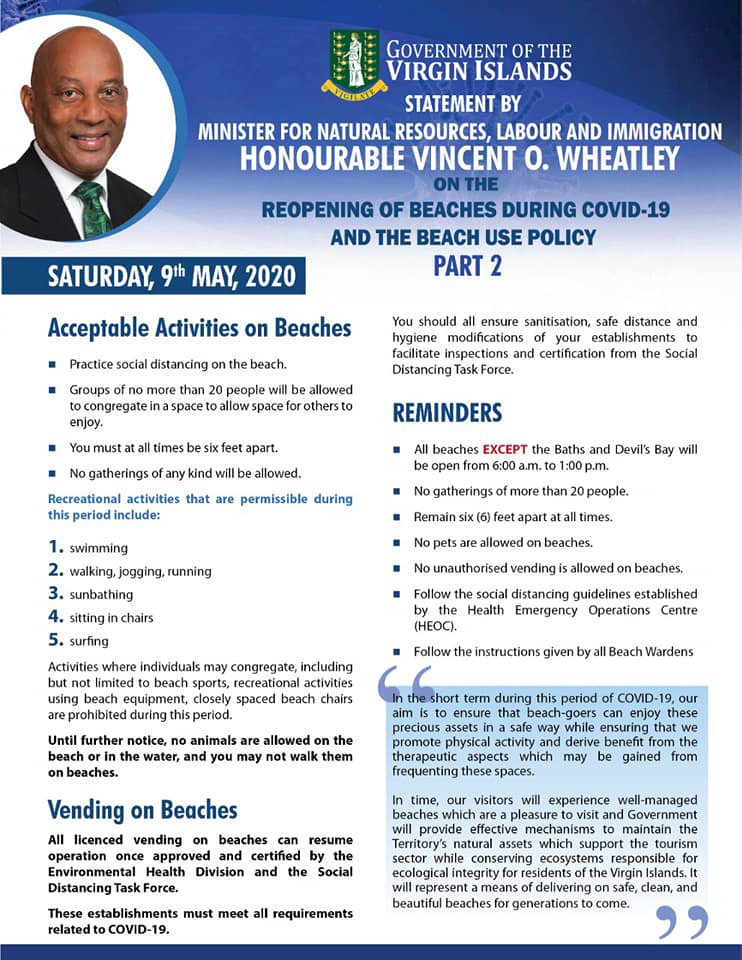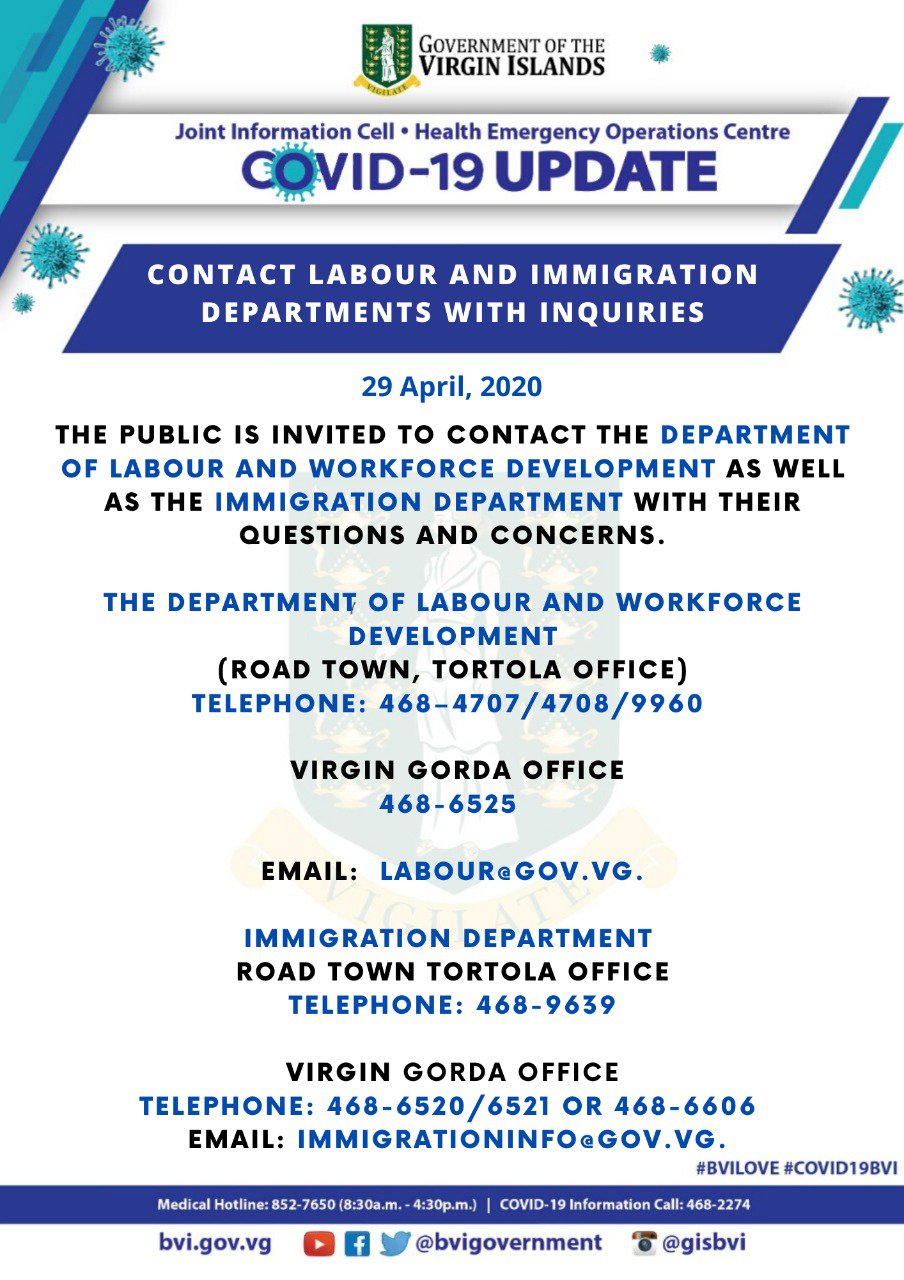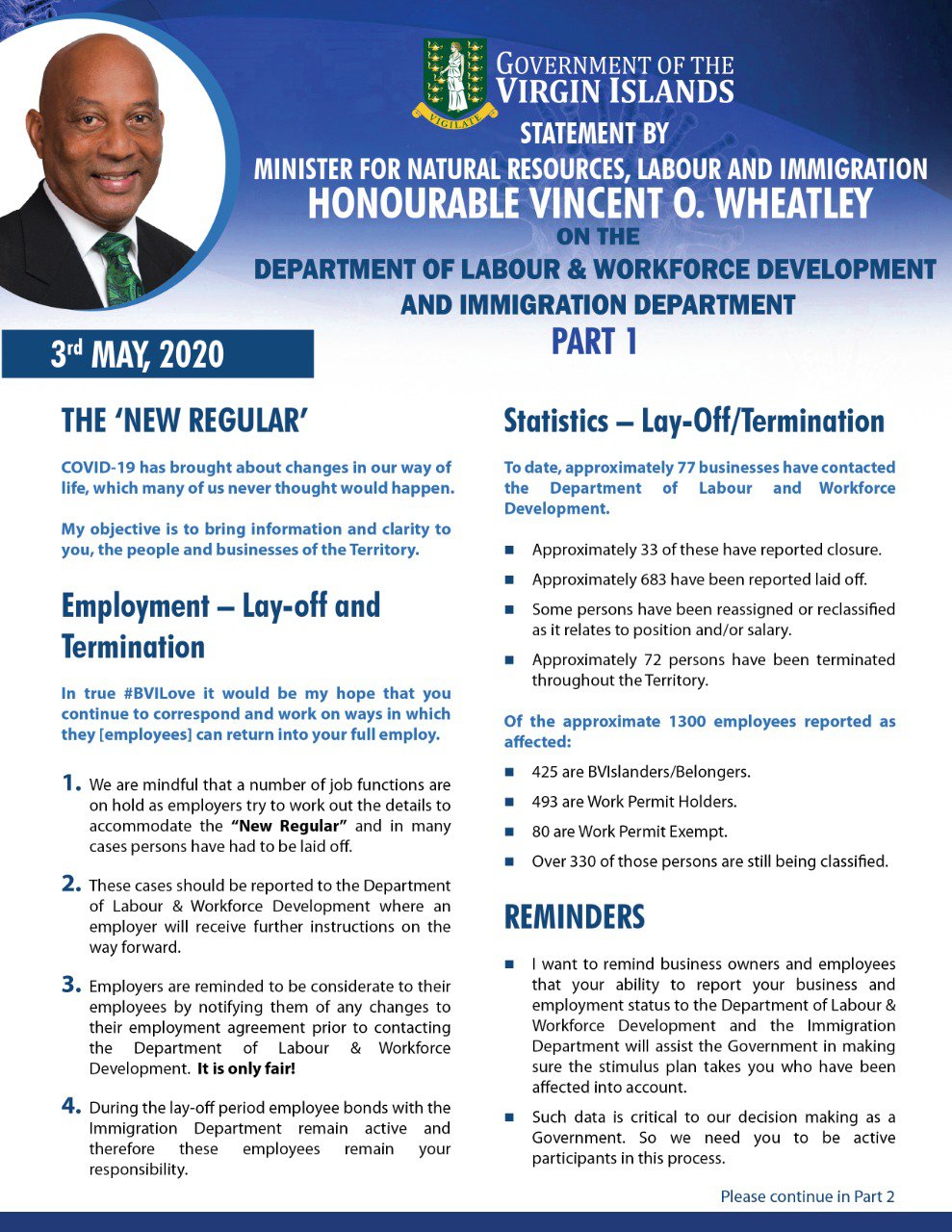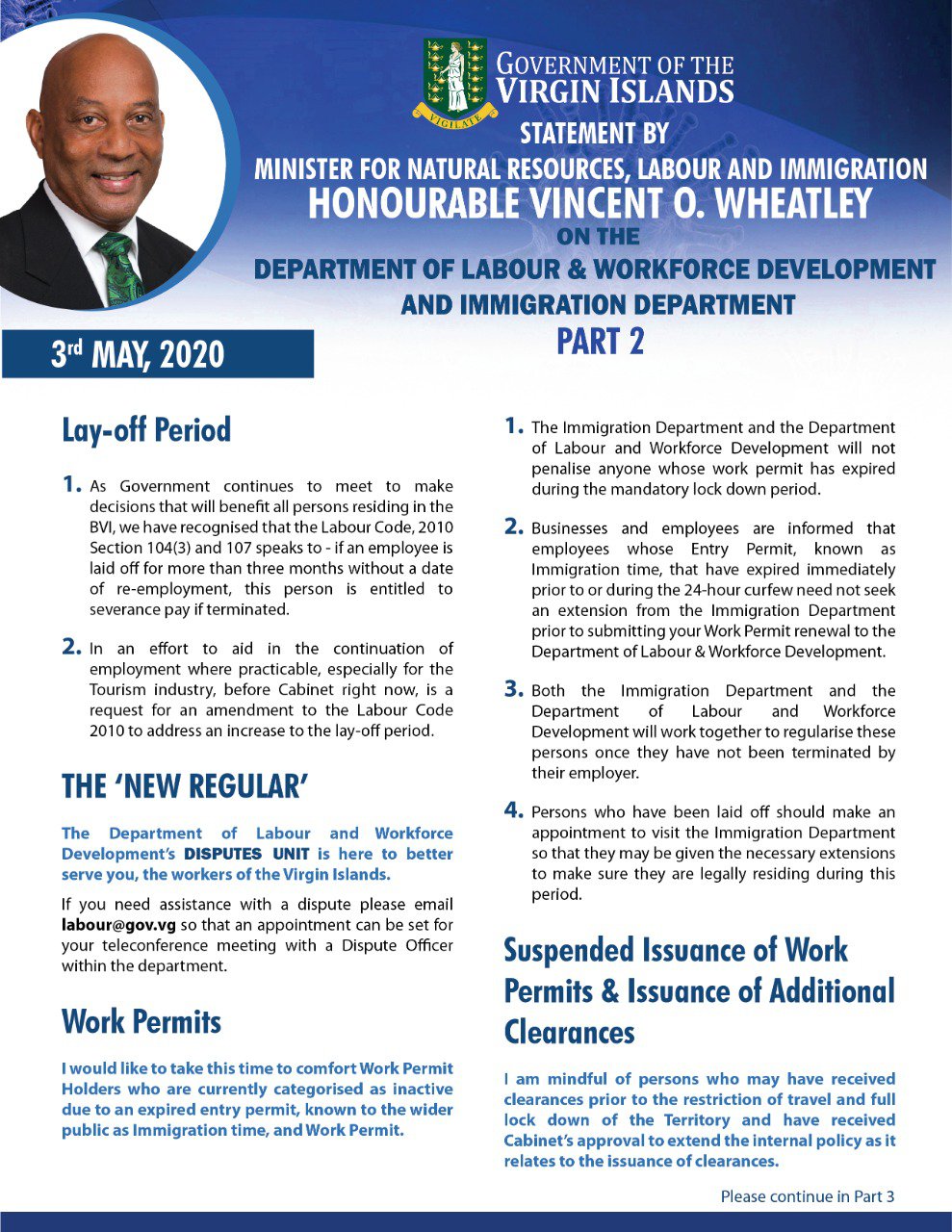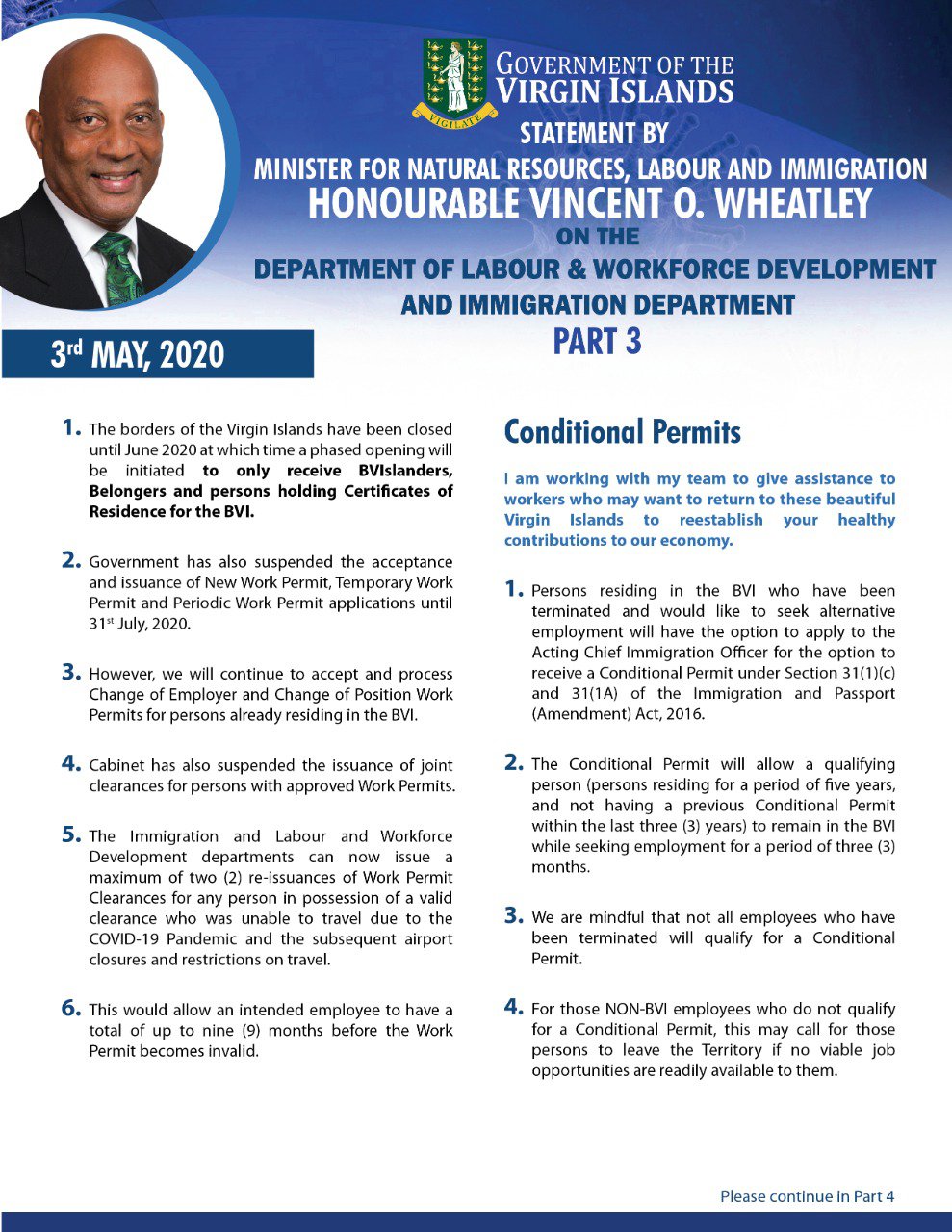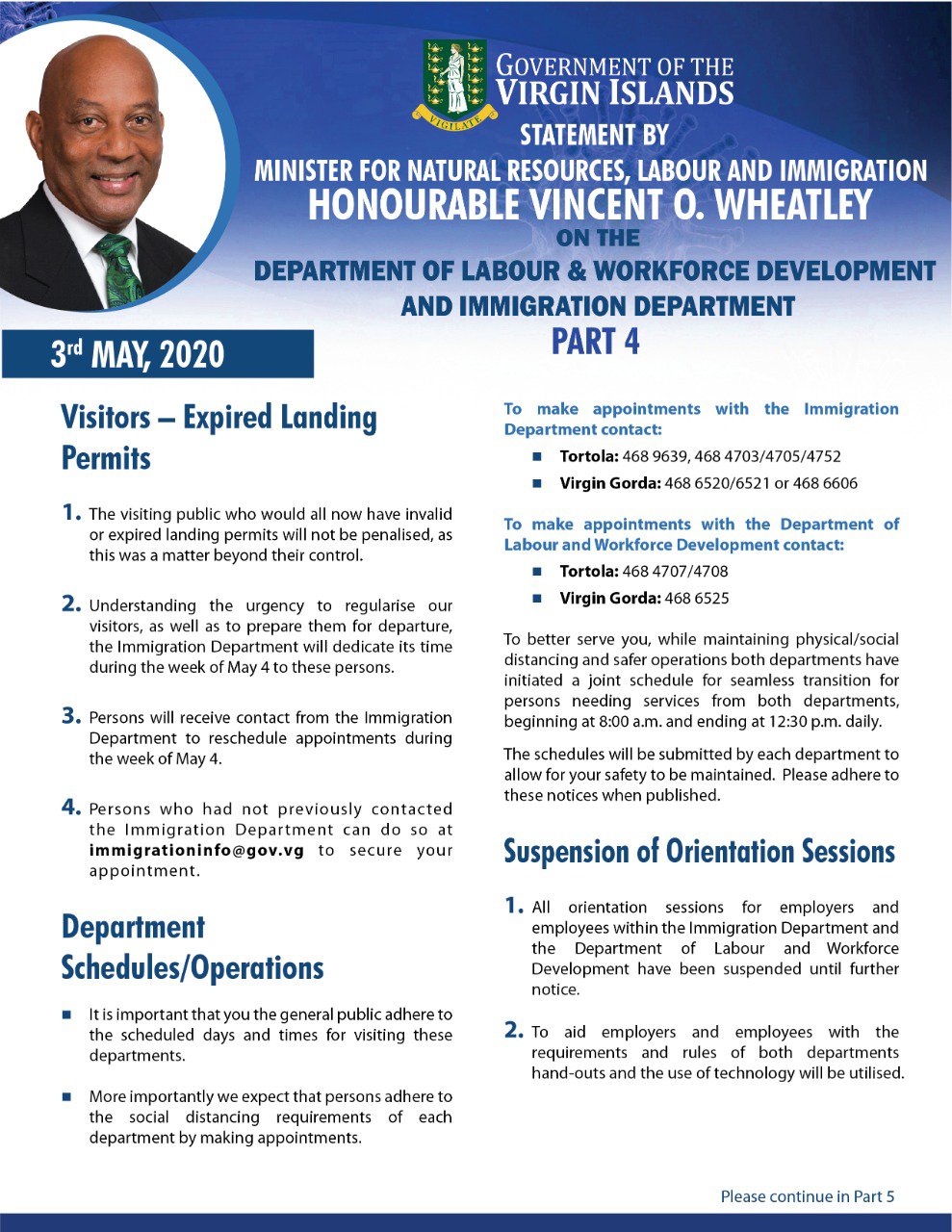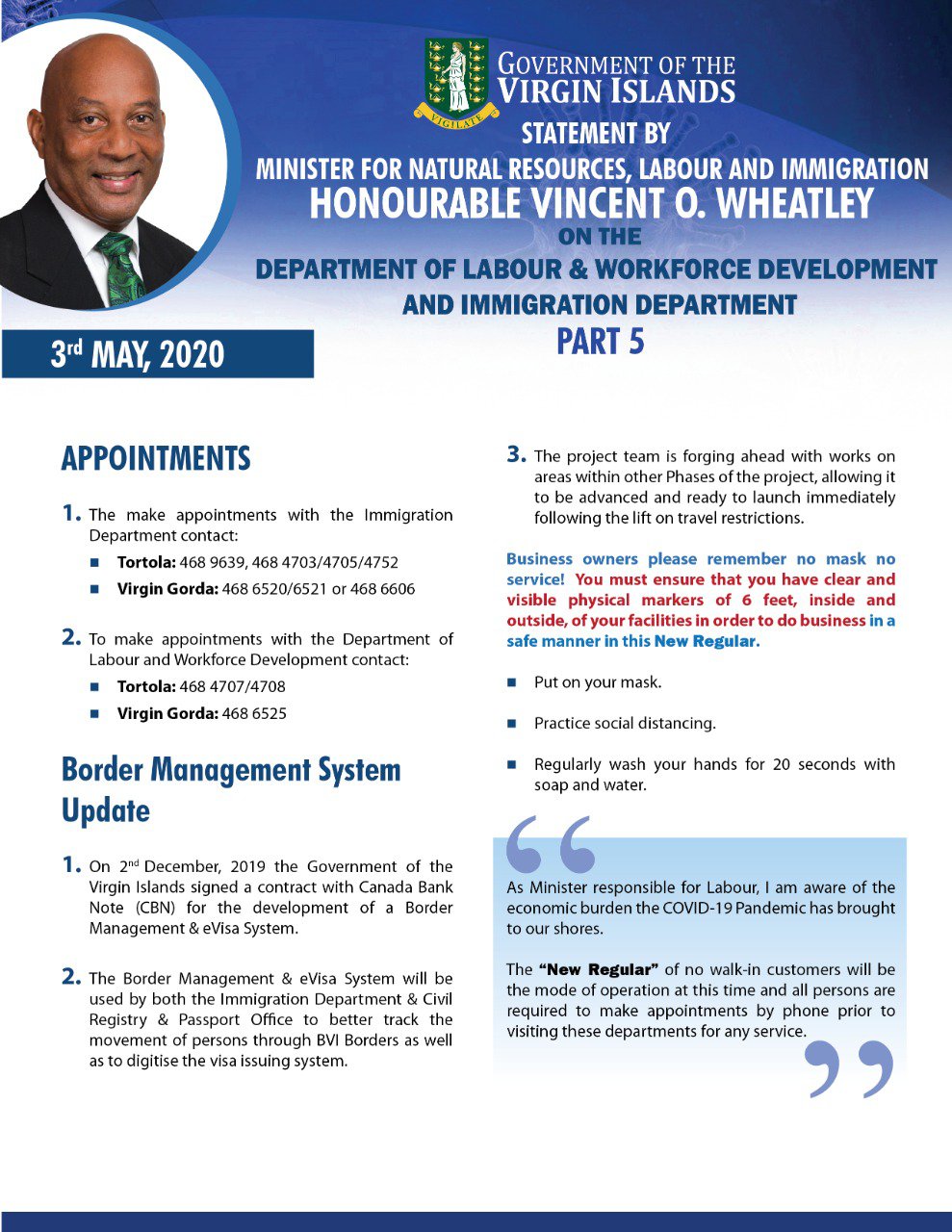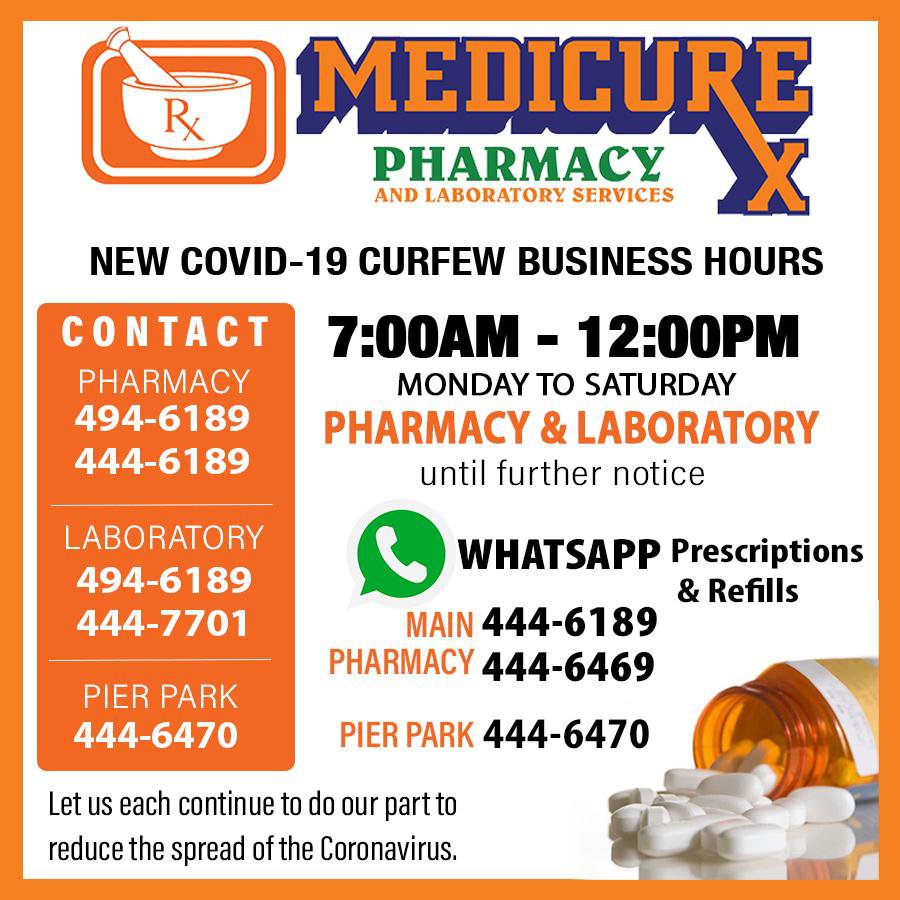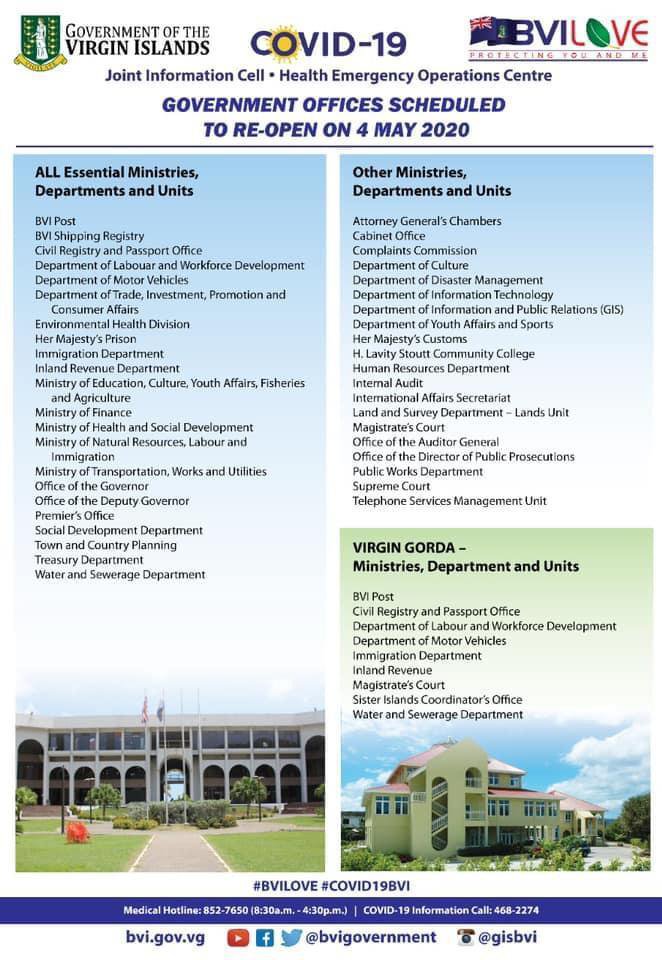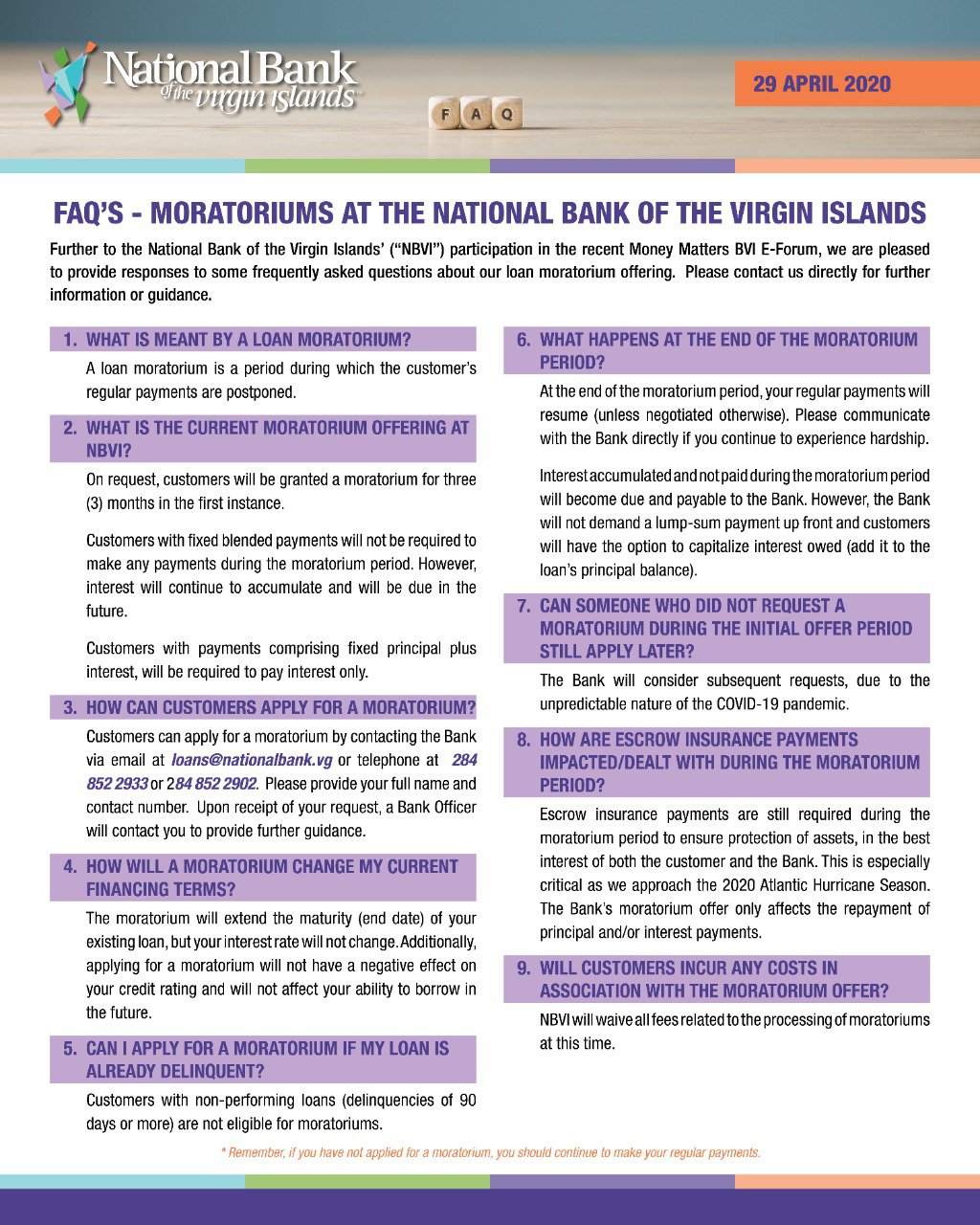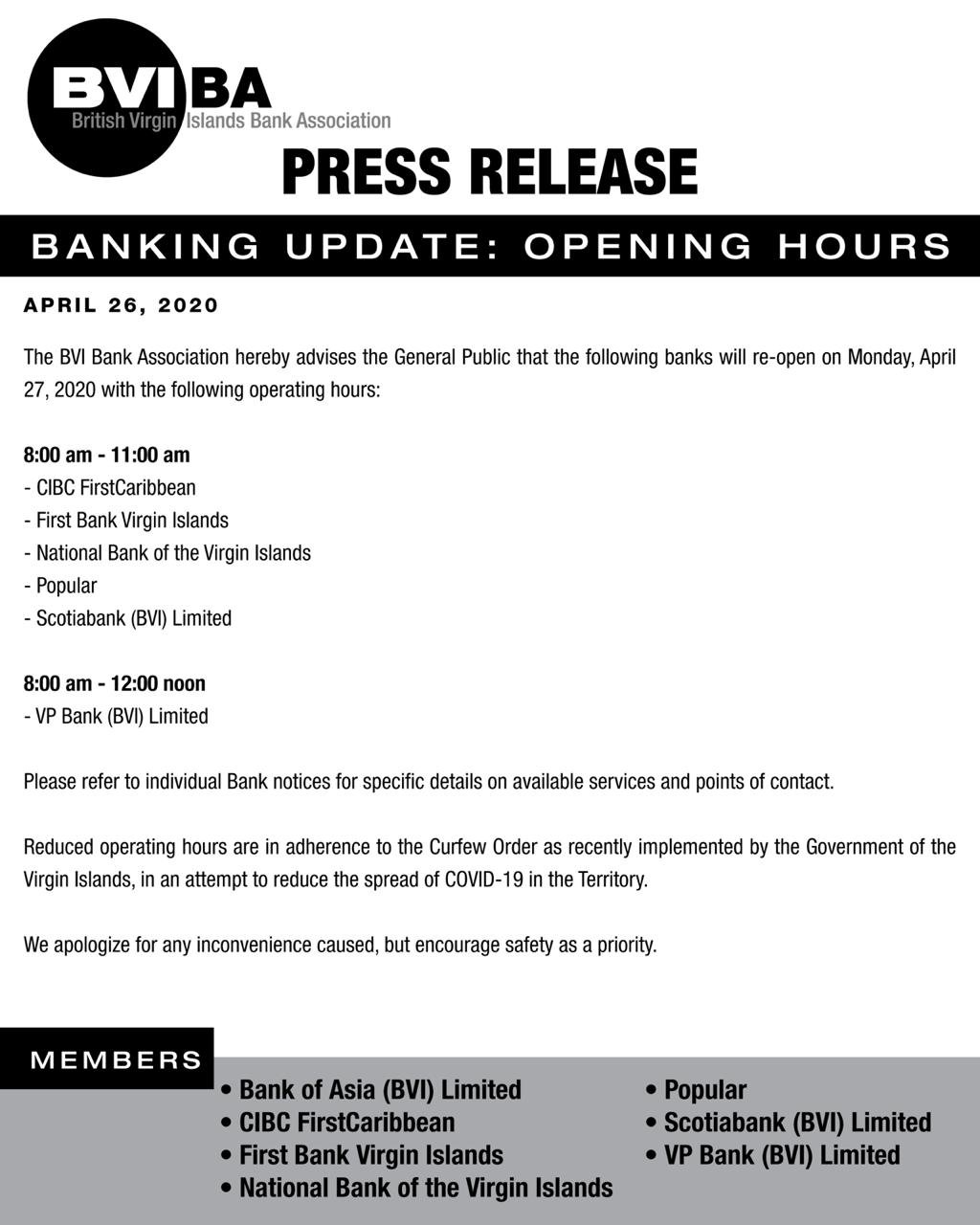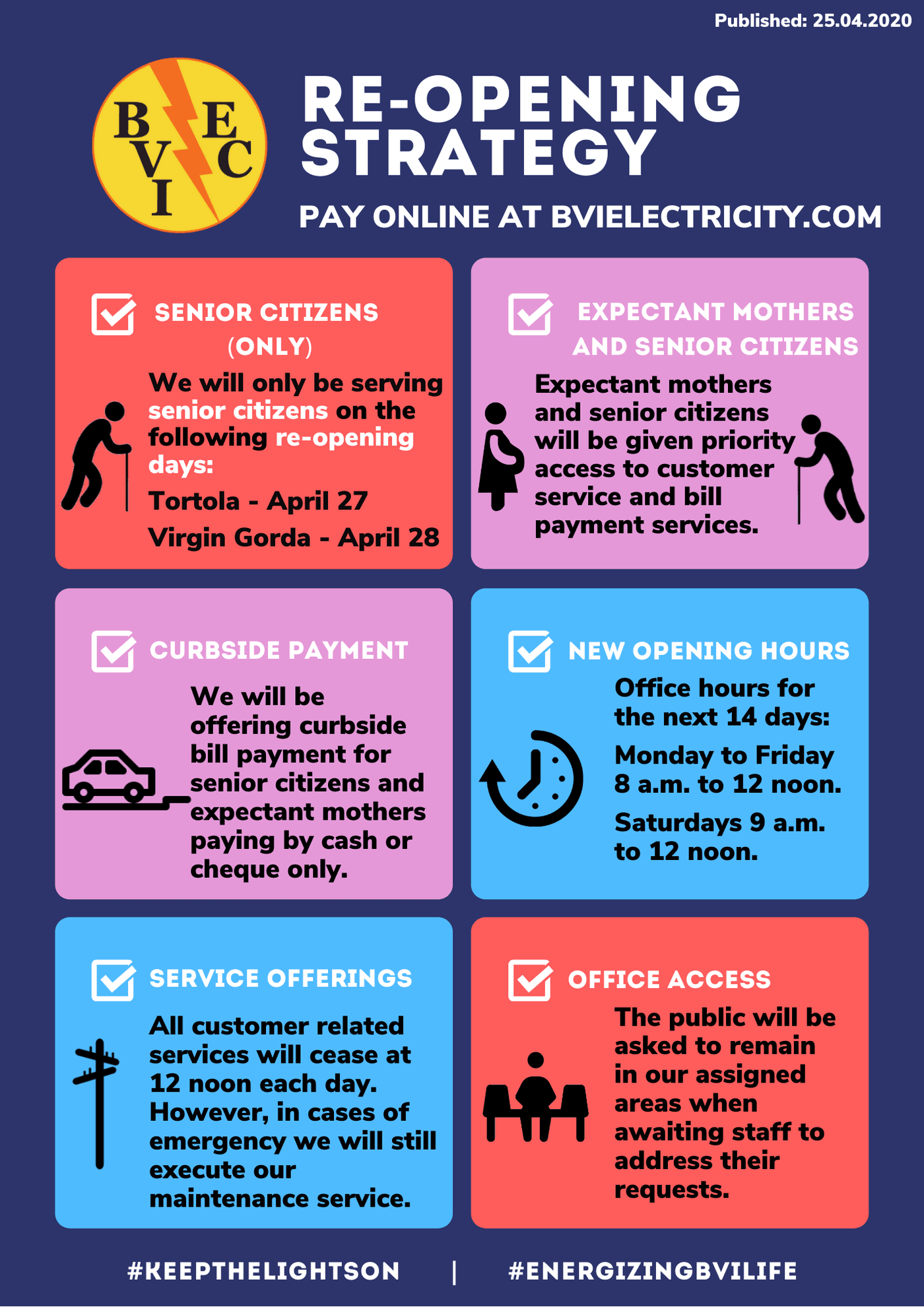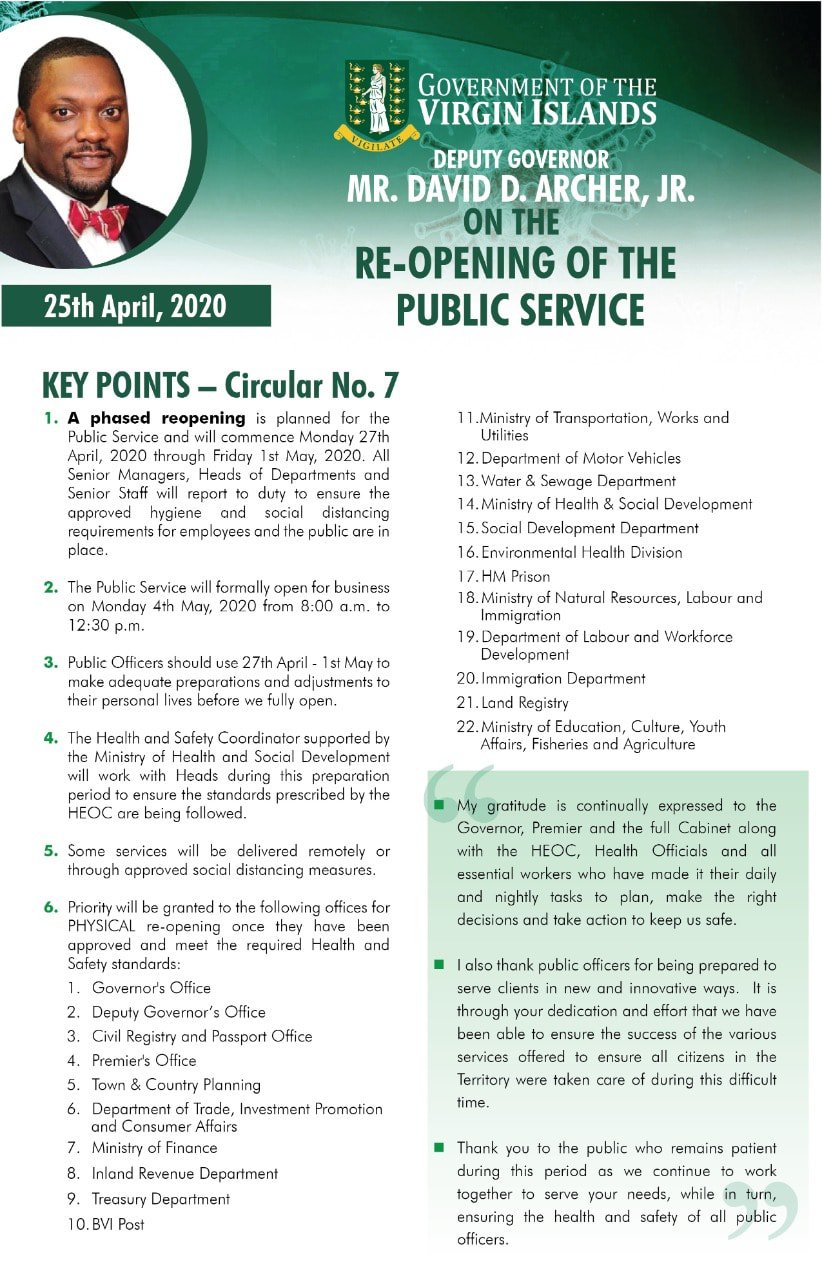 QWOMAR TRADING ANNOUNCEMENT
To Our Valued Customers:
For the next 14 days, commencing on Monday April 27th, 2020 Qwomar Trading Limited & Pharmacy will be open during the hours of 8:00 am to 12:00 pm, Sundays to Saturdays.
Please continue to stay safe and adhere to all protocols issued by the Government in the days ahead.
Kind Regards,
*Management*
Qwomar Trading Limited & Pharmacy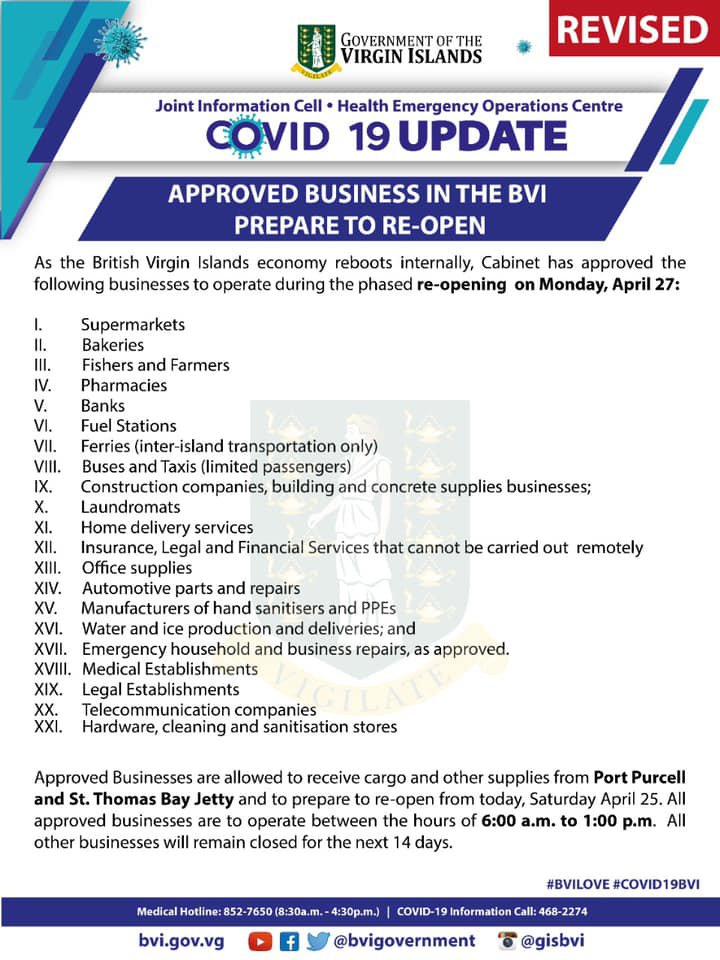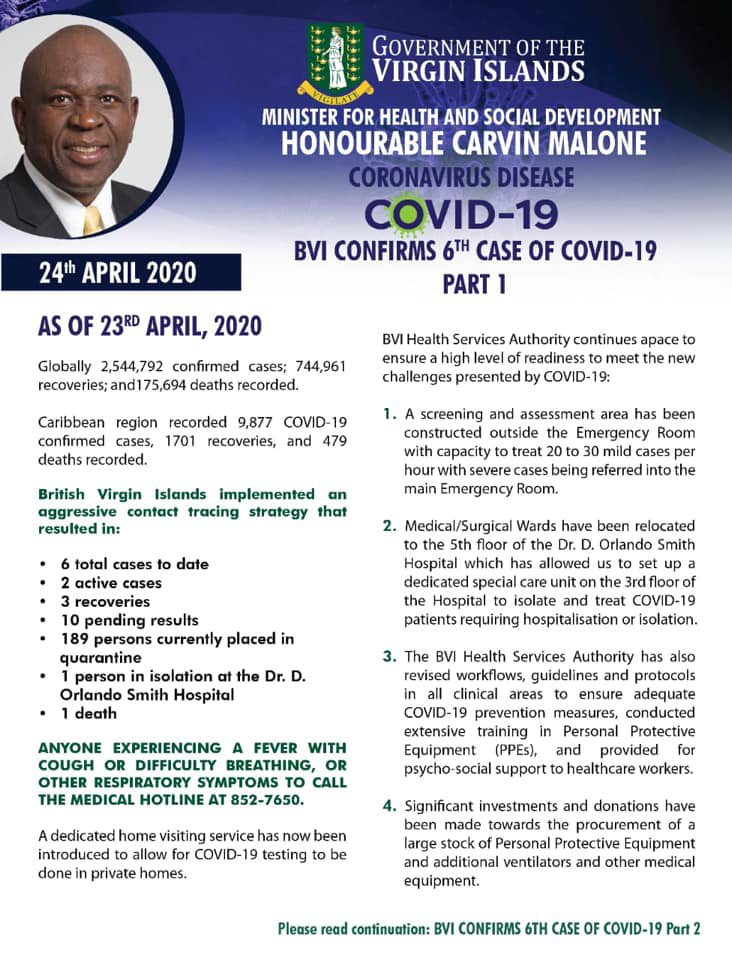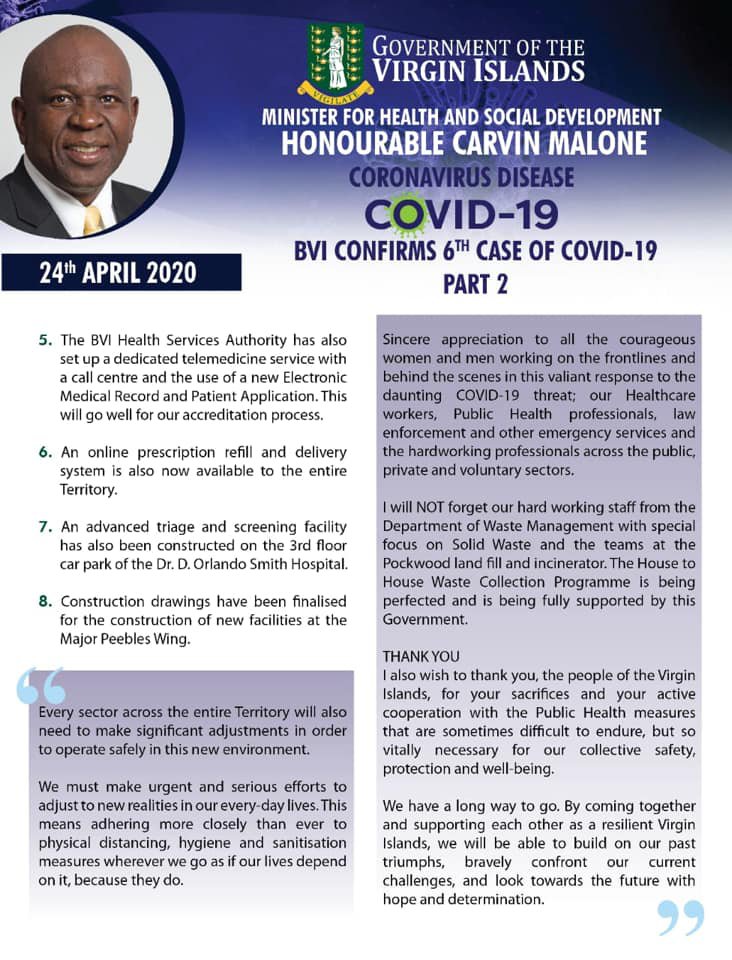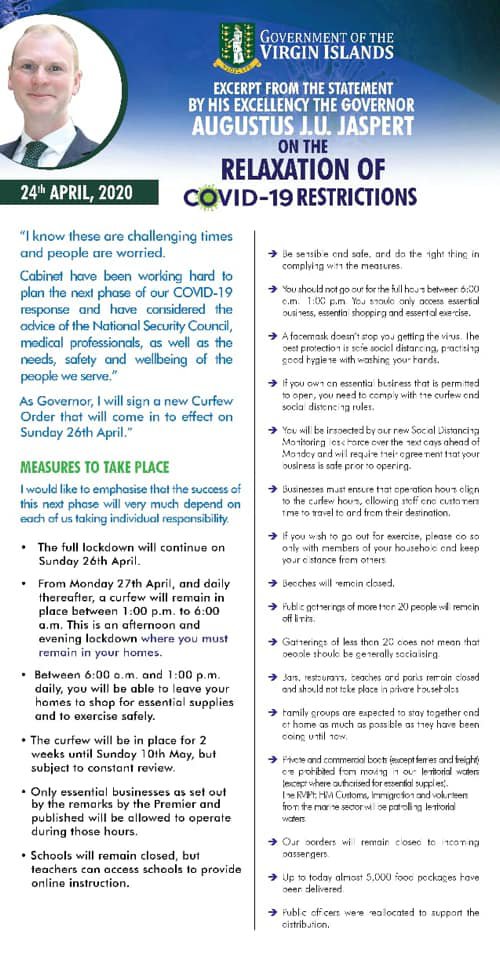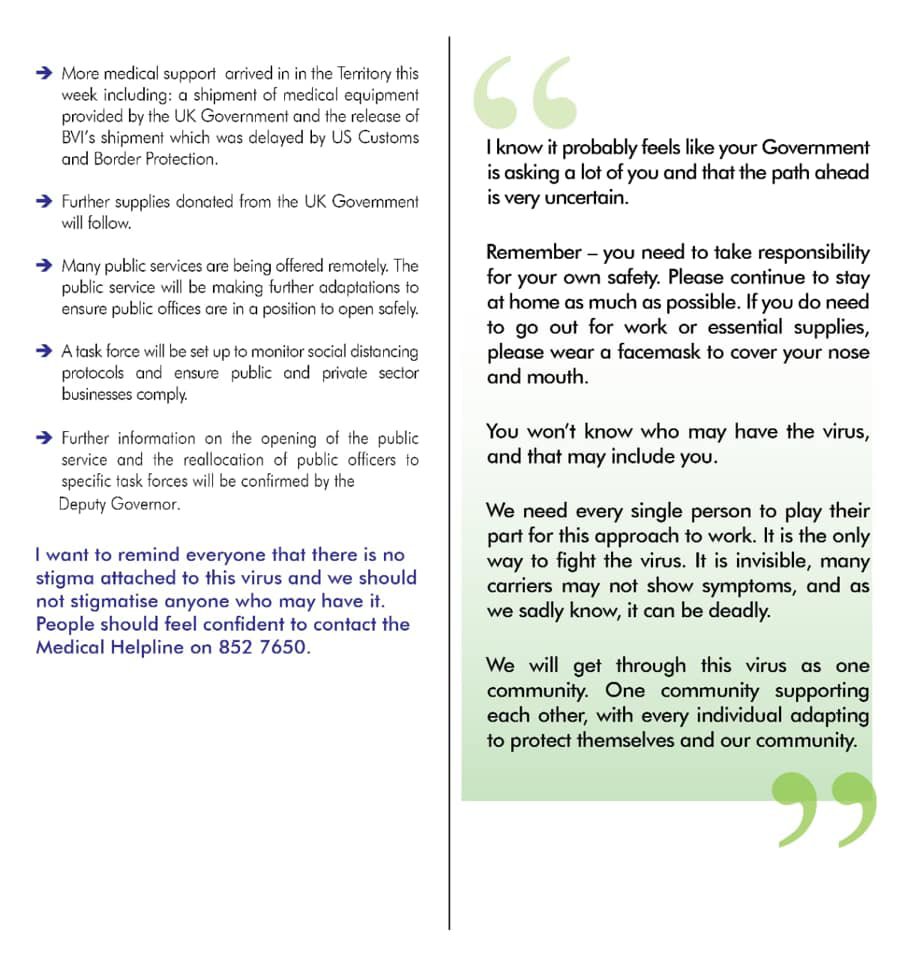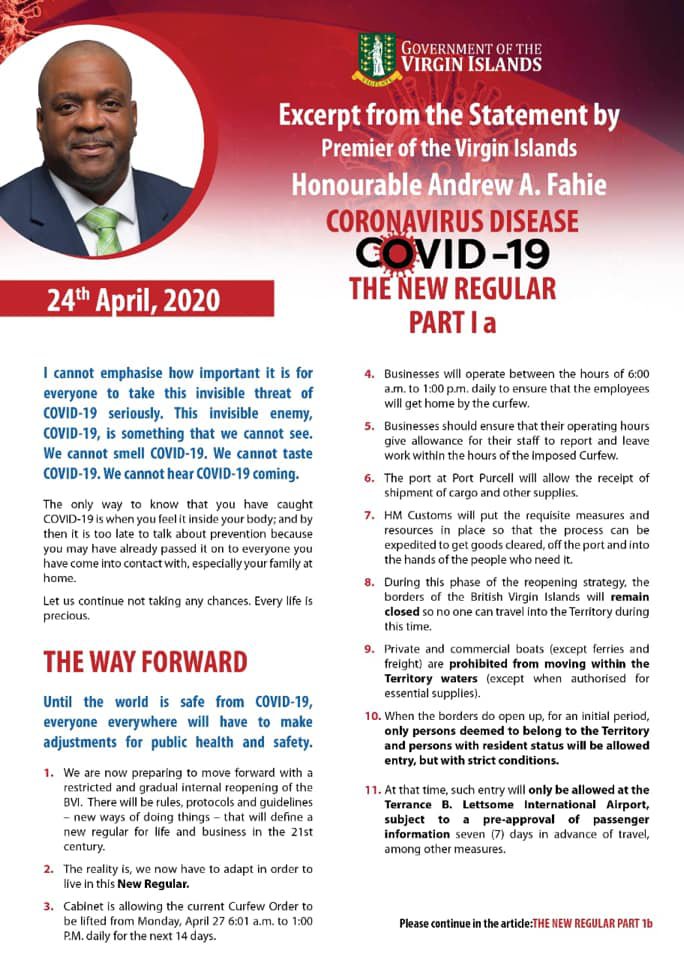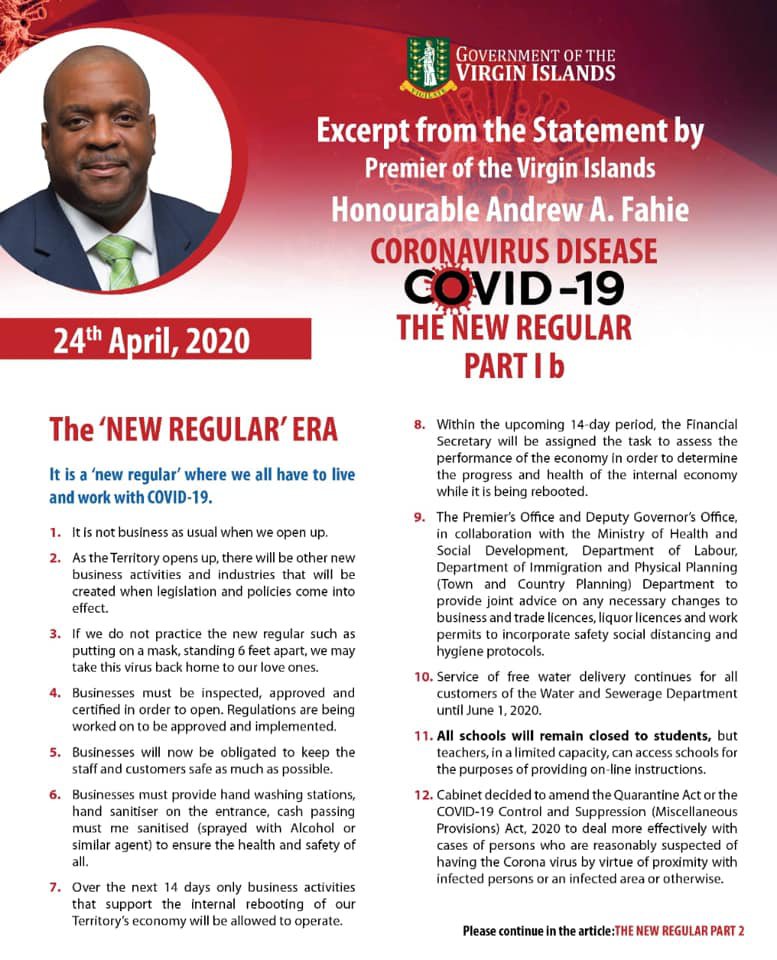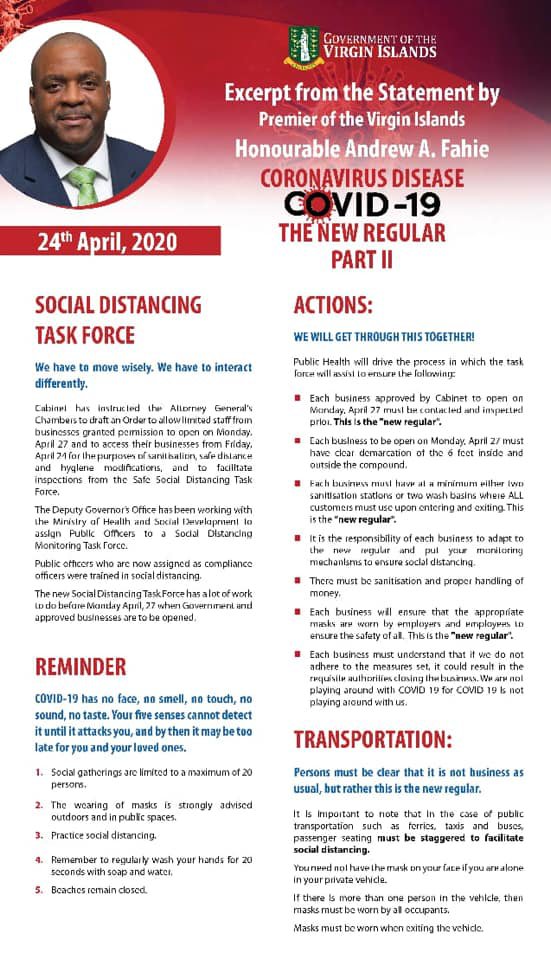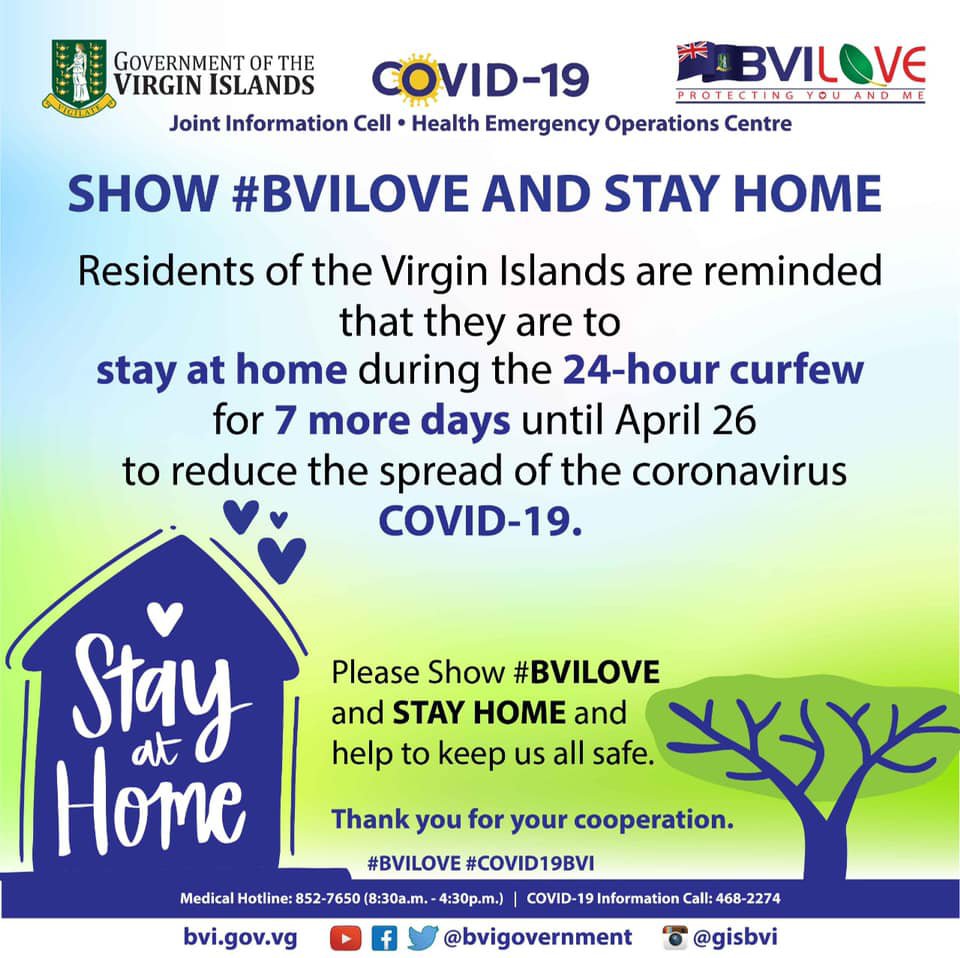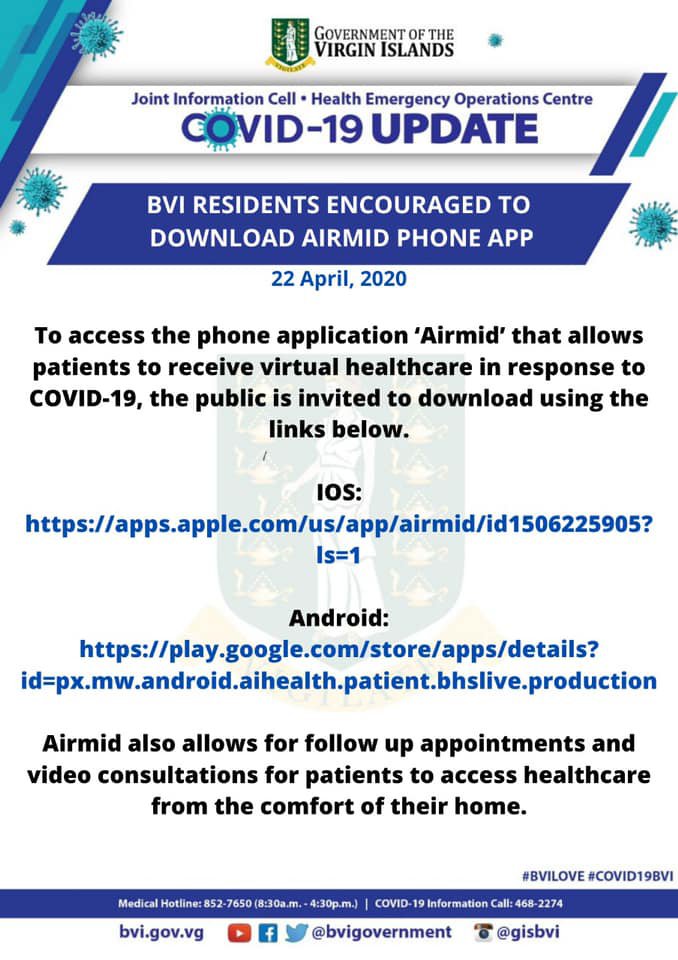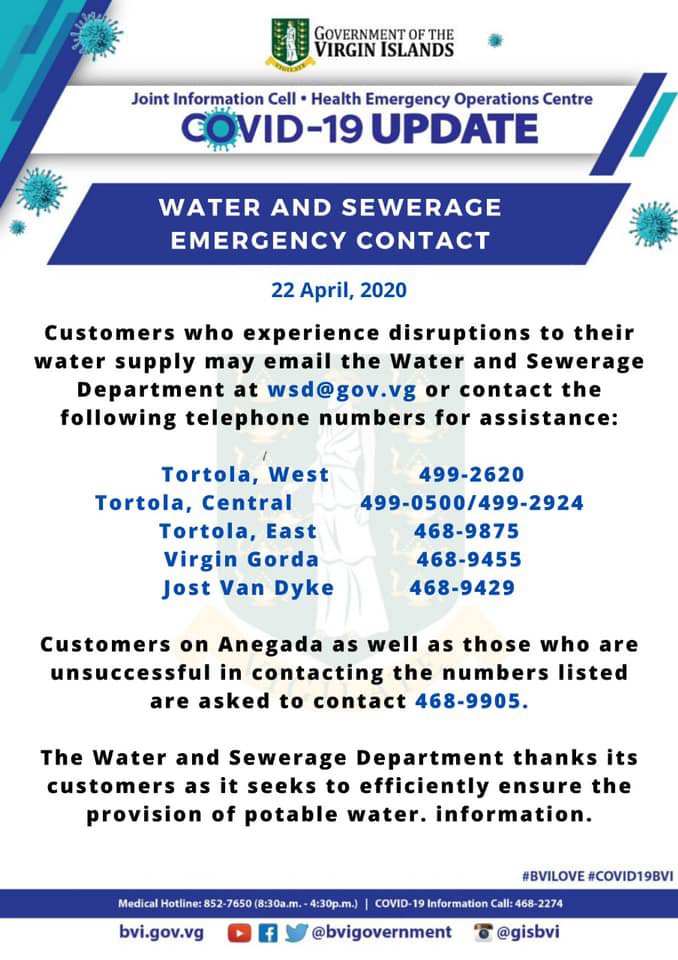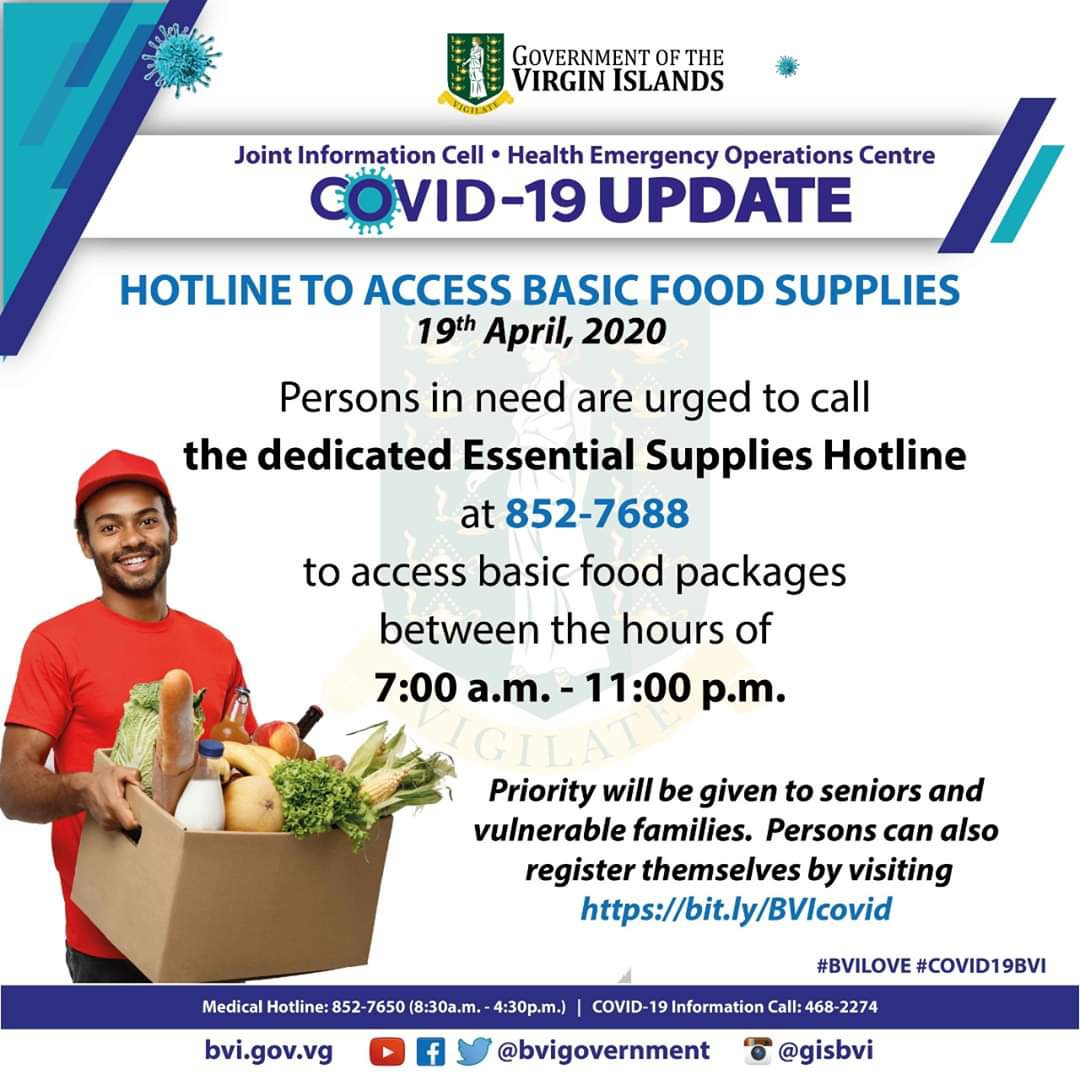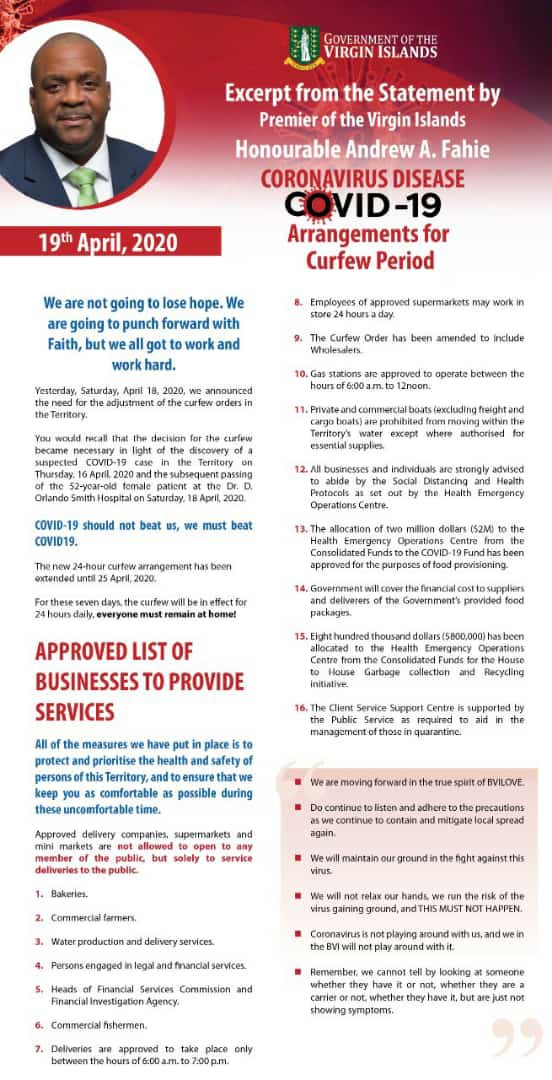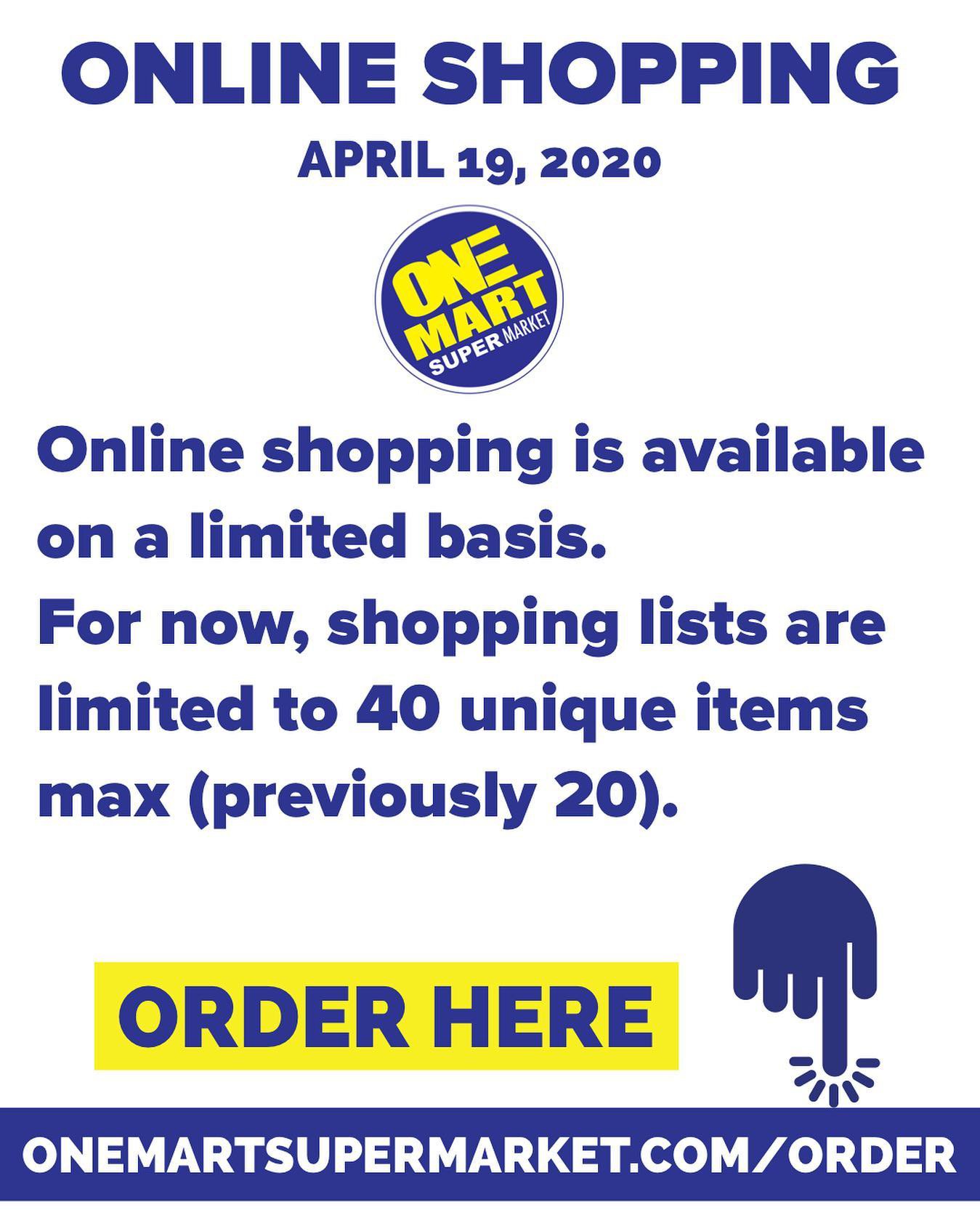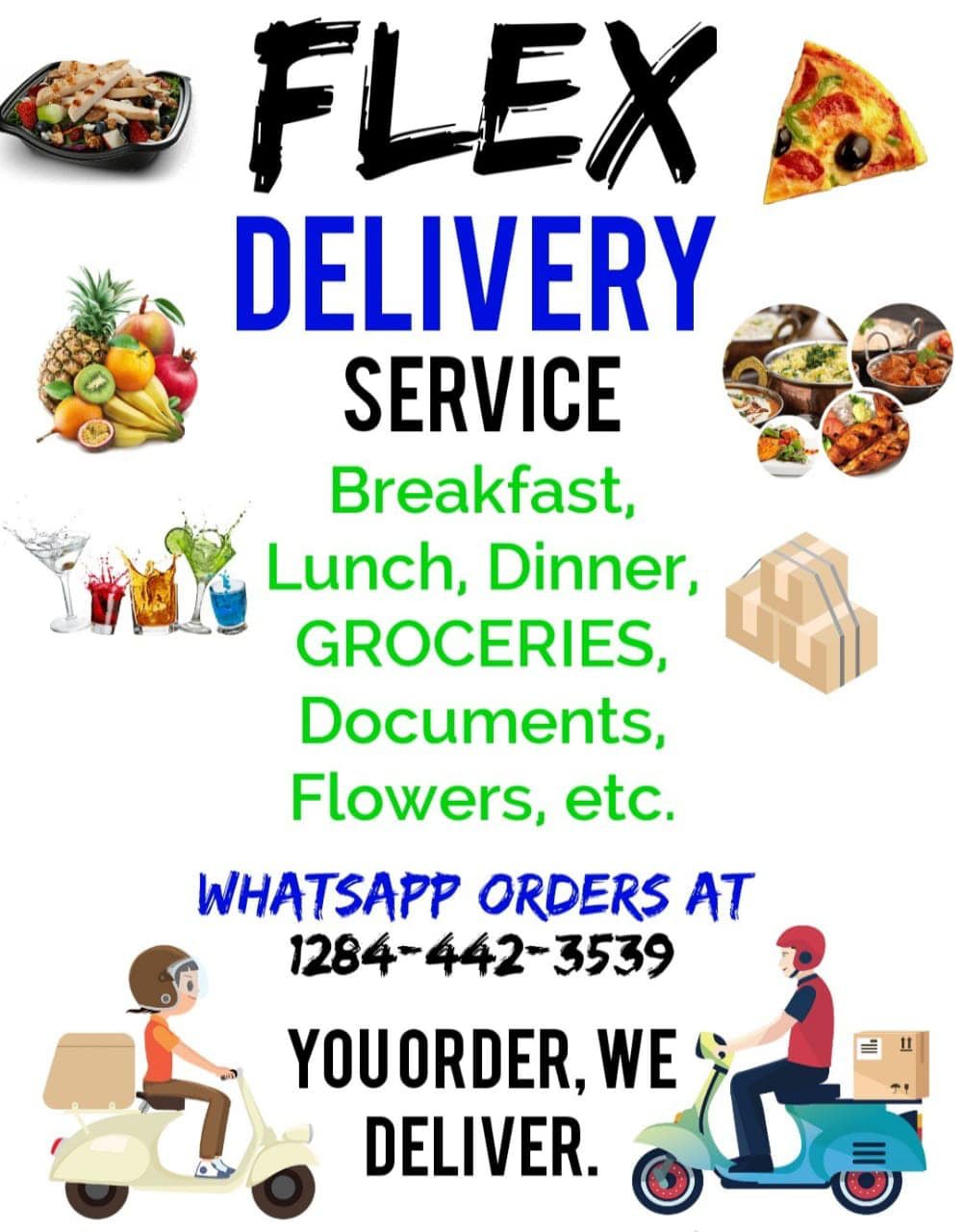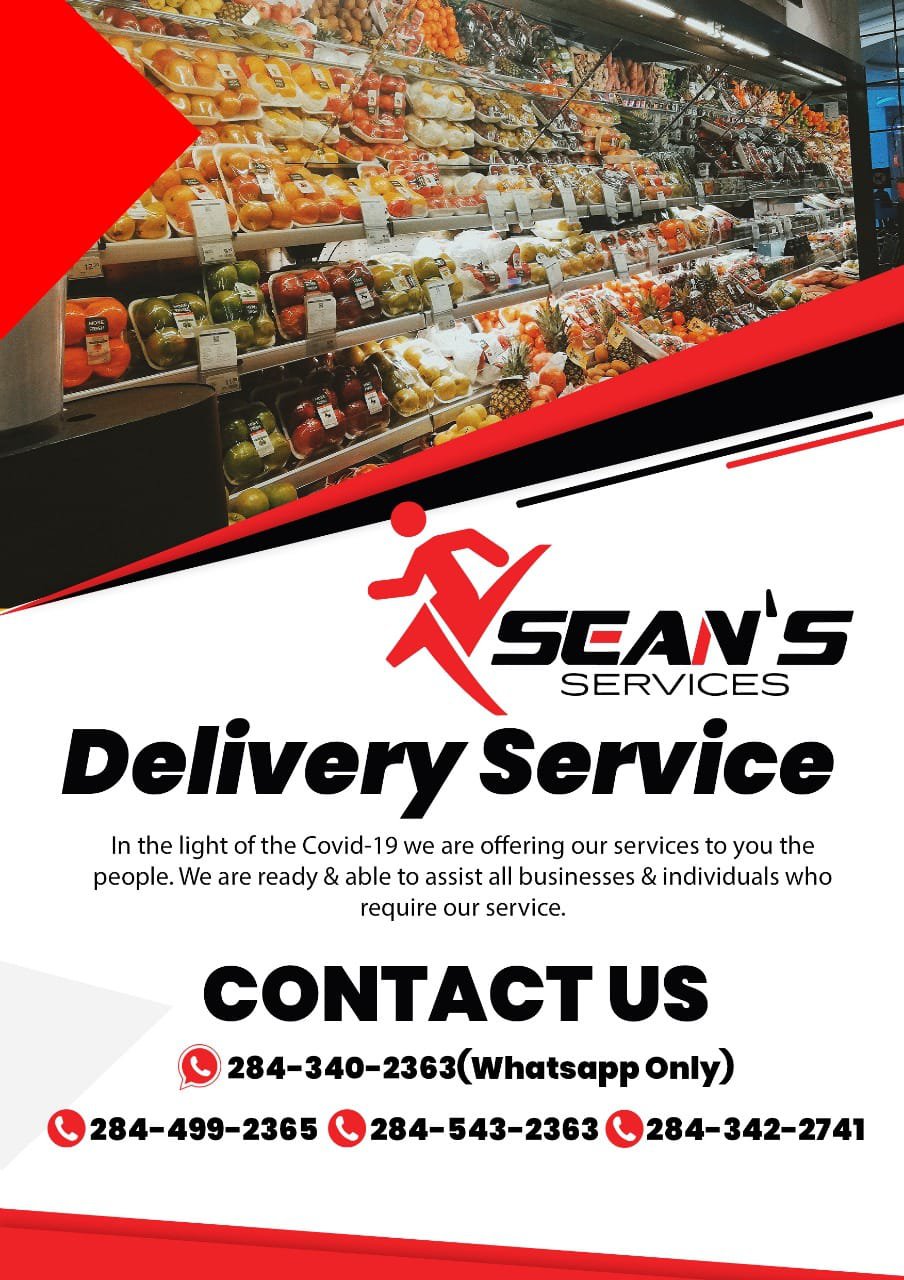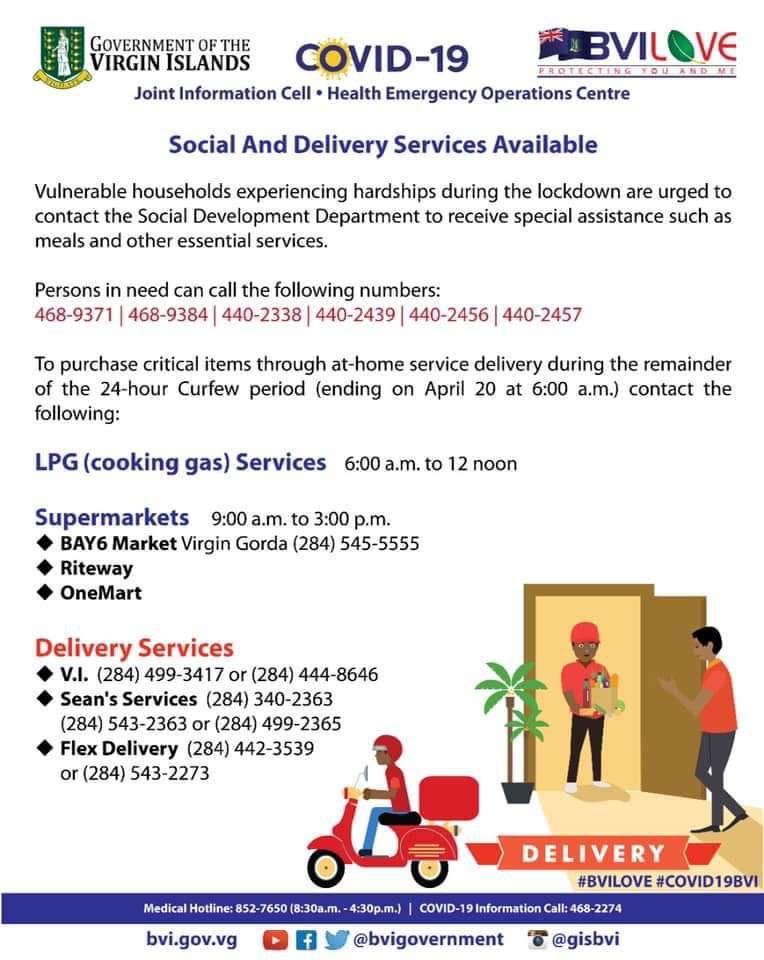 BVI SPRING WATER Announcement
In light of the extended lock-down, BVI Spring Water is offering free delivery on orders of $20 or more. All other orders will be subjected to a $5 delivery charge.
1 Gallon Case (4) - $7.00
1.5 Liter Case (12) - $10.00
16 oz Case (24) - $10.00
5 Gallon (New) - $30.00
3 Gallon (New) - $20.00
5 Gallon Refill - $5.00
3 Gallon Refill - $3.00
Call 494-1476 or 440-3406.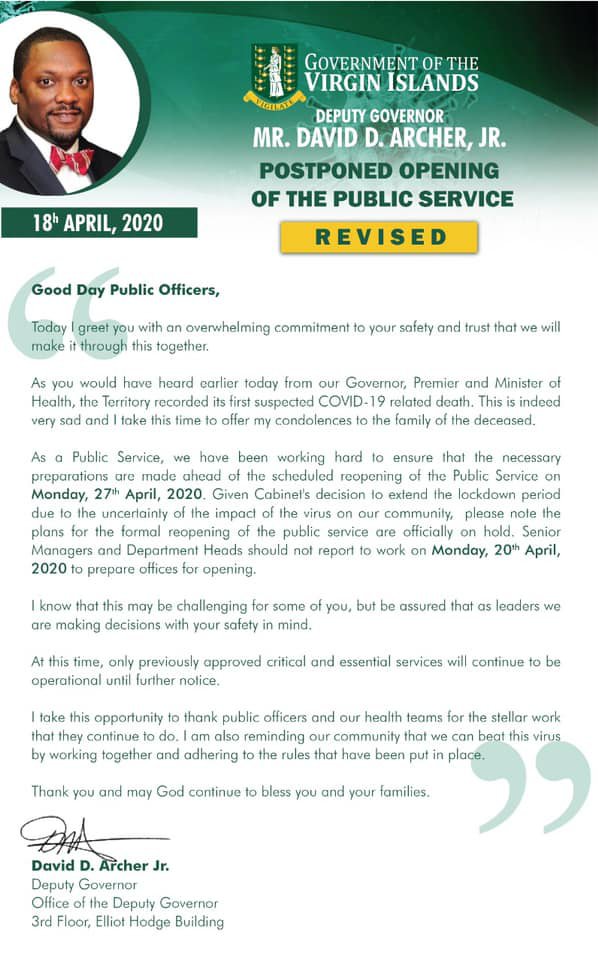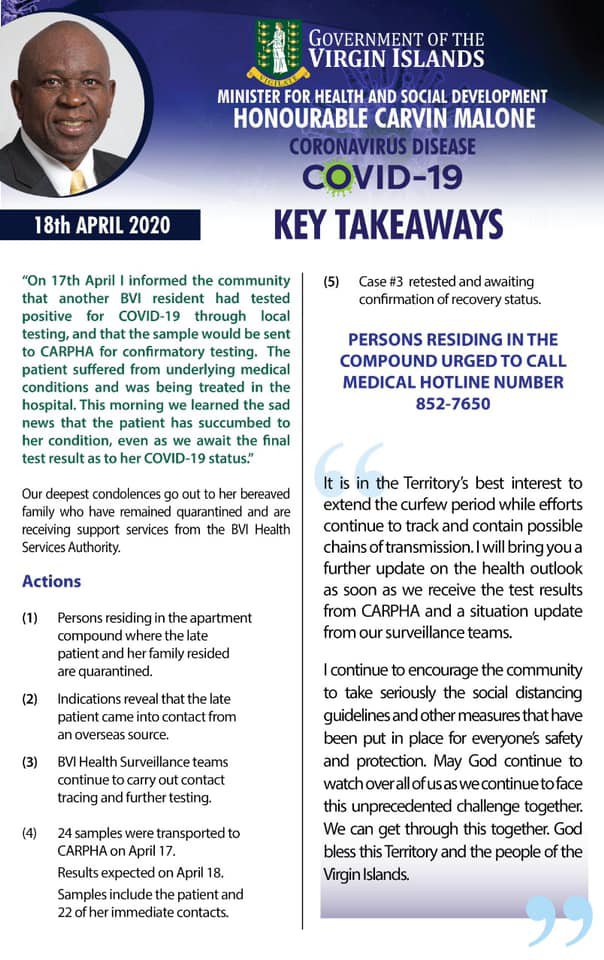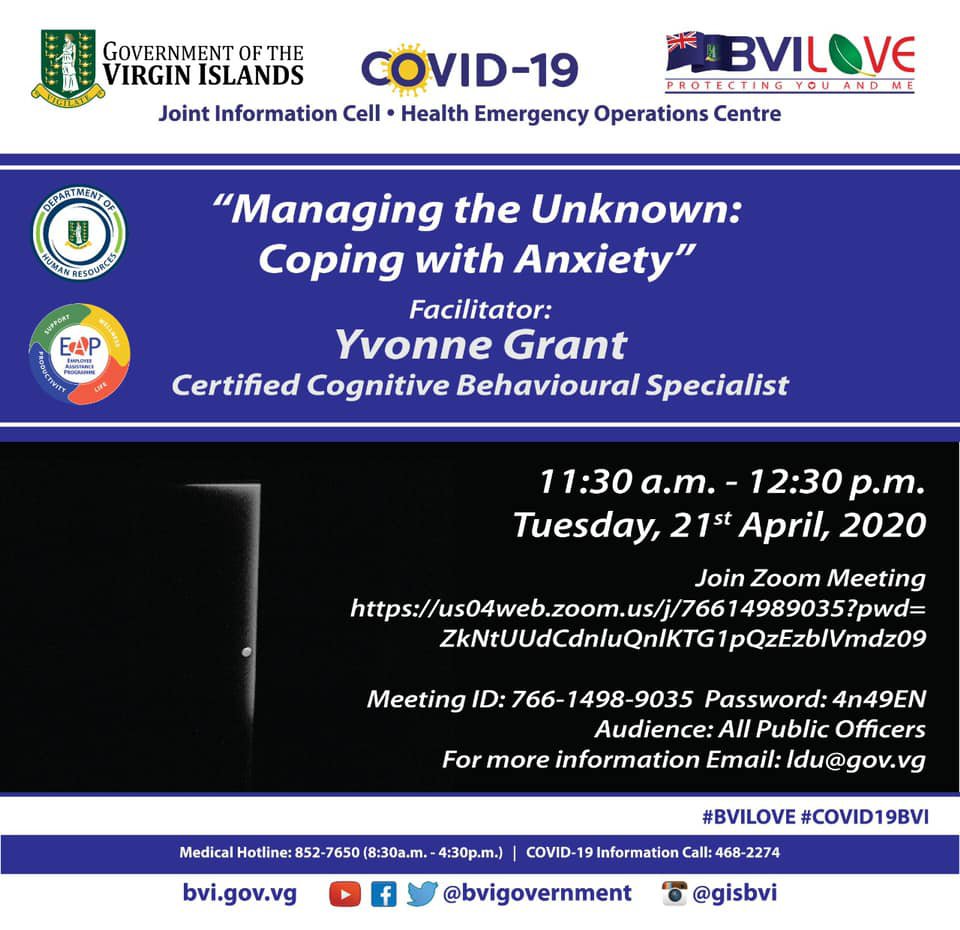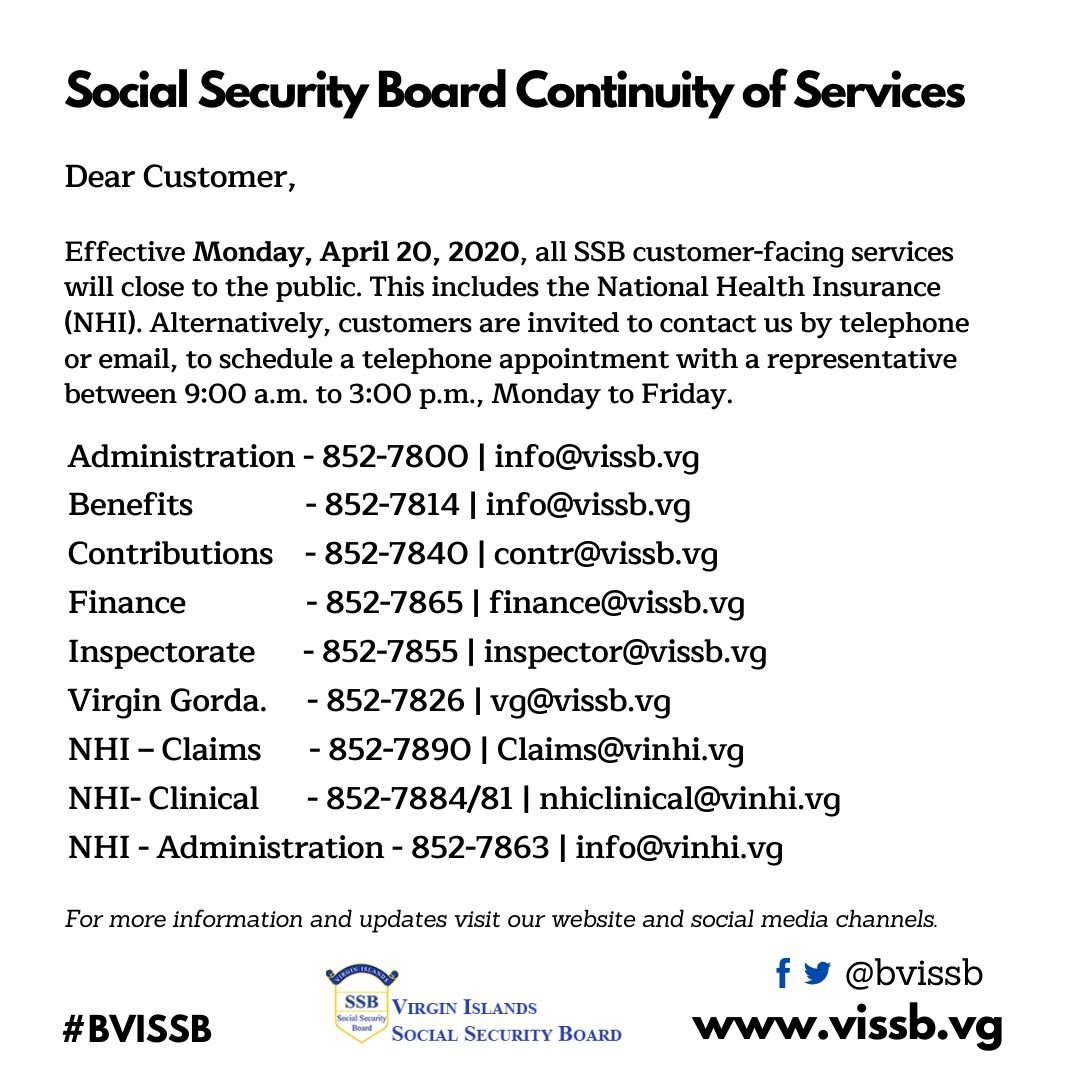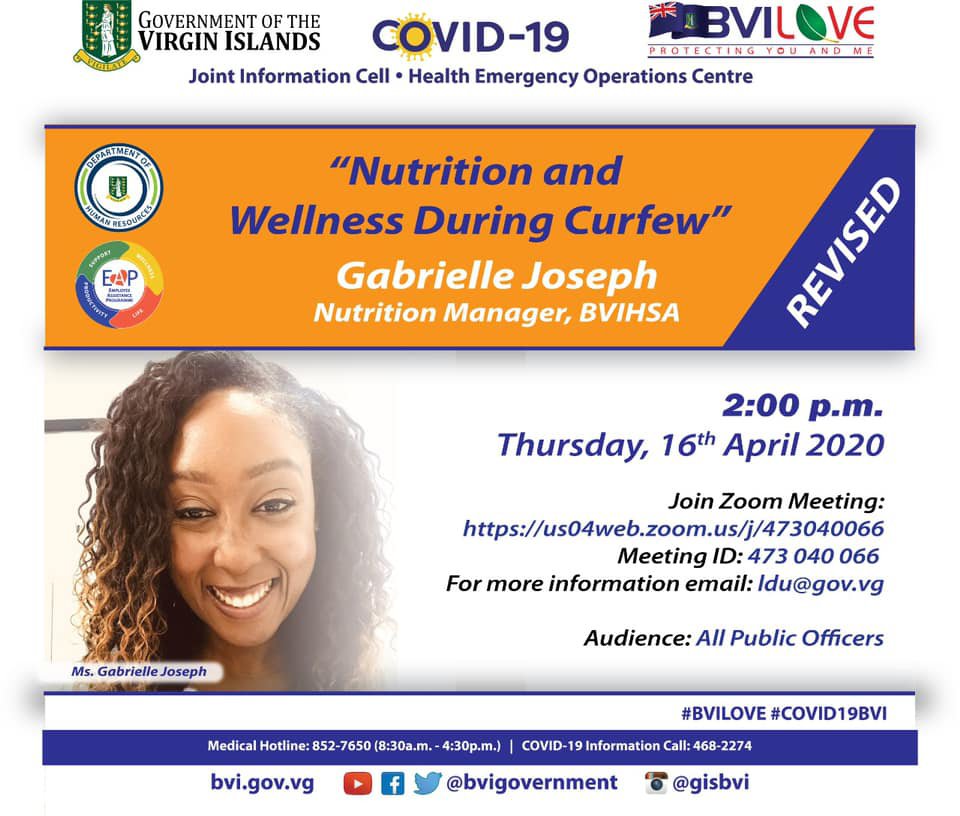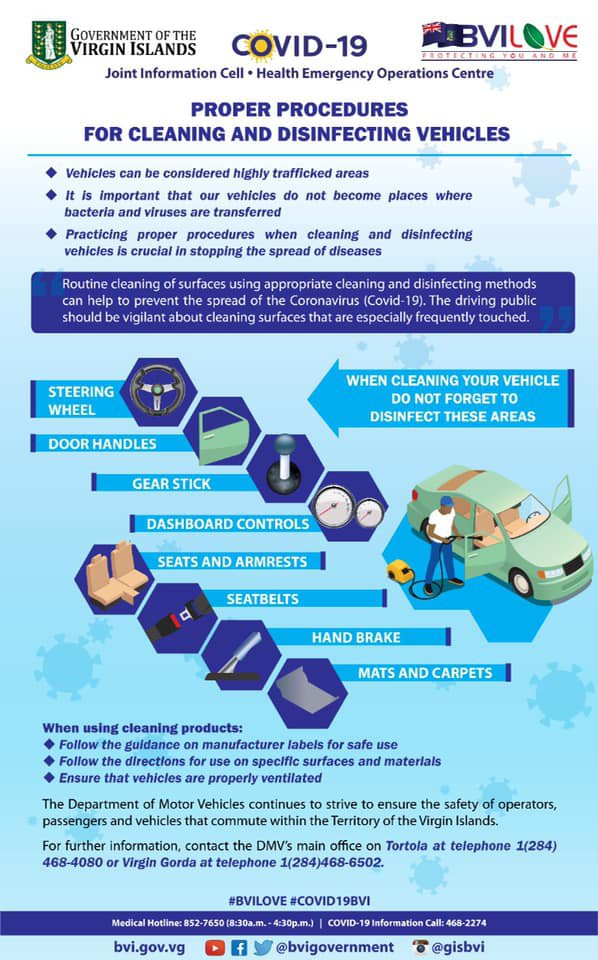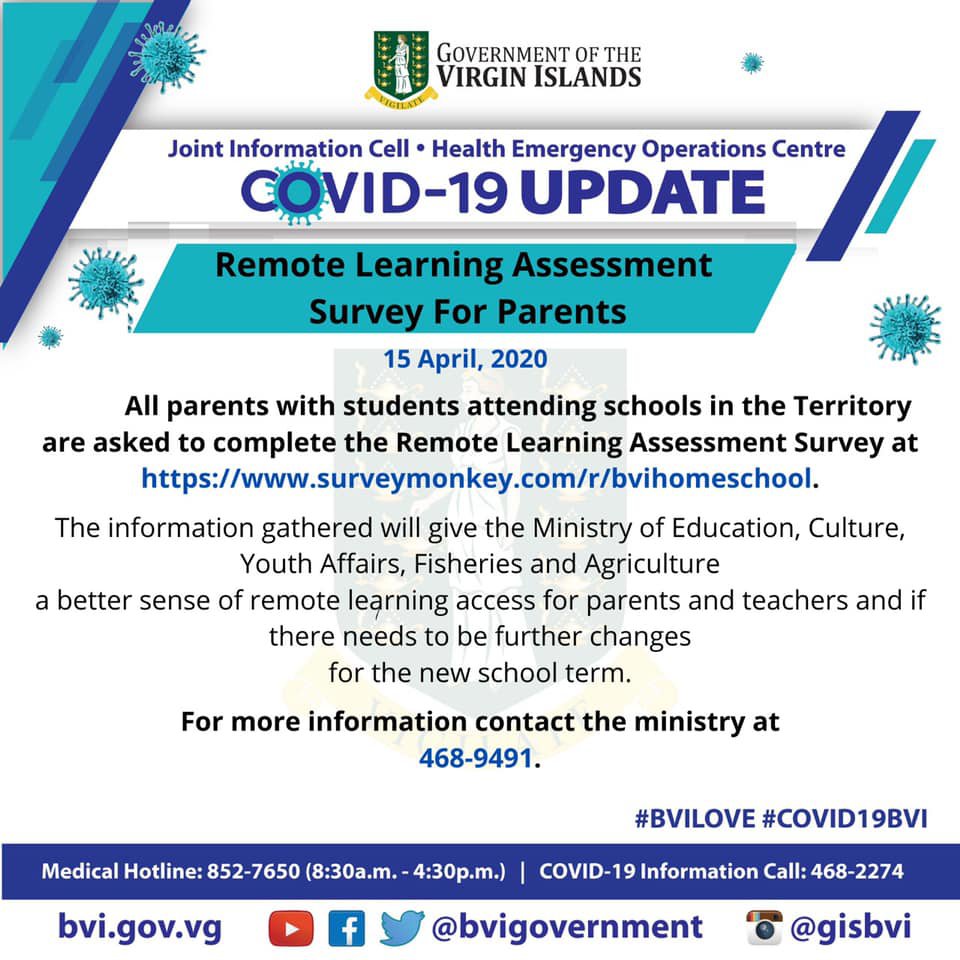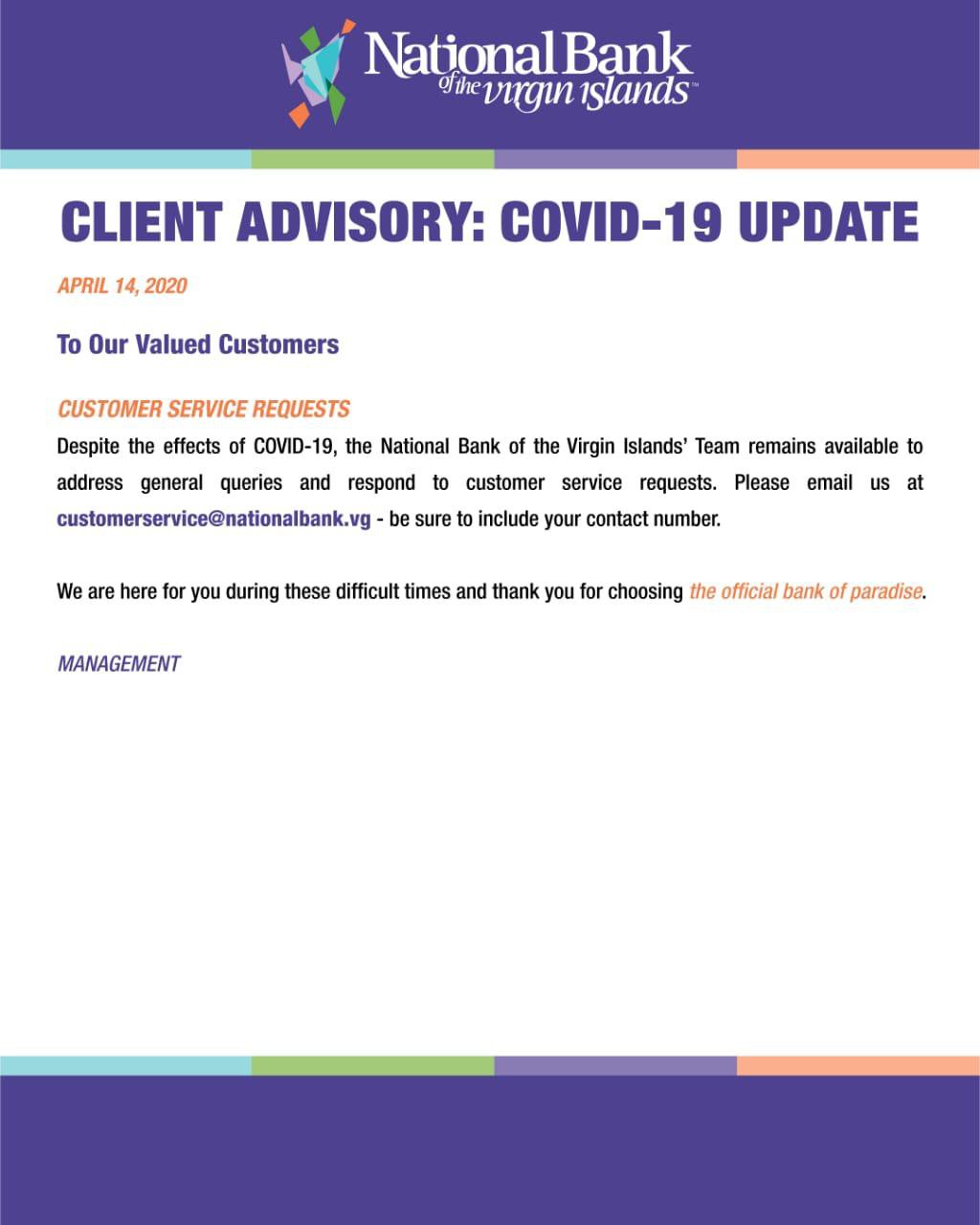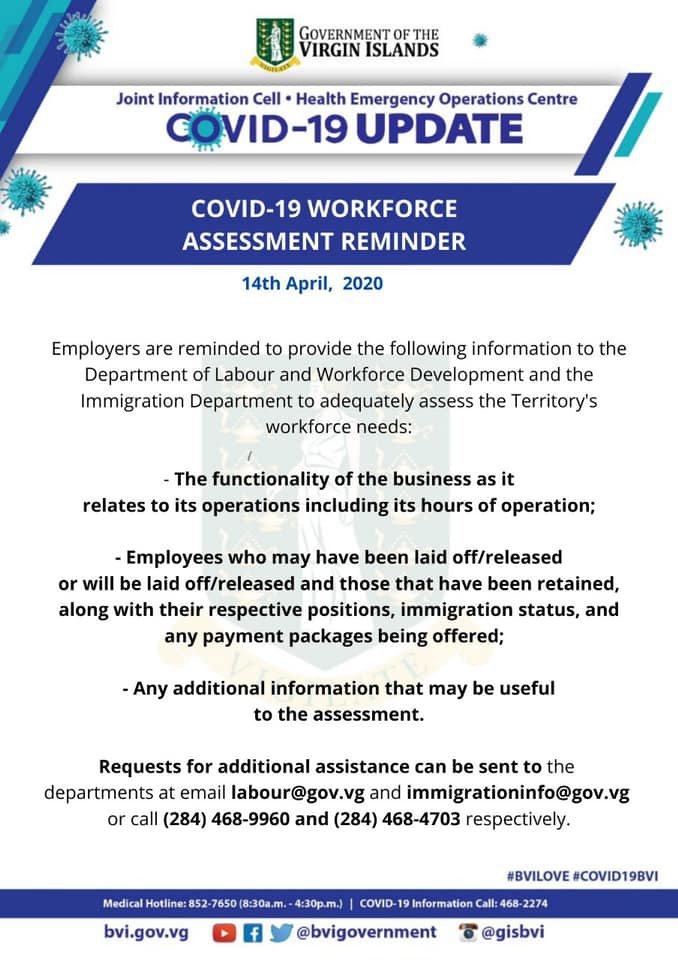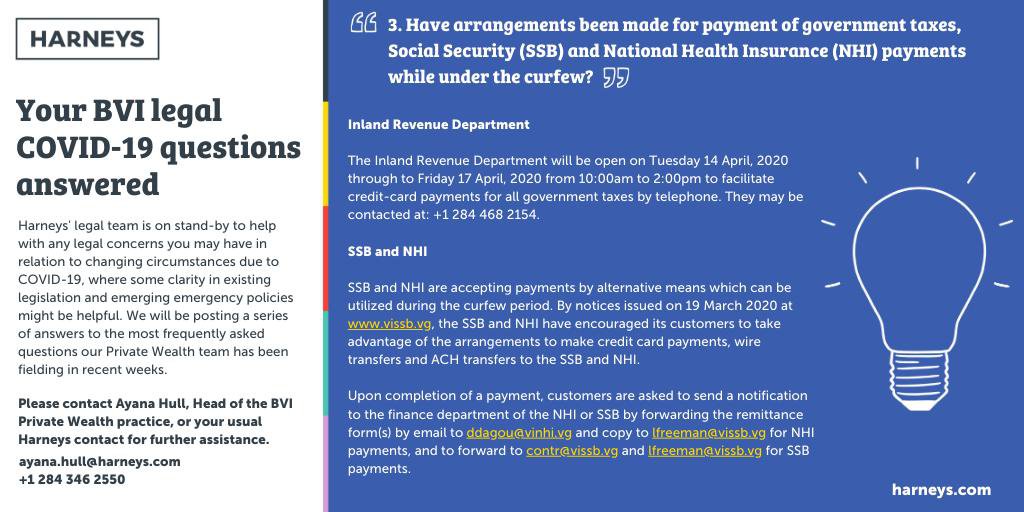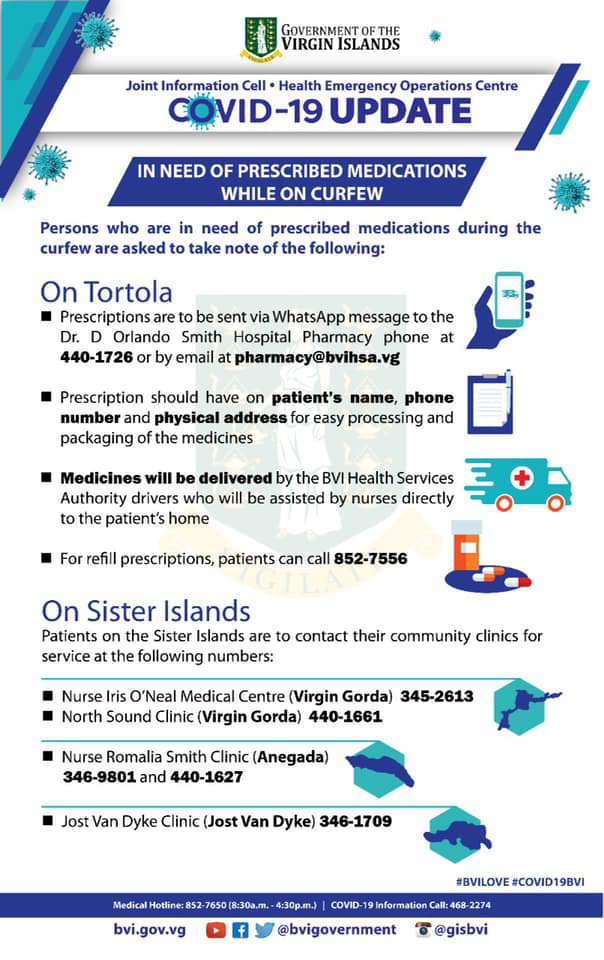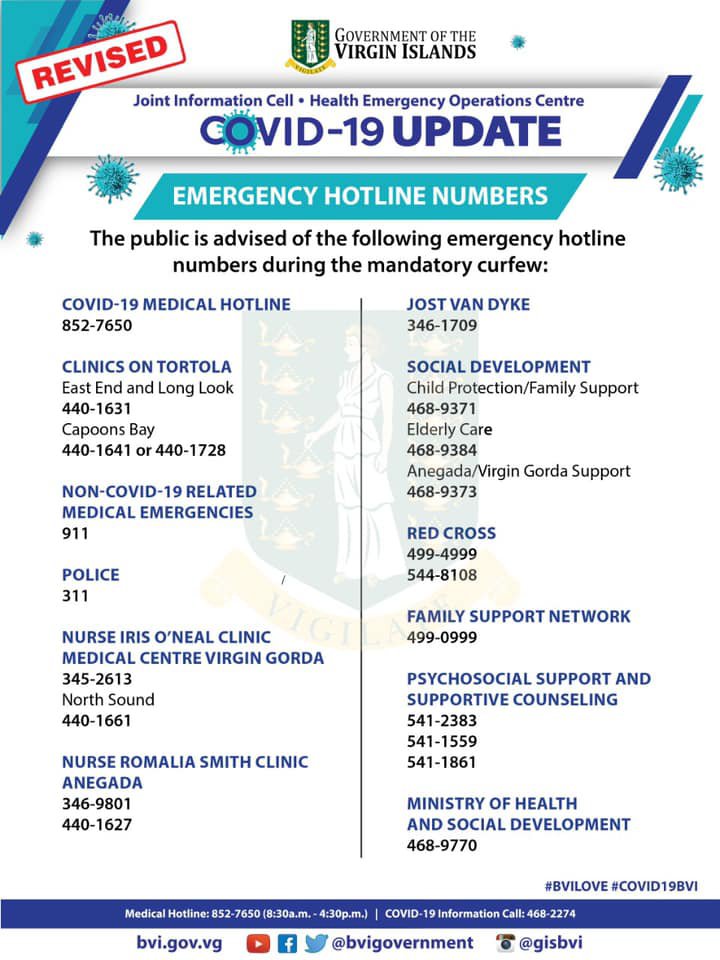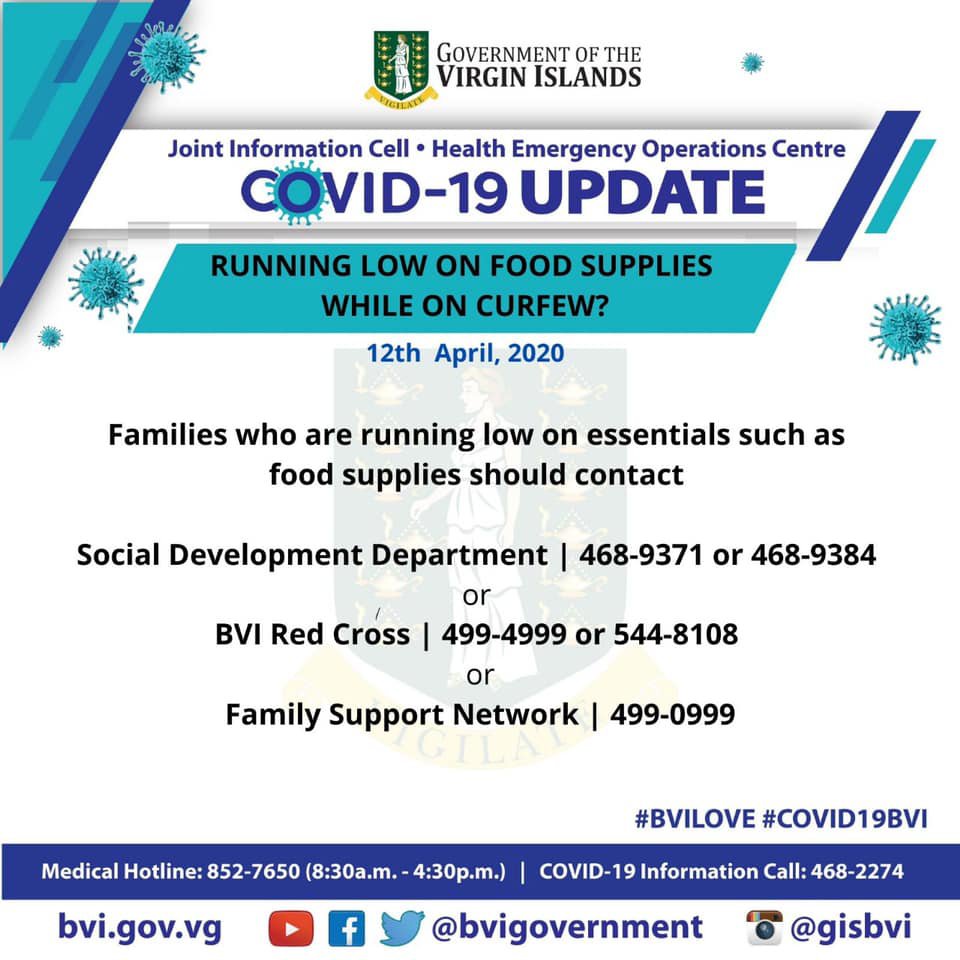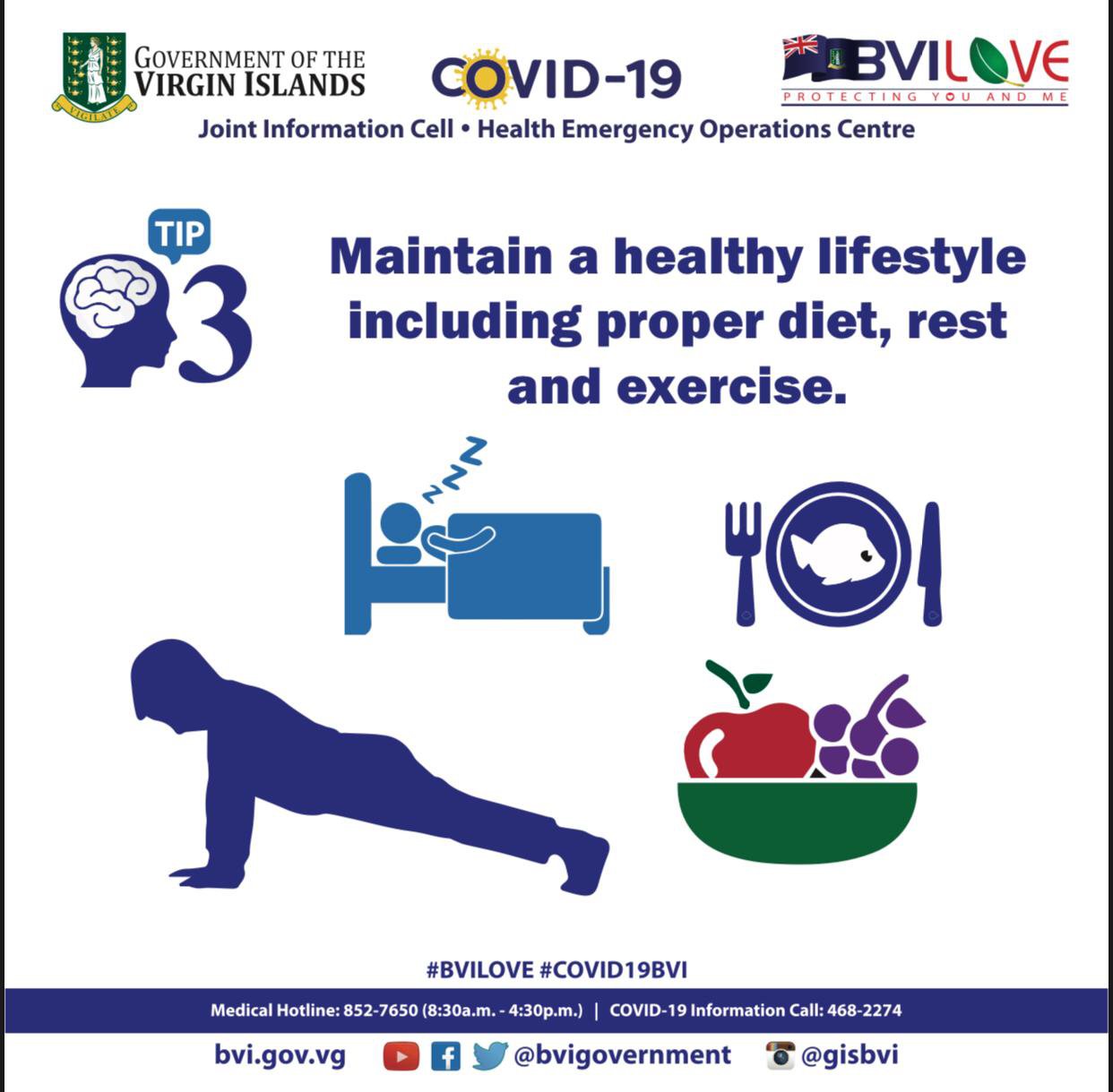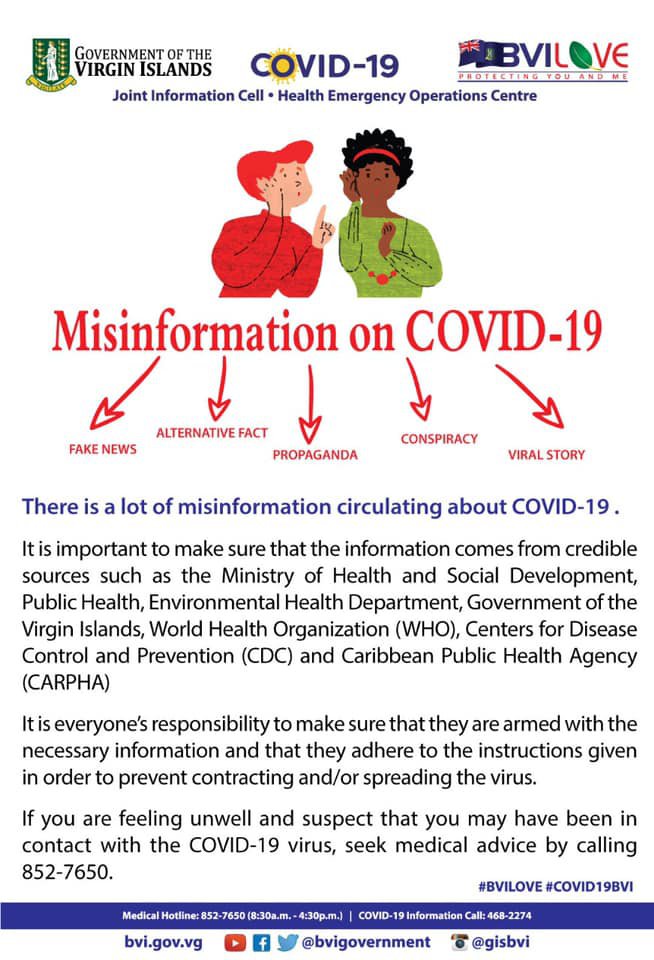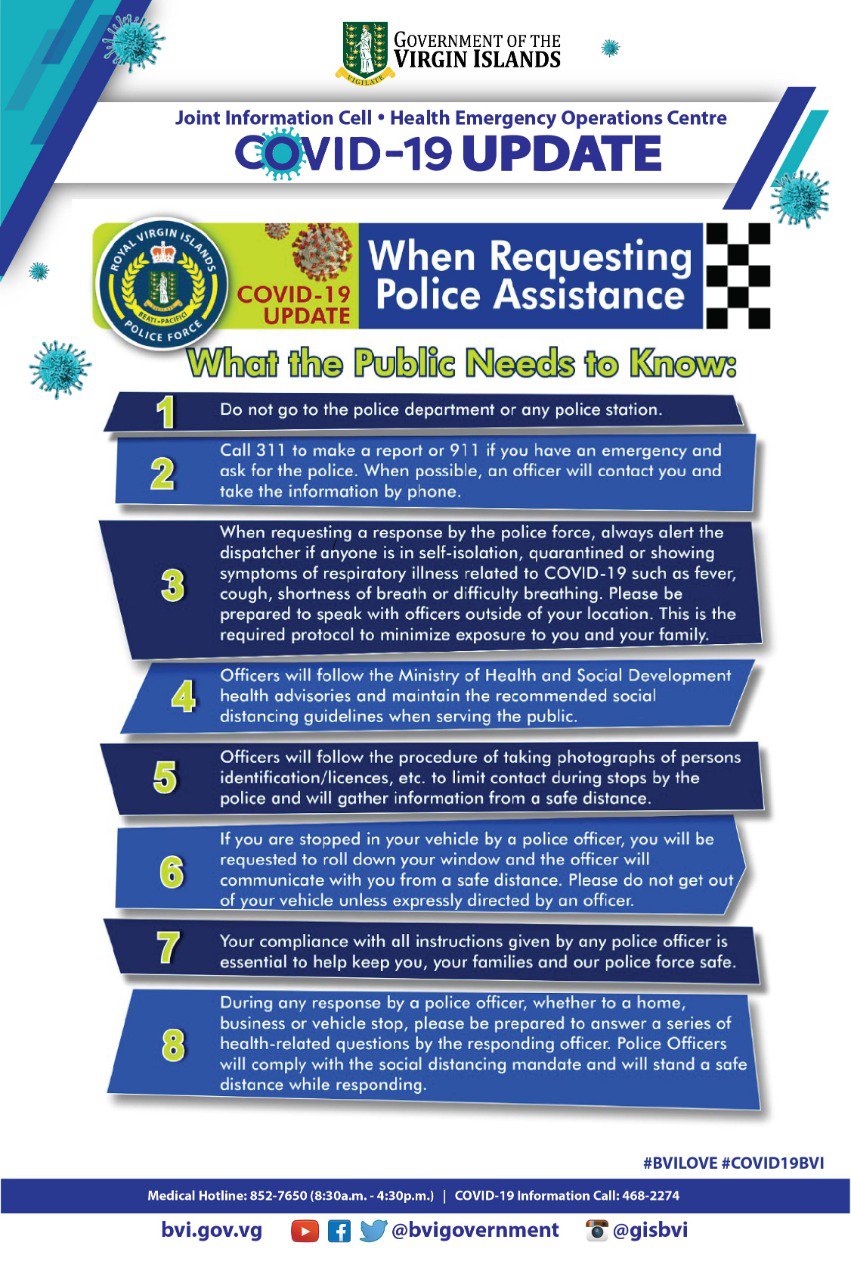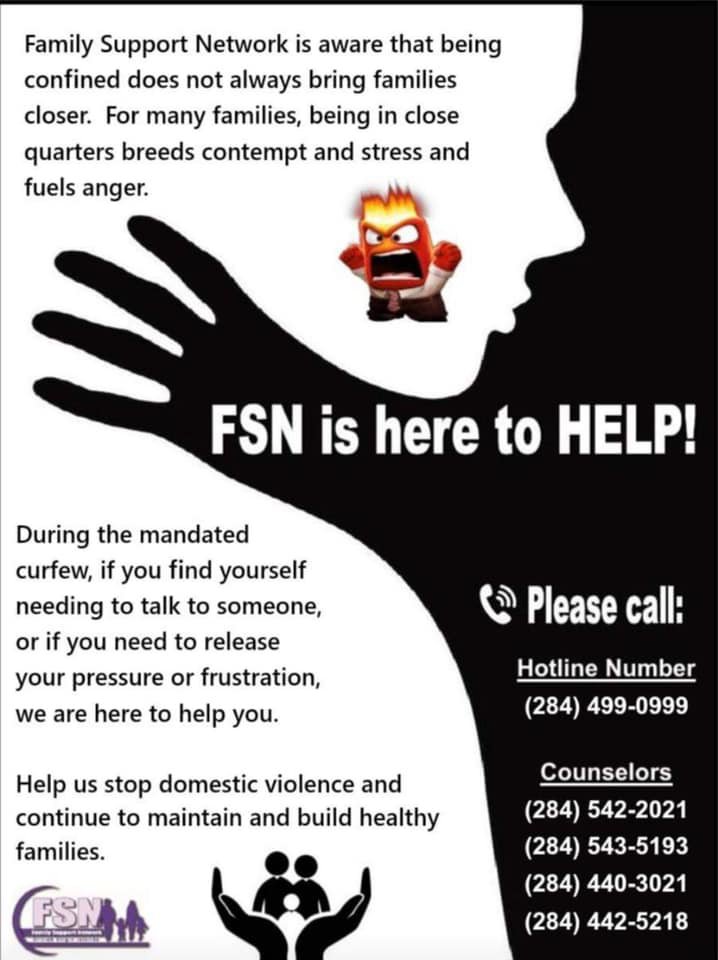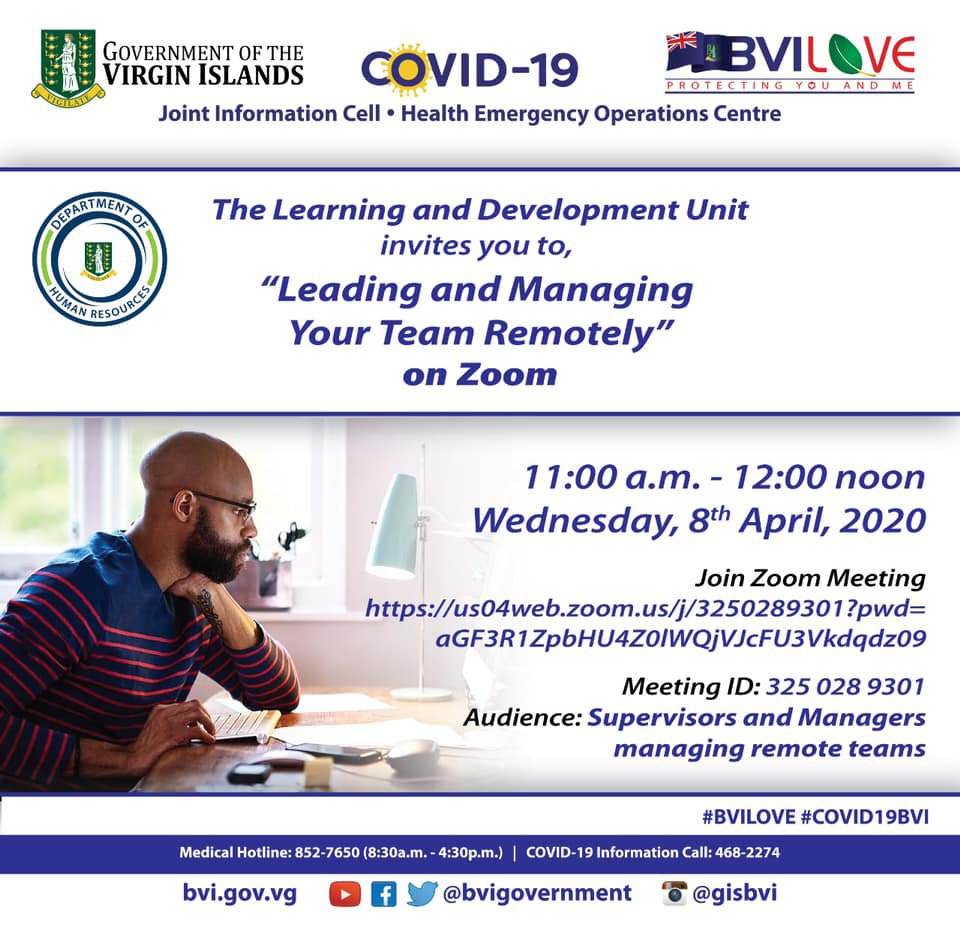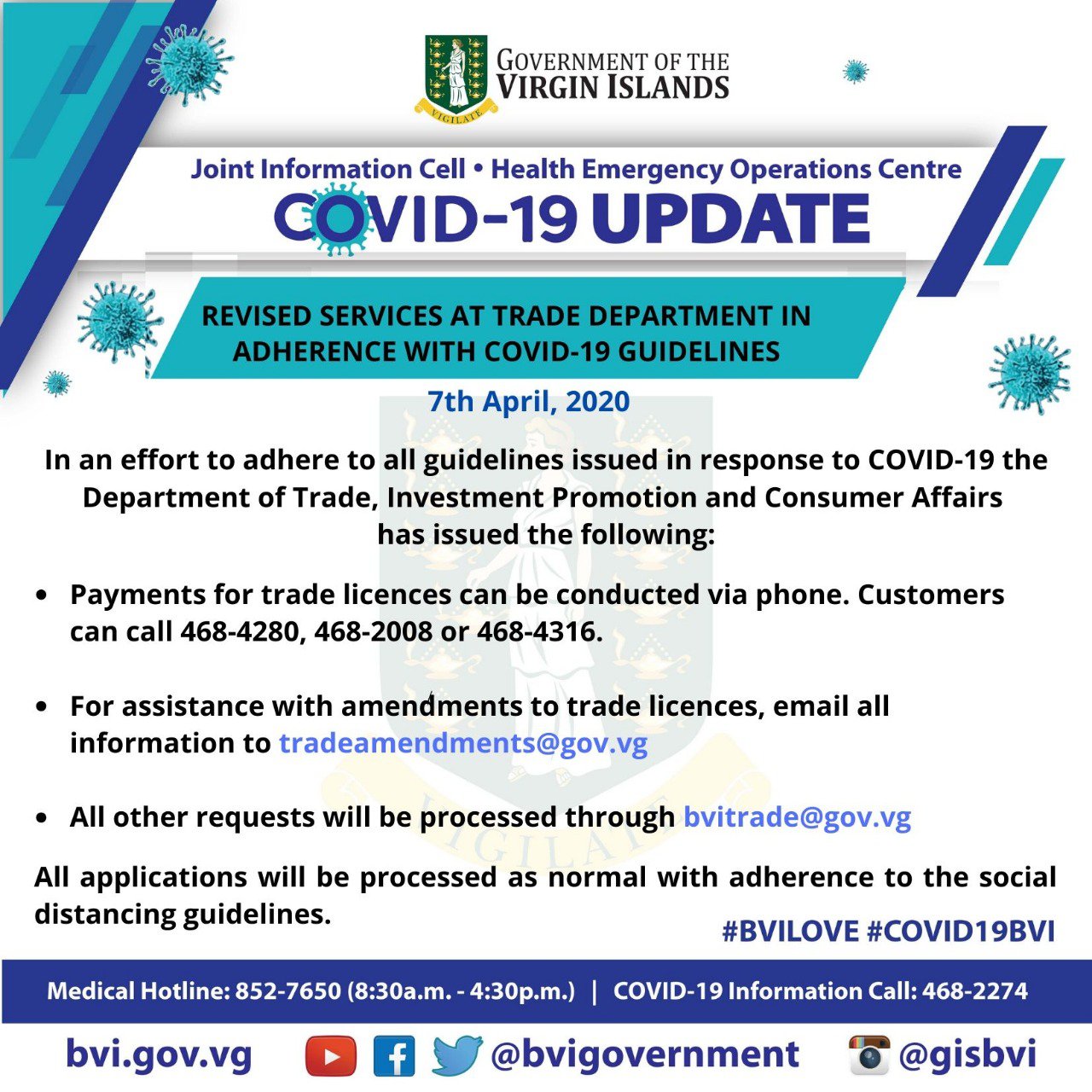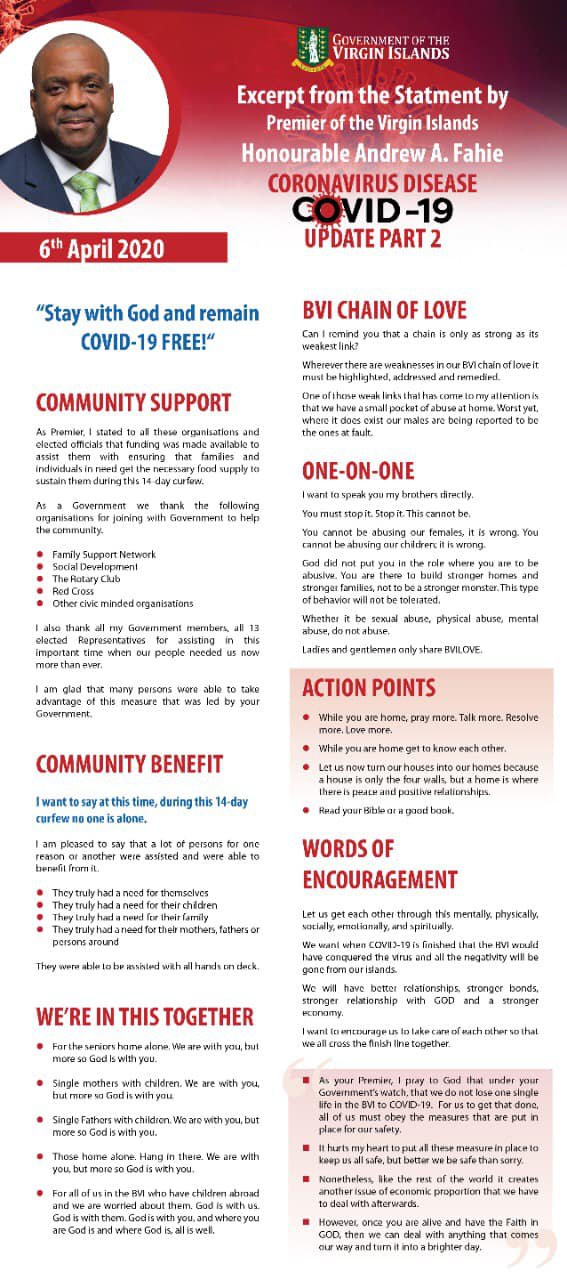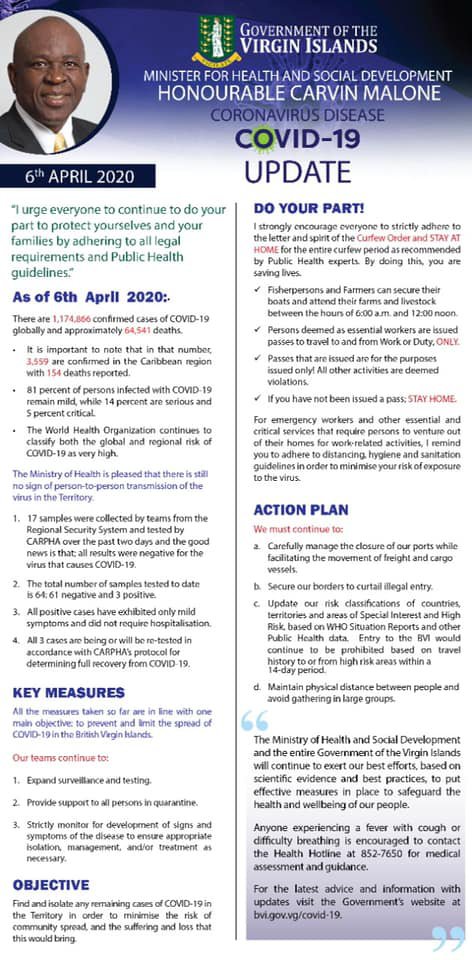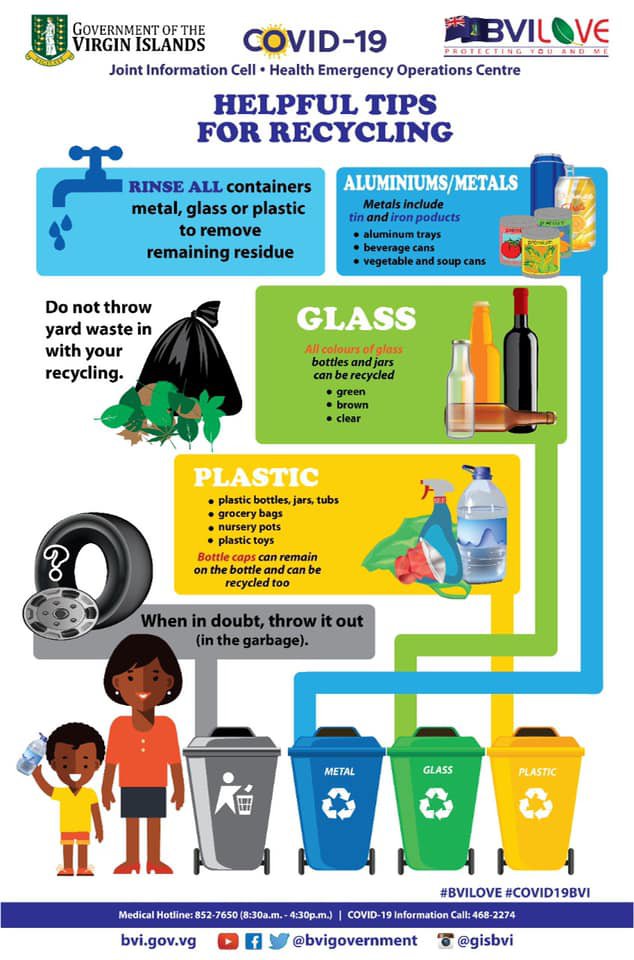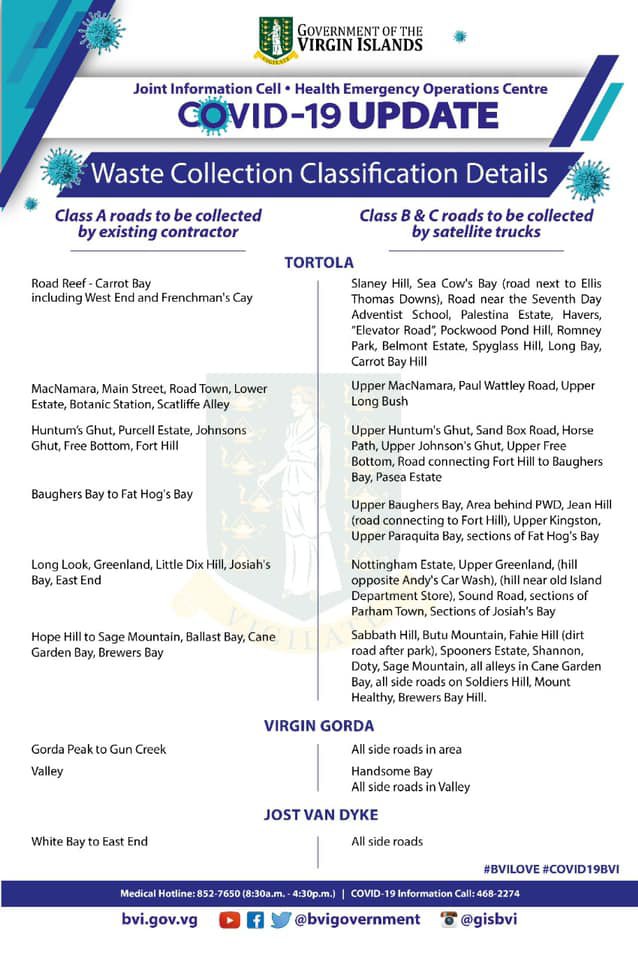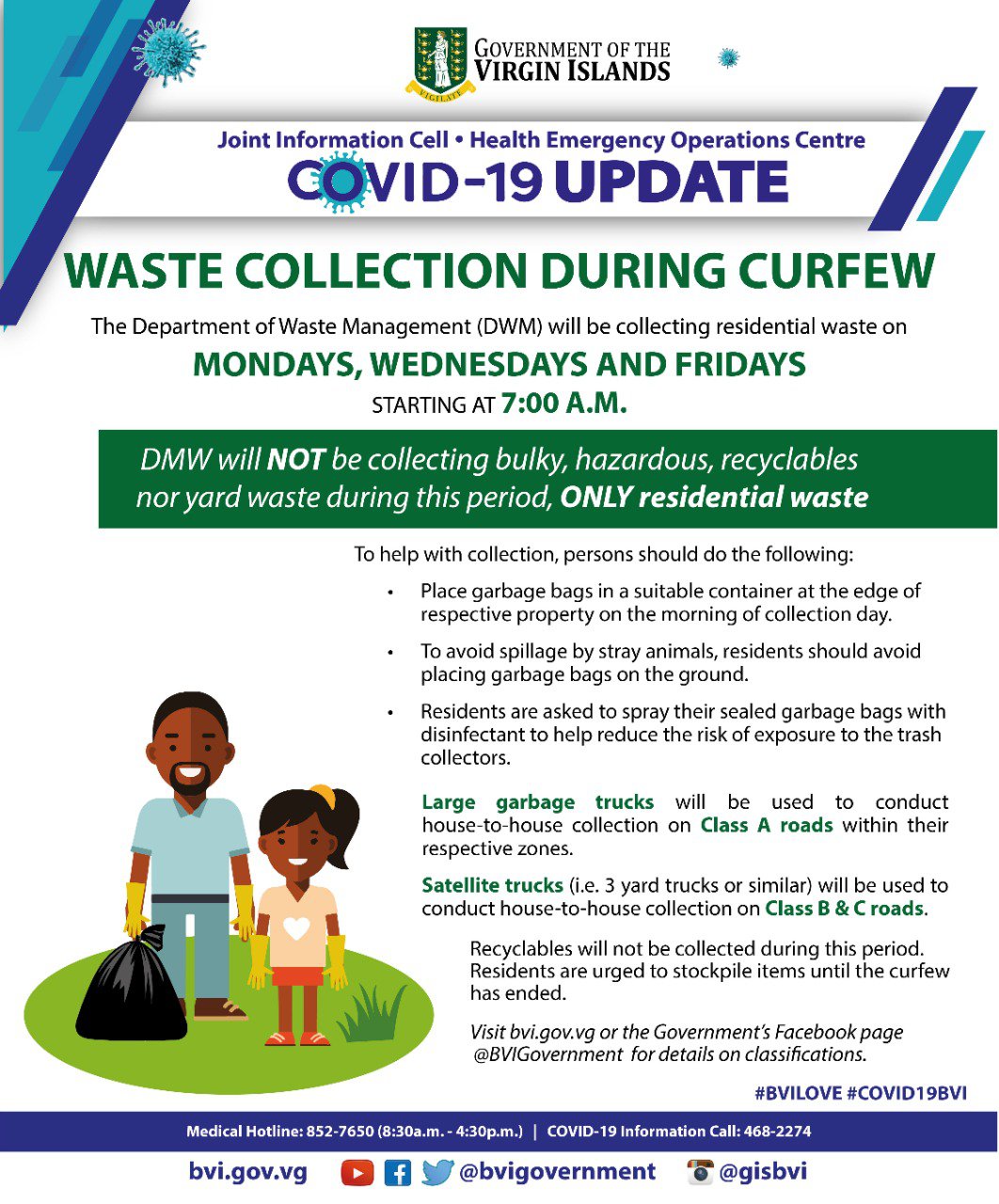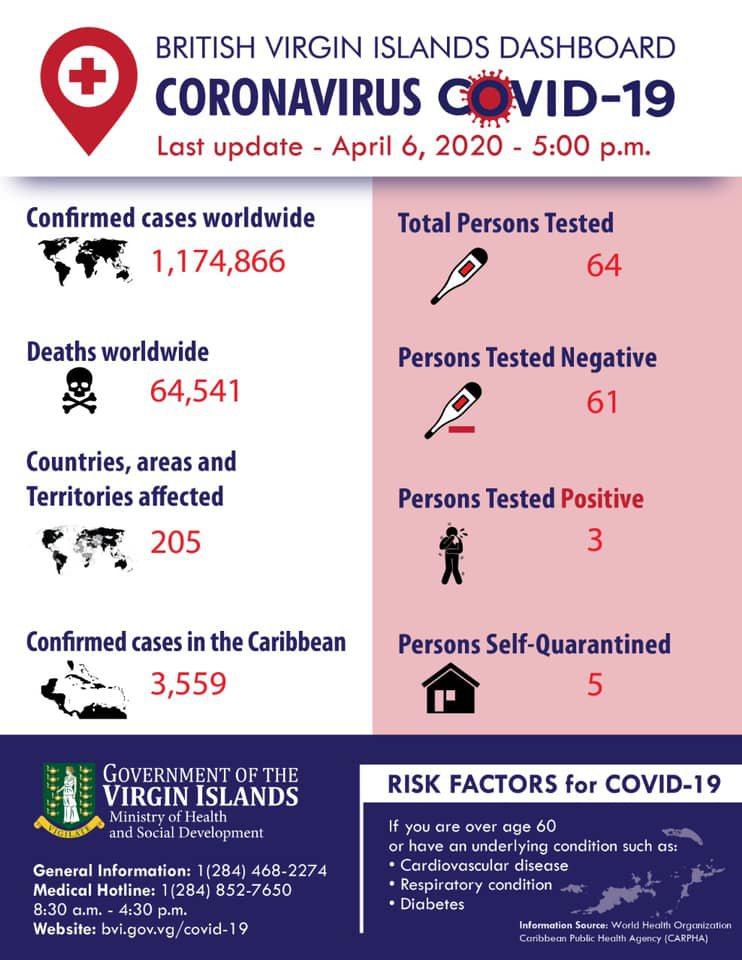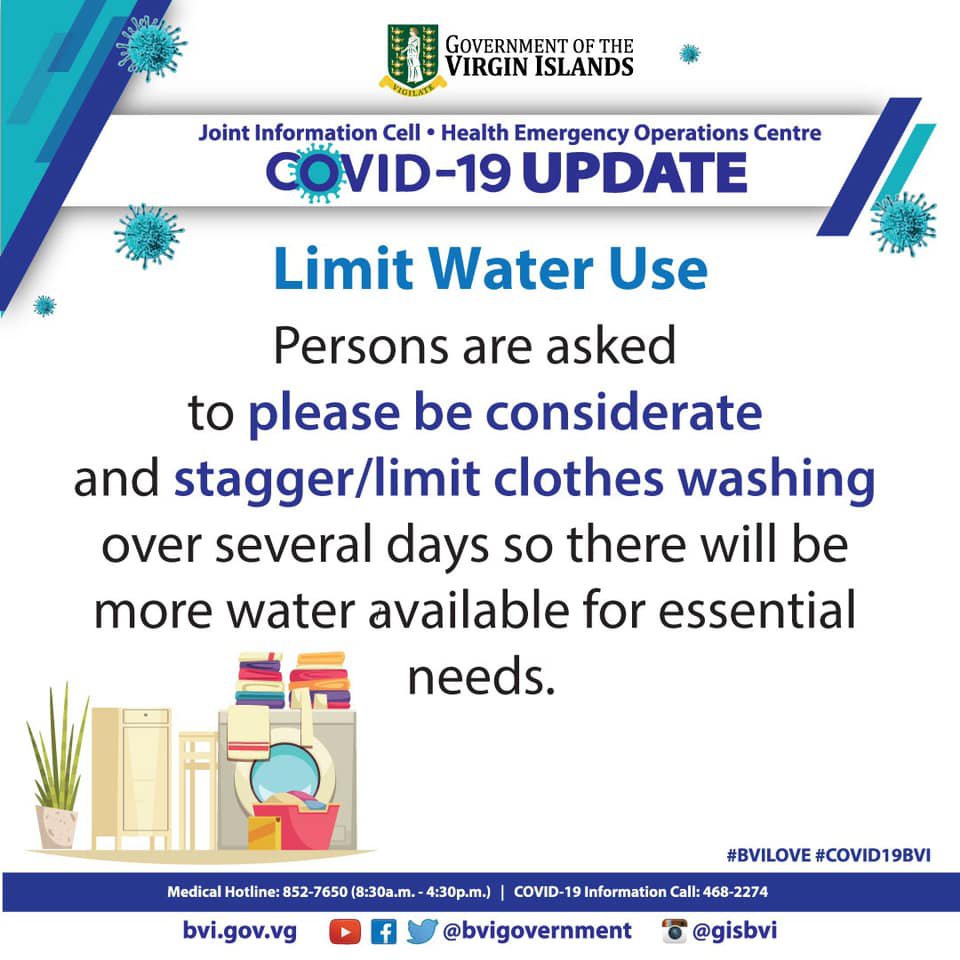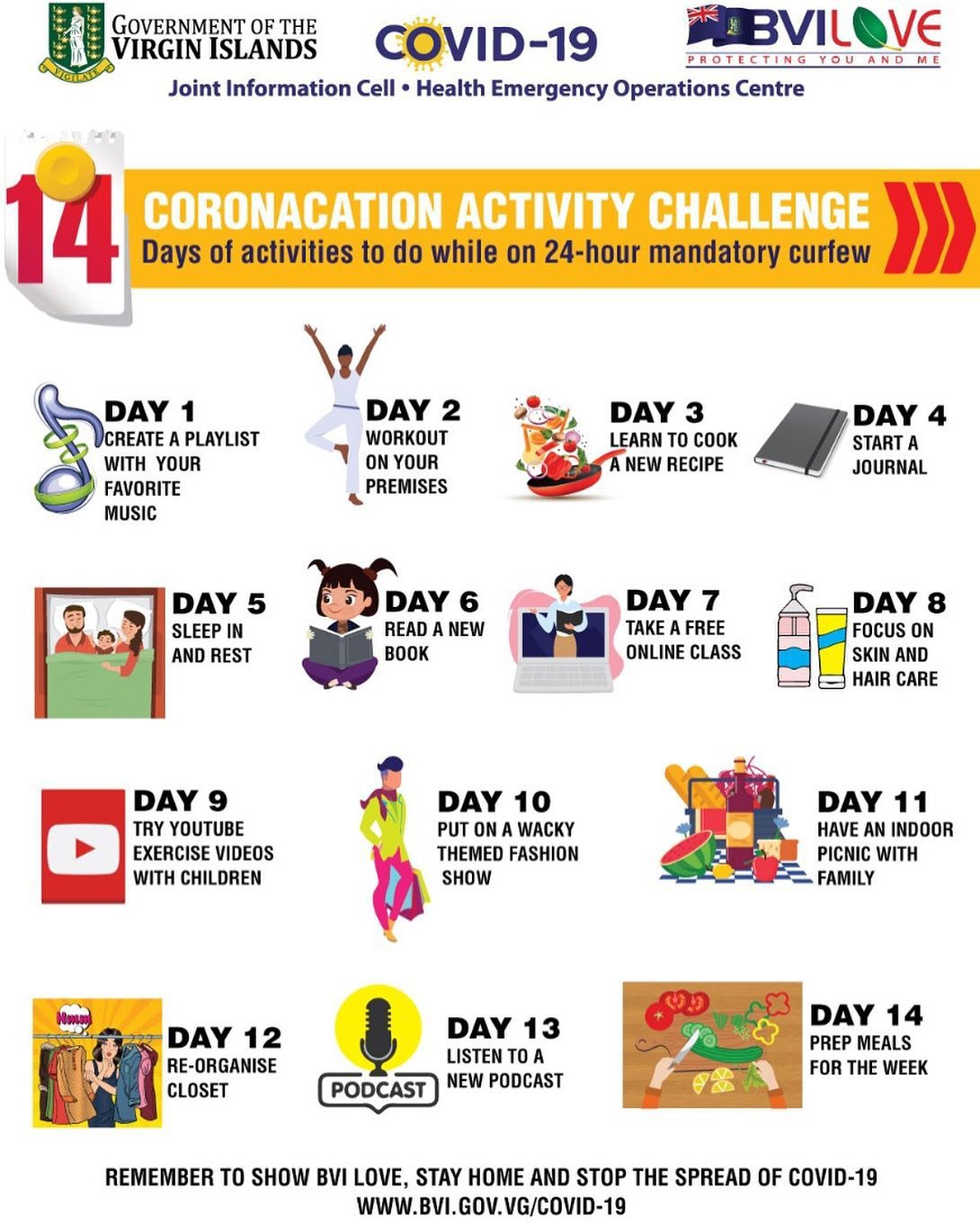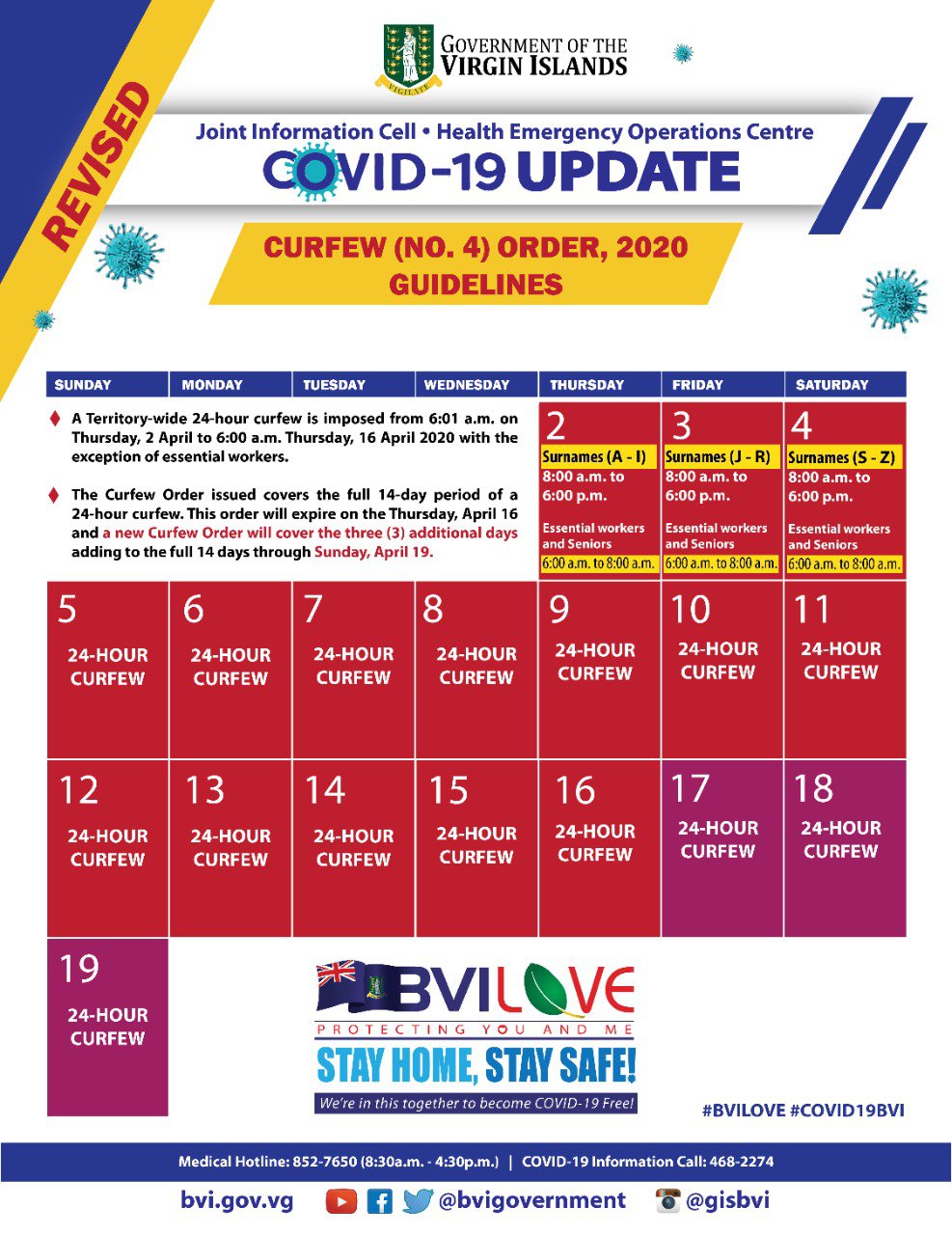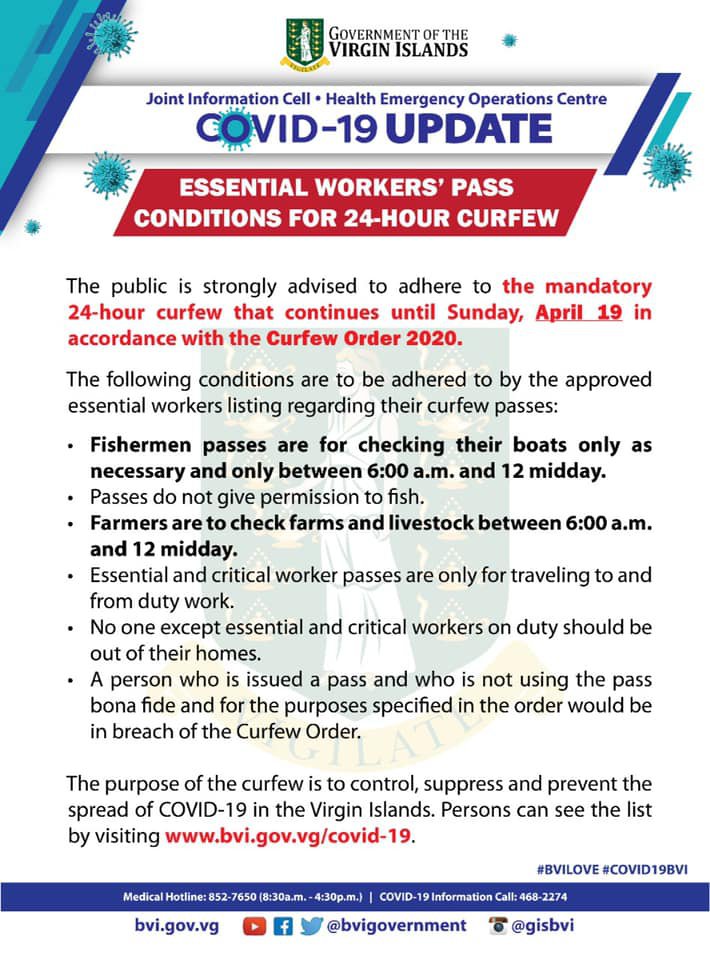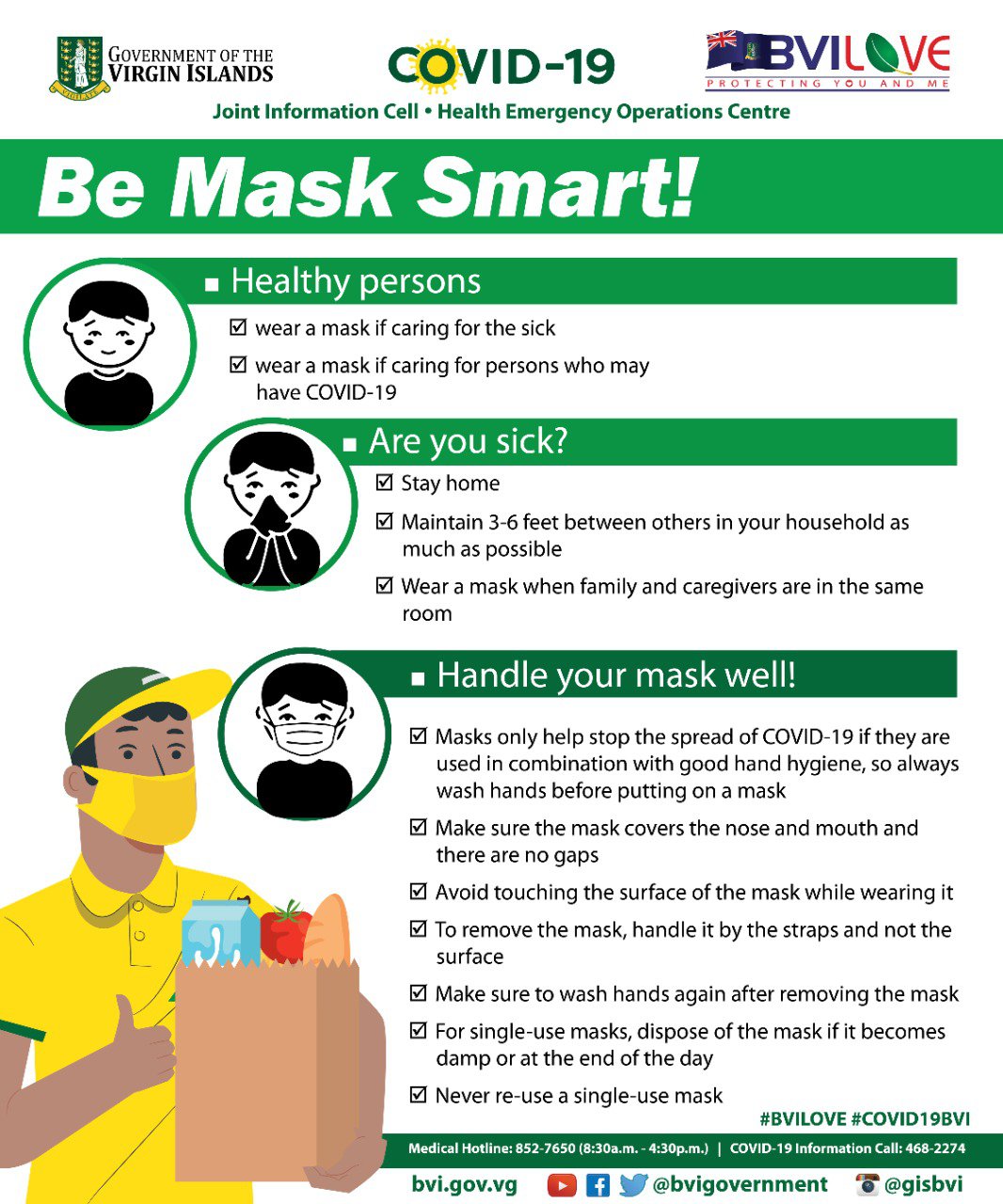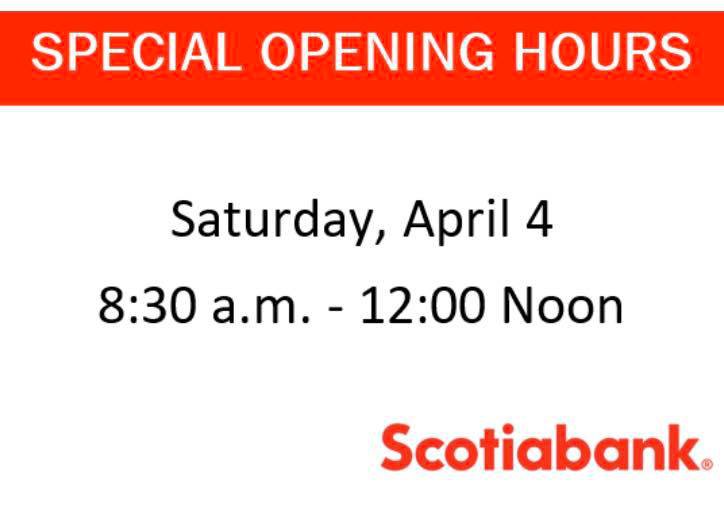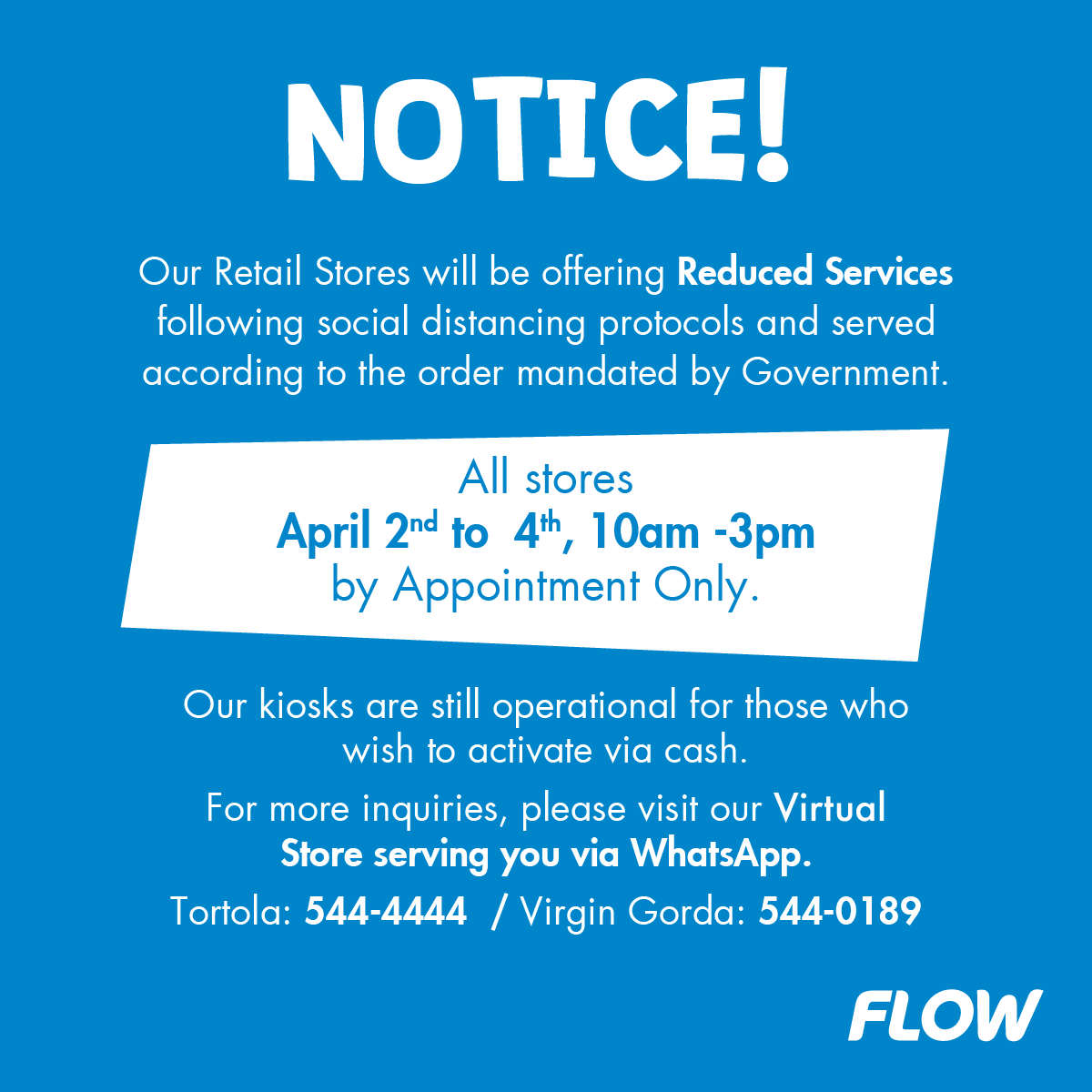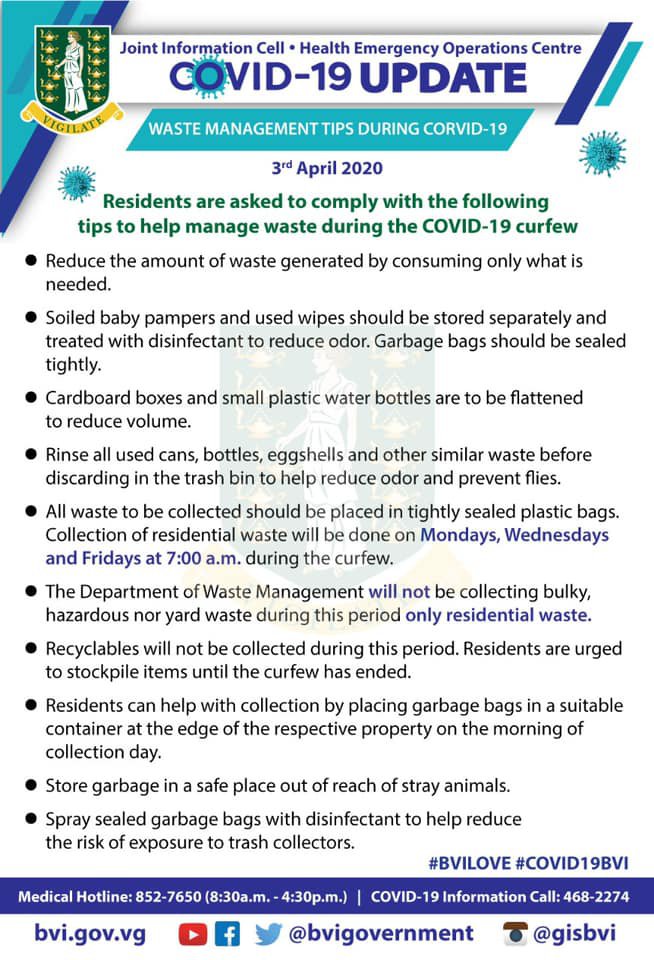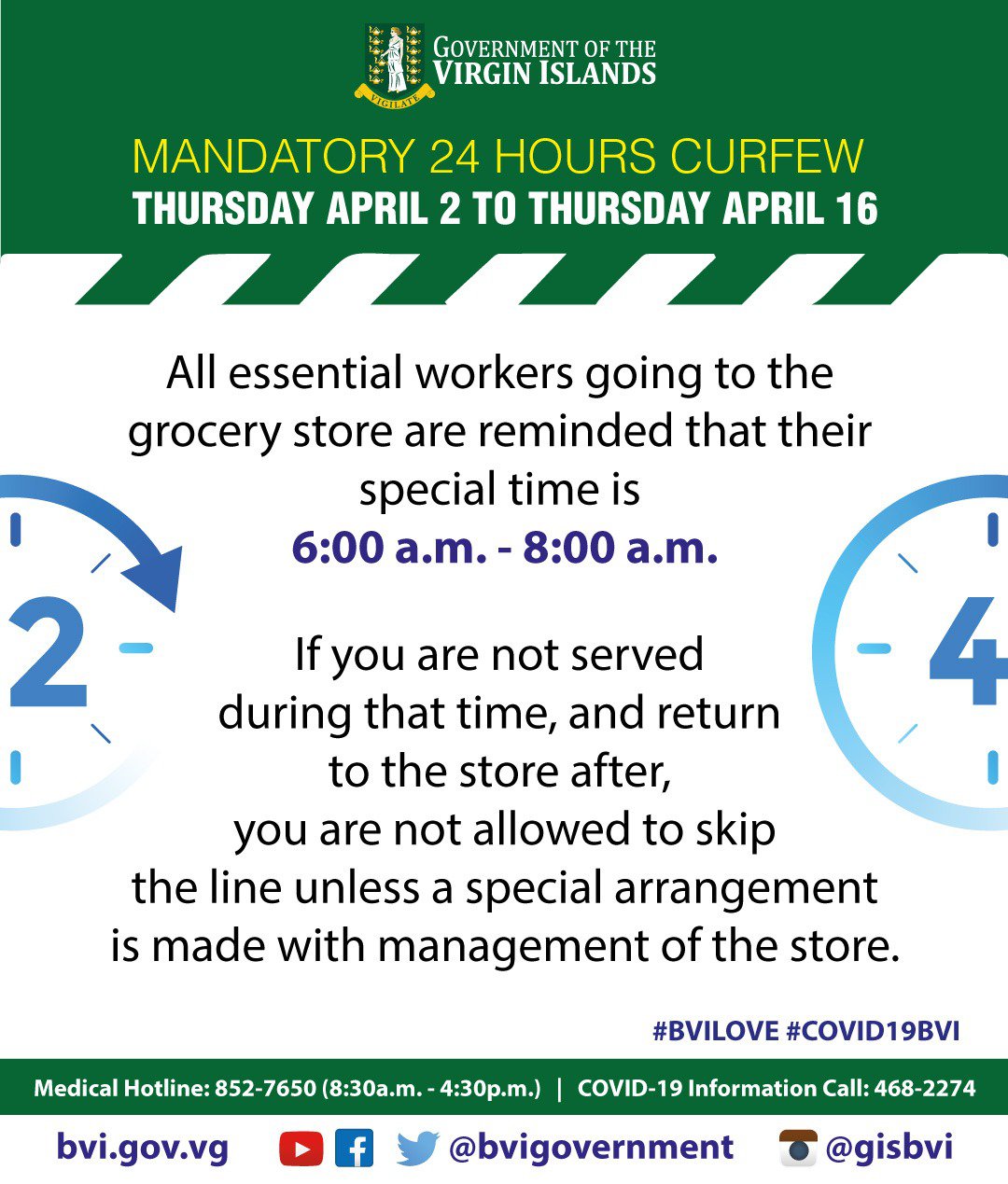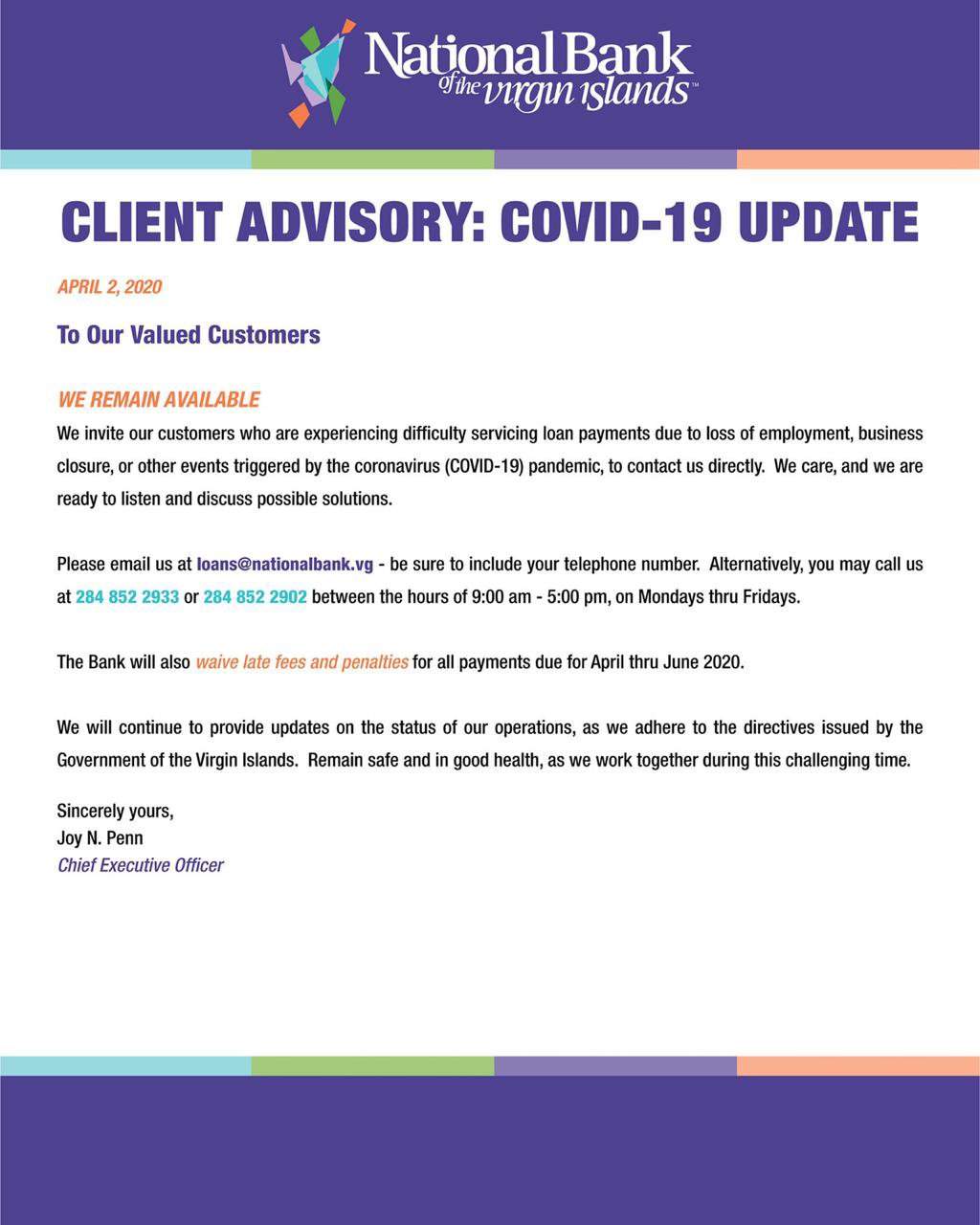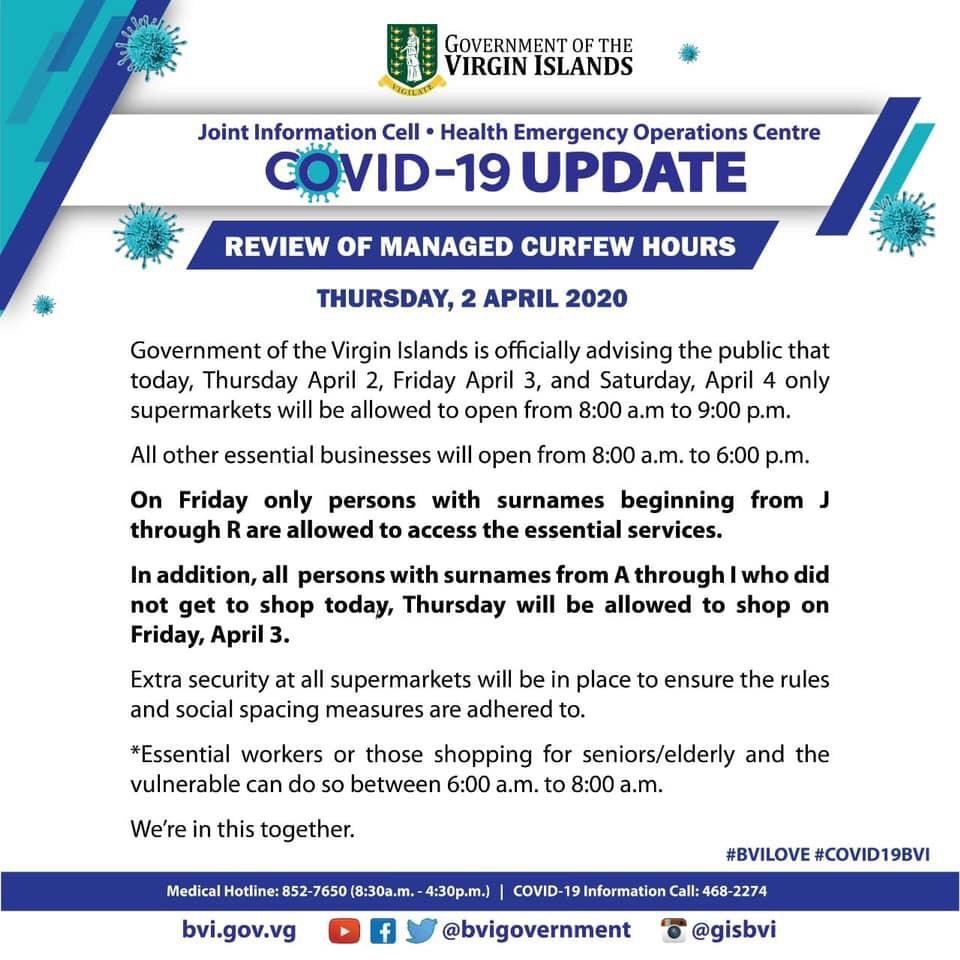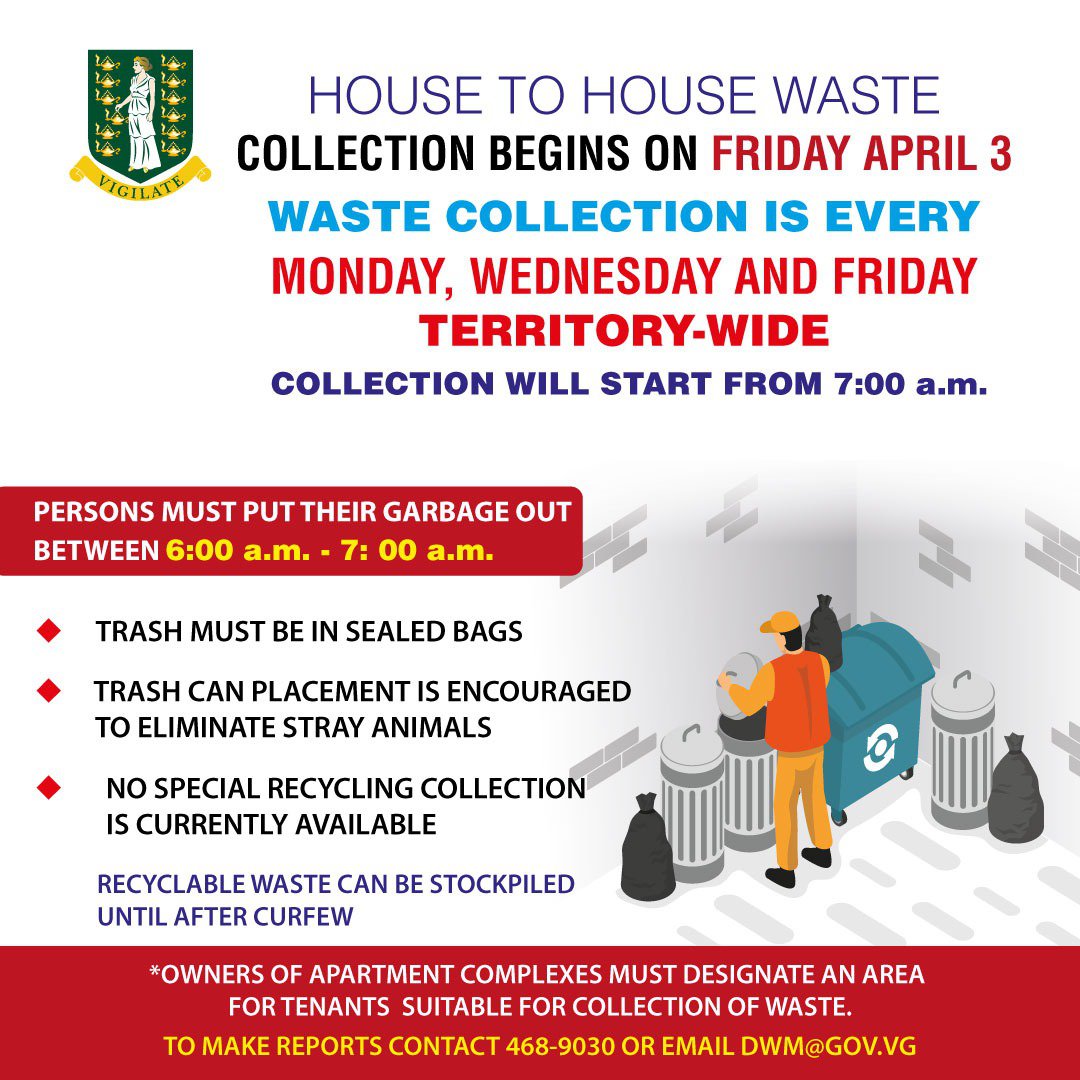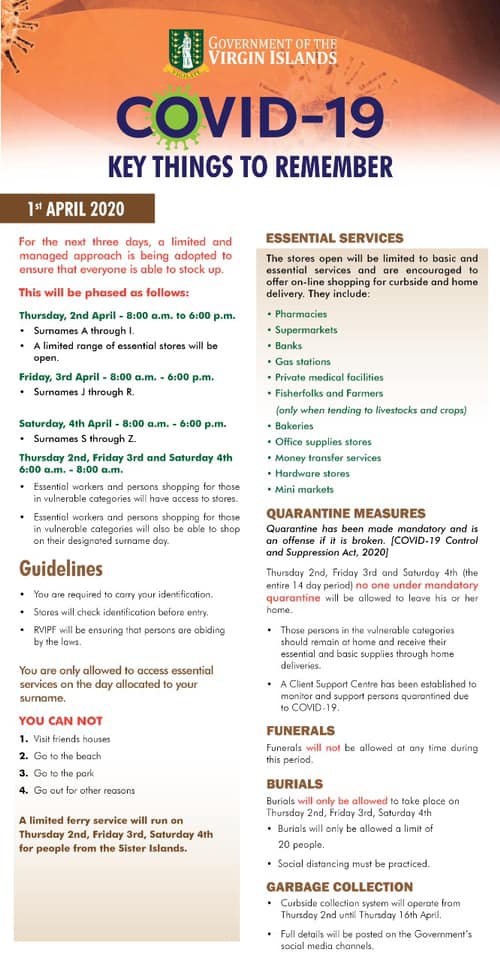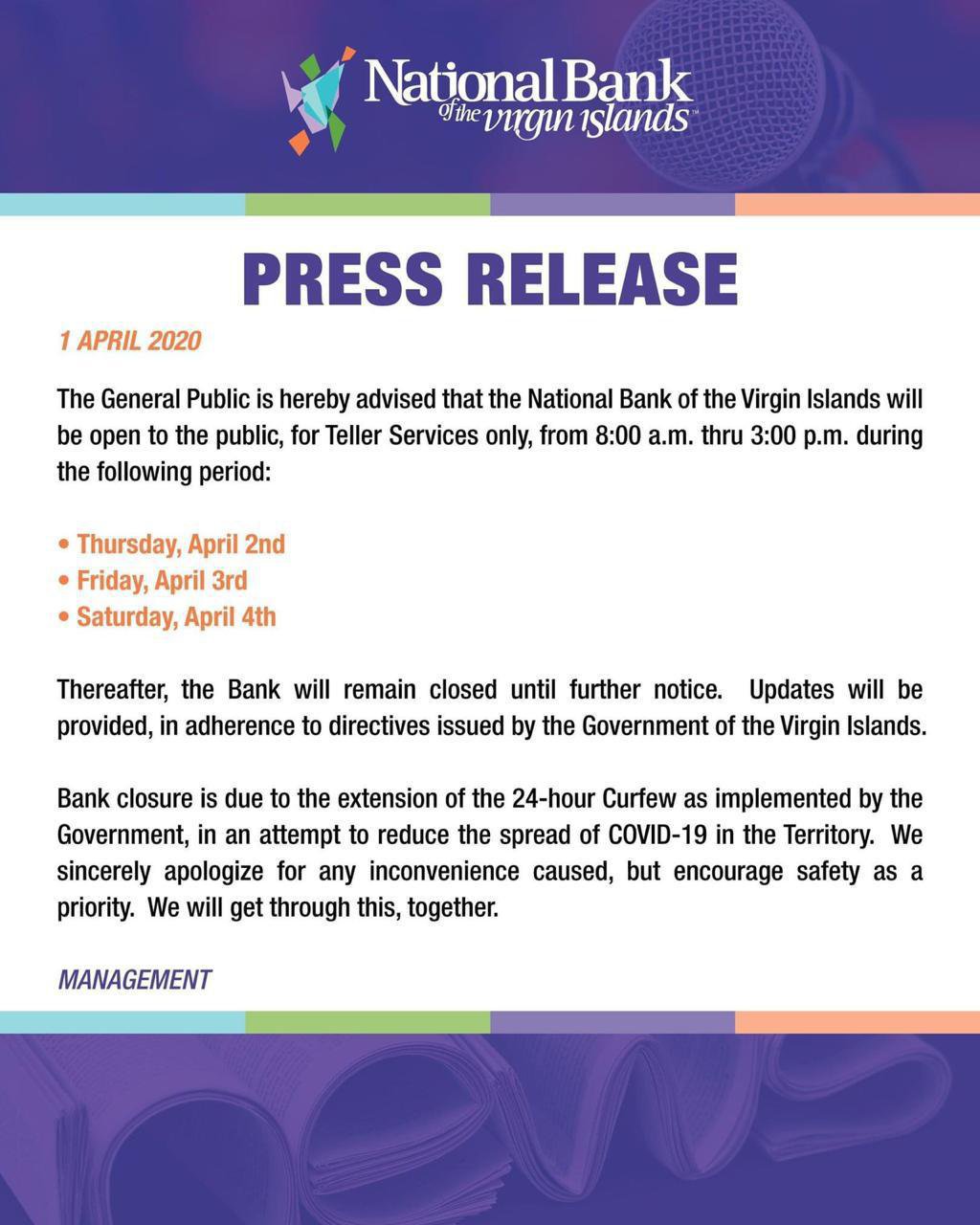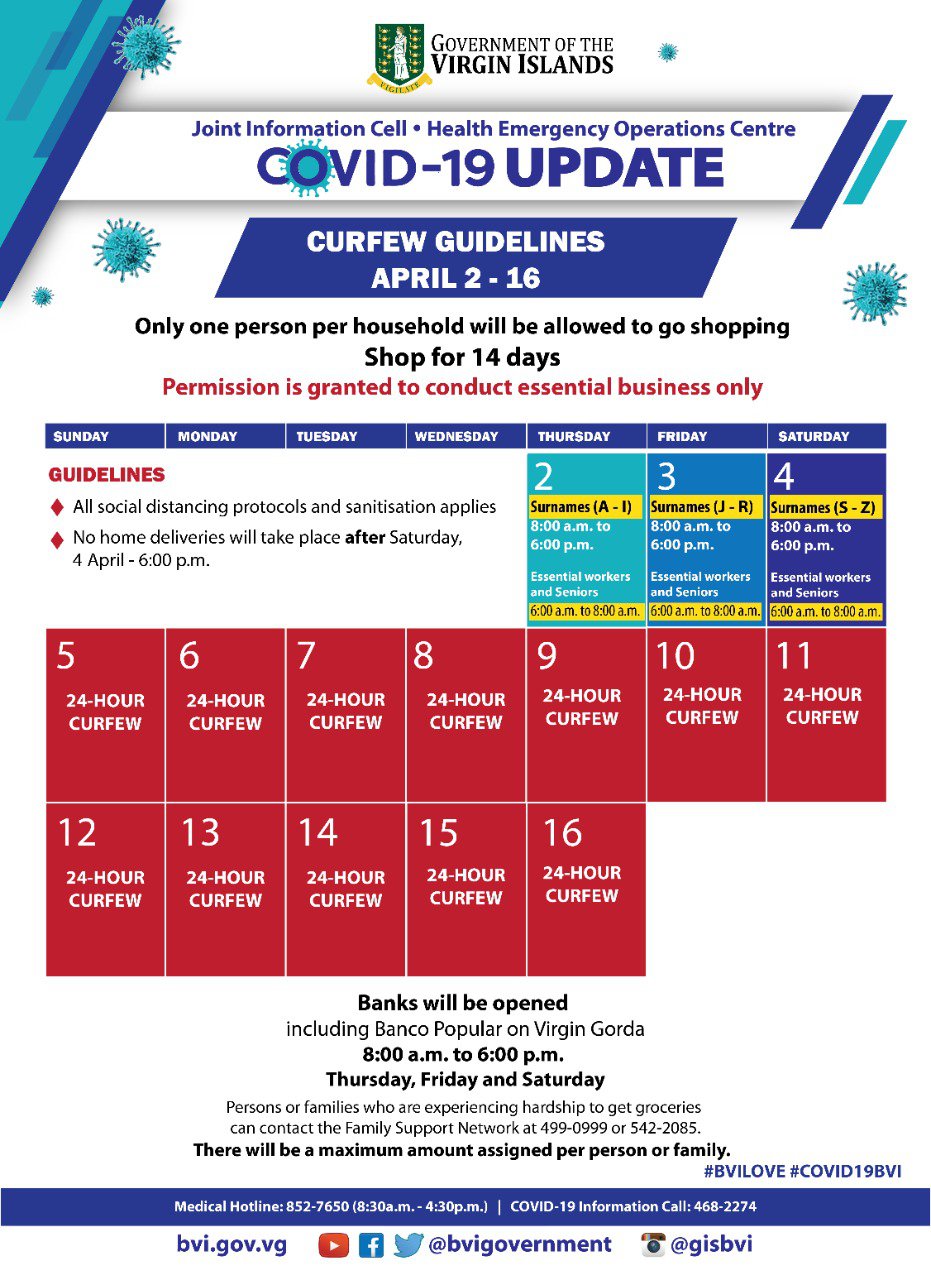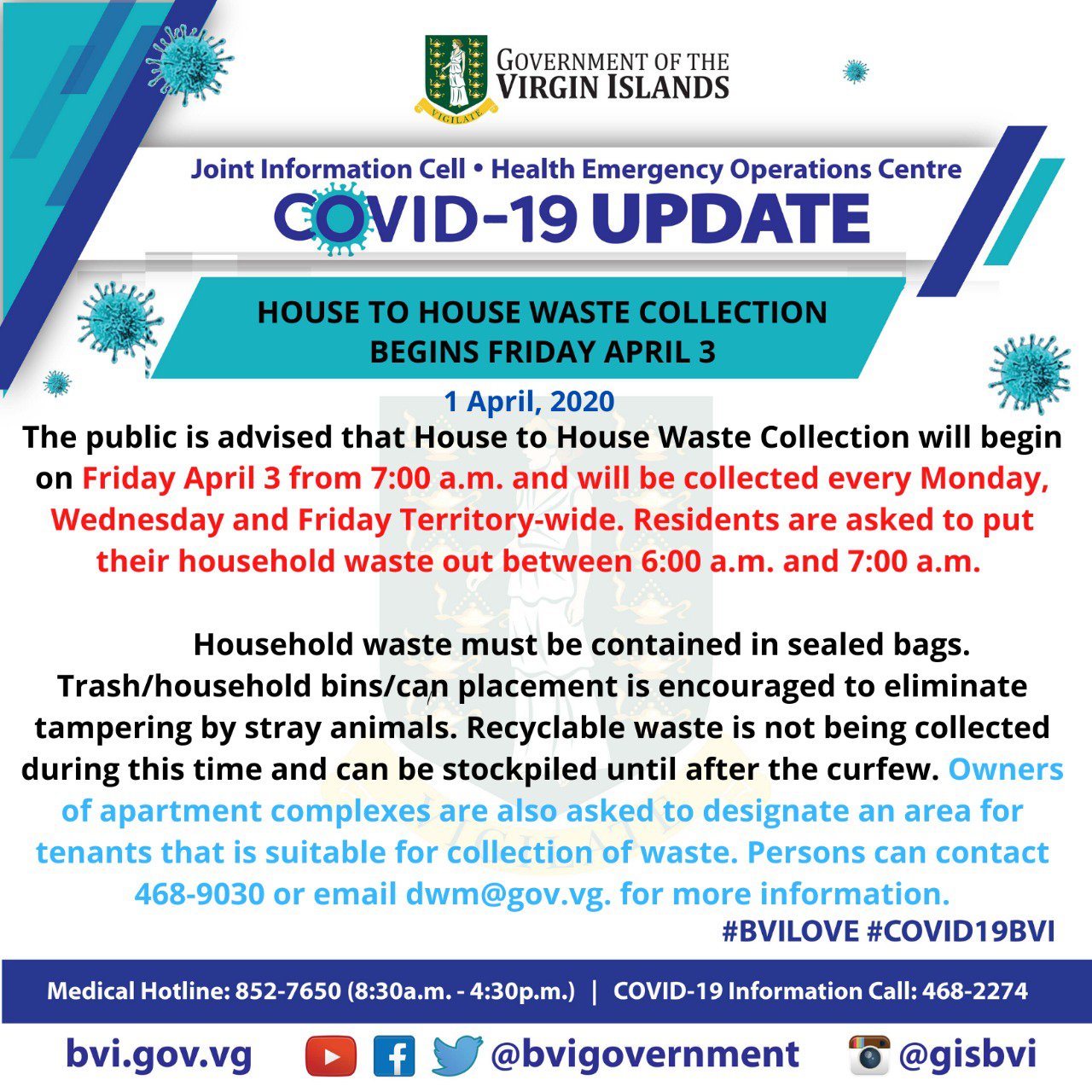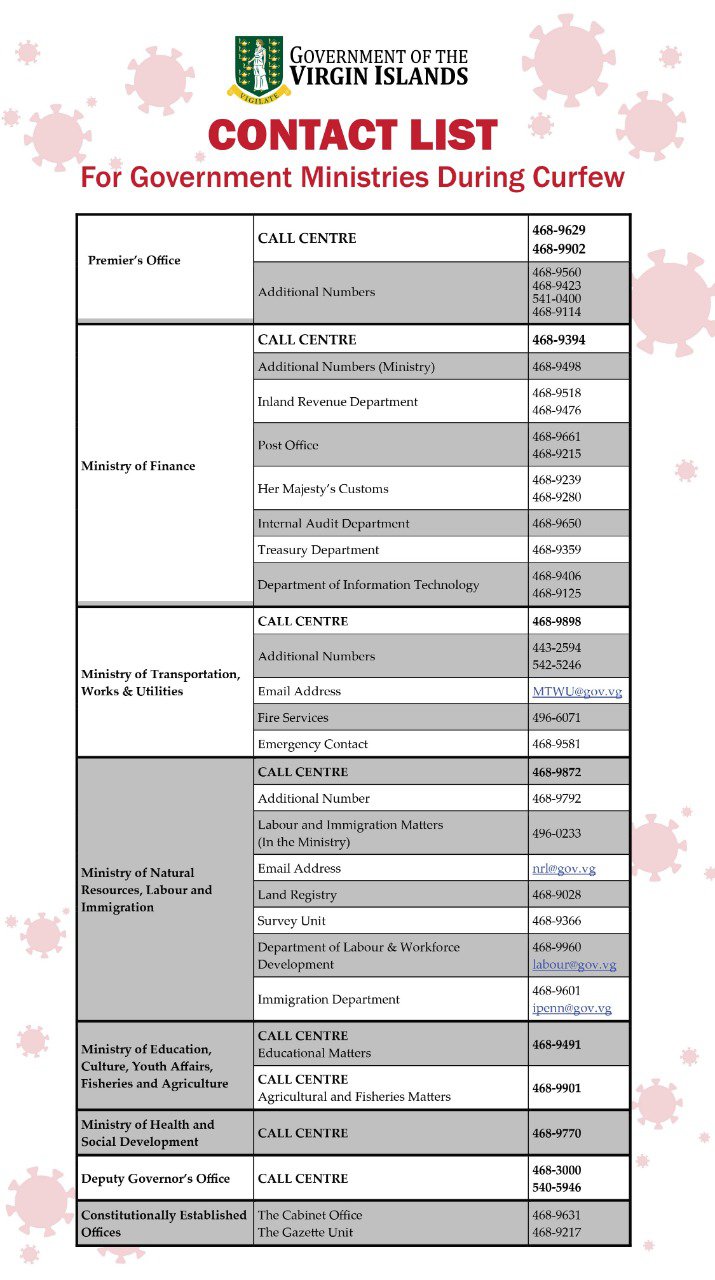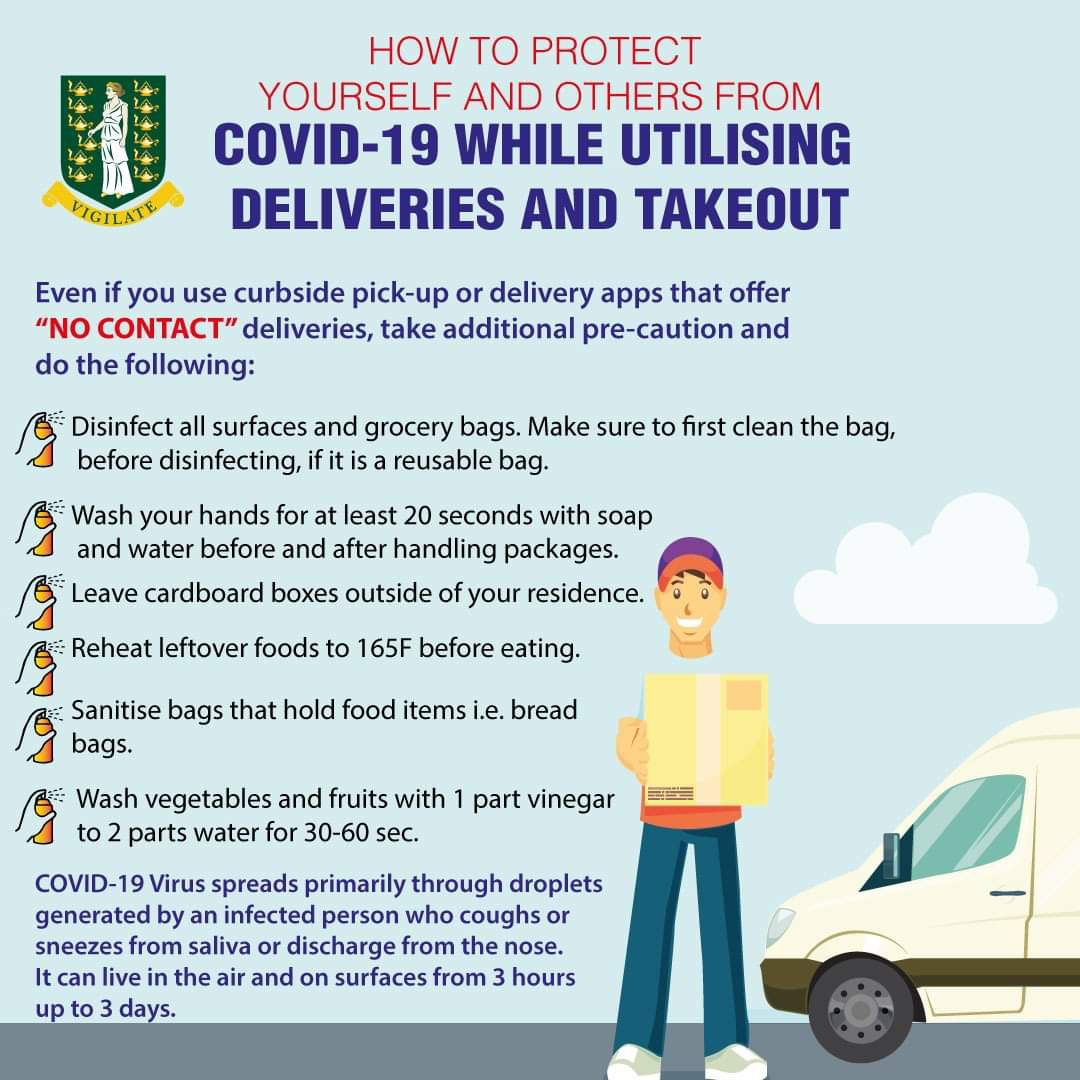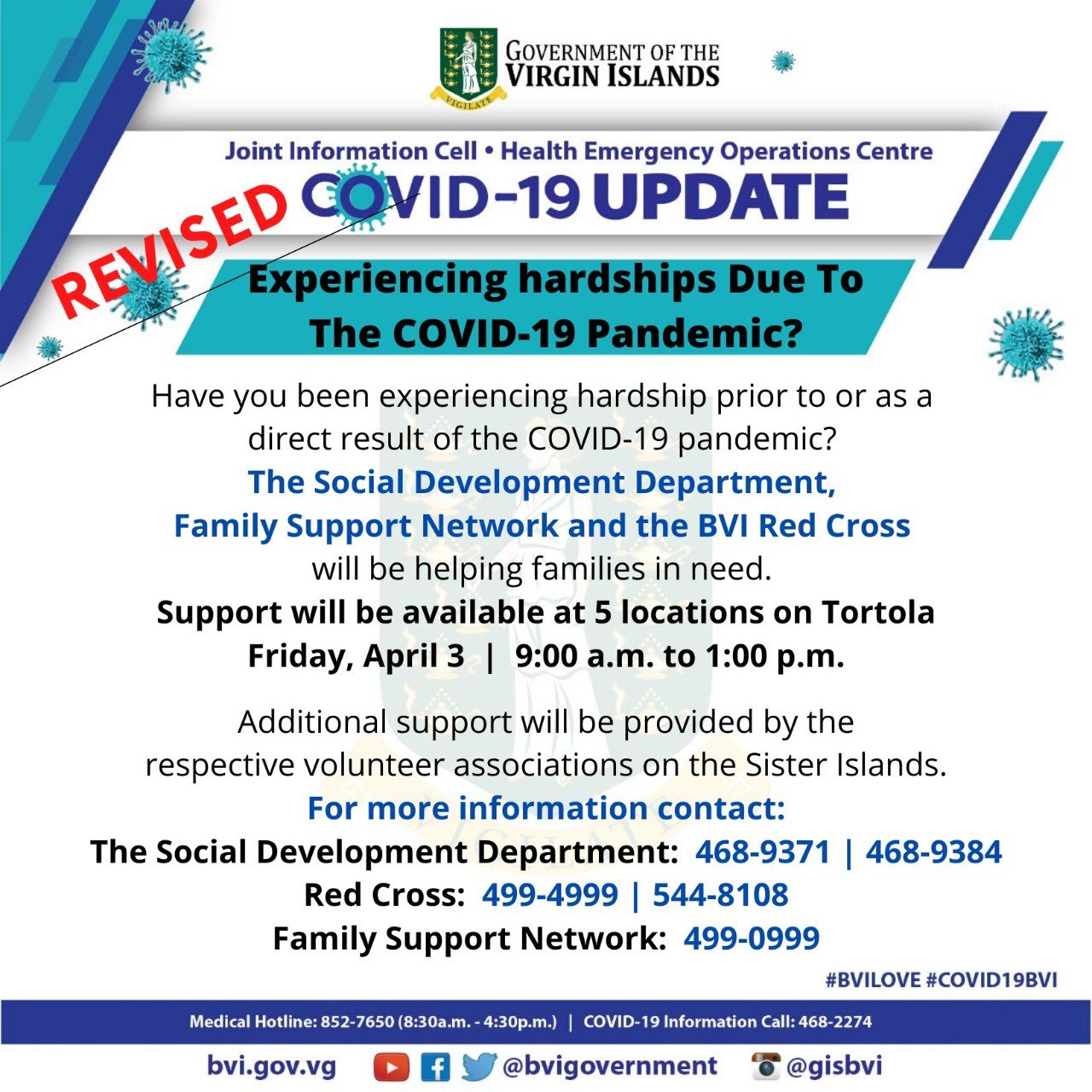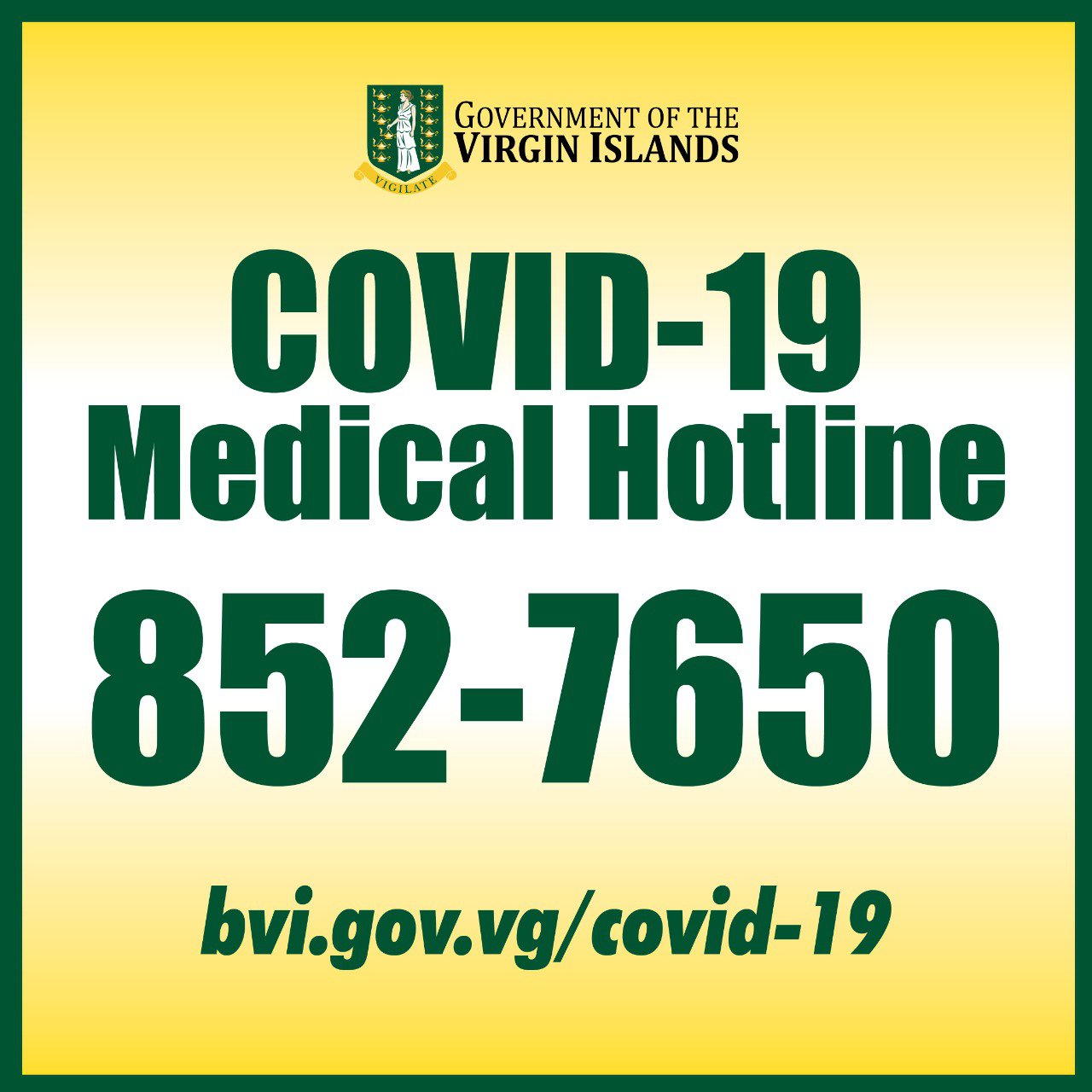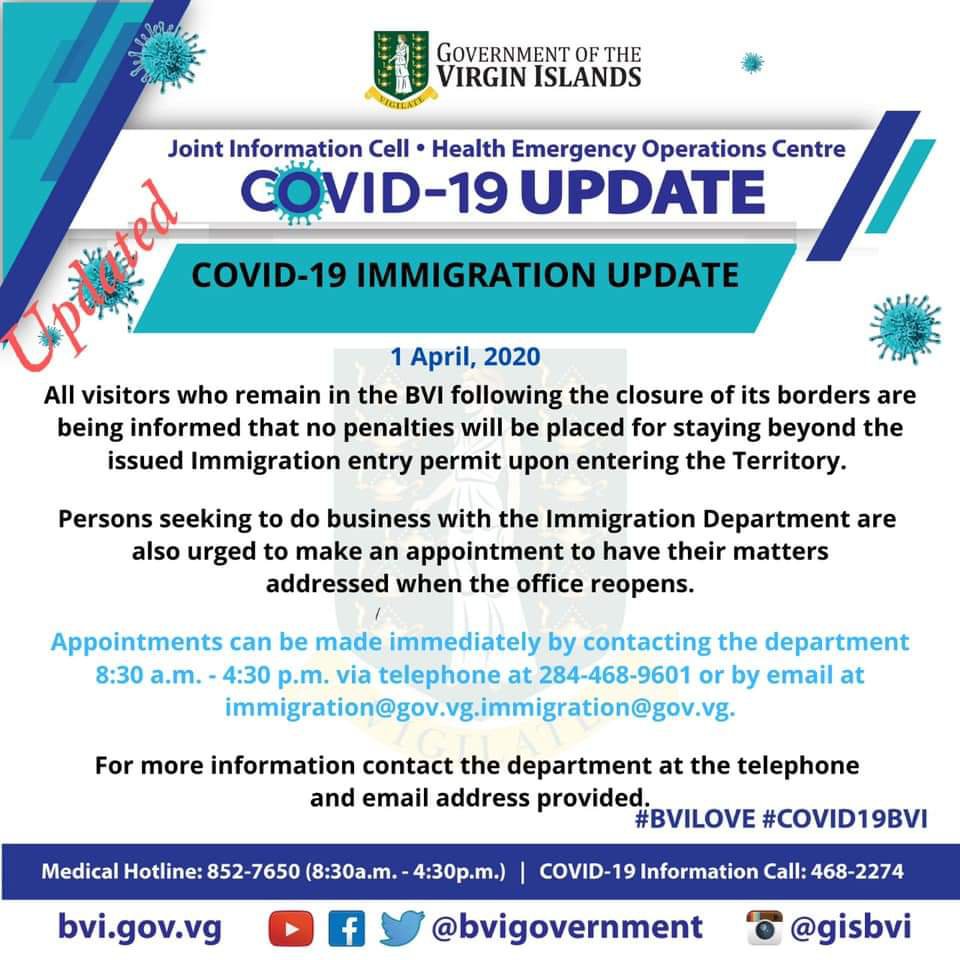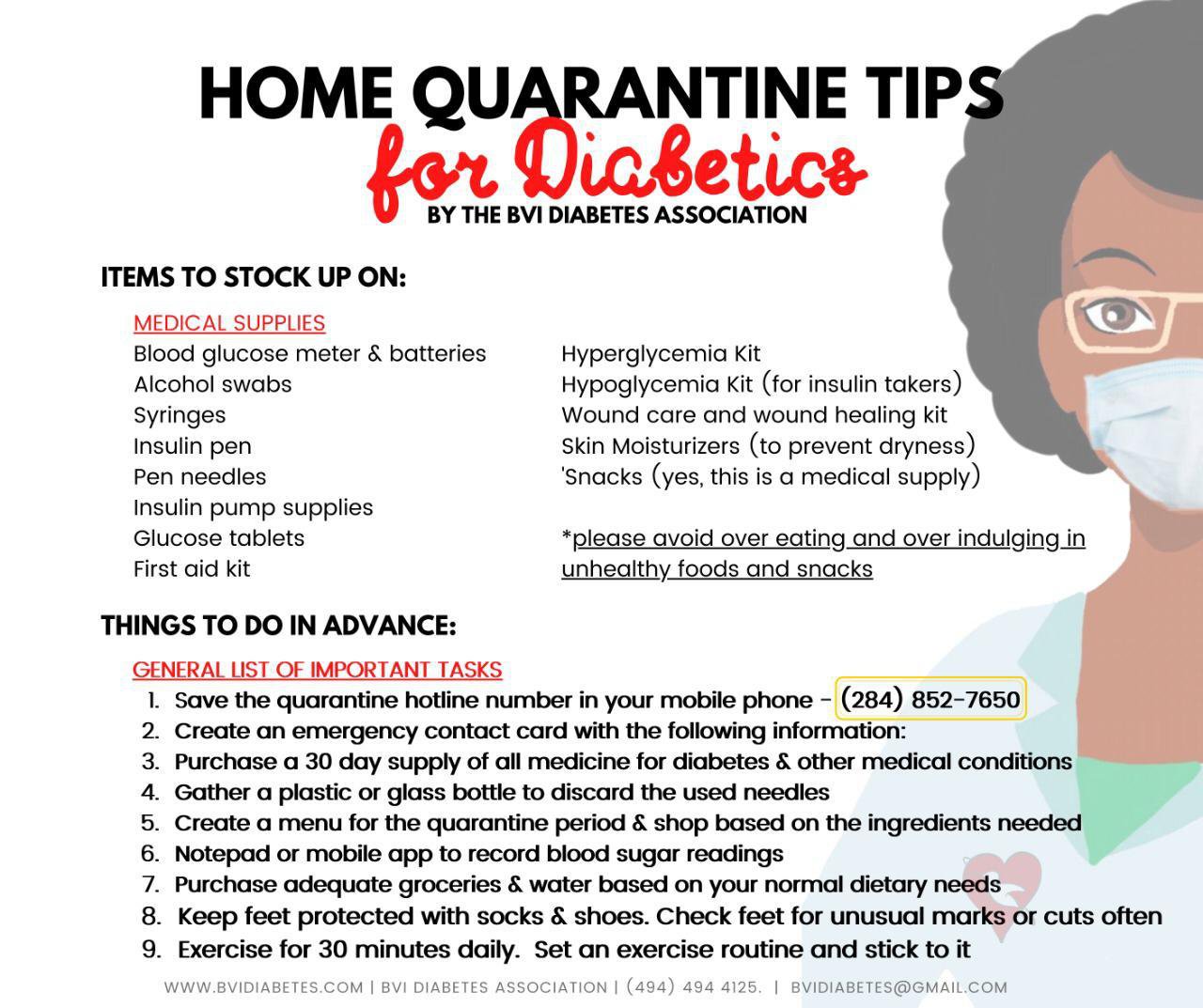 GARBAGE DISPOSAL/CURFEW
Here are some helpful garbage handling tips during Curfew 3/27 to 4/2, 2020:
Rinse out ALL bottles & cans before throwing in the trash.
Store meat trimmings and bones in the freezer if you don't have a pet Dog/Cat to feed.
Eat ALL of your food so there are less scraps for disposal. No waste - No smell.
Bury vegetable peels, fruit skins, egg shells (washed) and other organic waste in a hole in the ground or around a tree root makes good compost for plants to look beautiful.
When Curfew is over remember to properly dispose of stored garbage. 🏡