IMPORTANT NOTICE!!!
In order to avoid the spread of Coronavirus (COVID-19), and in accordance with regulations put in place by the BVI Government requiring all private and public schools to close until 3rd April 2020, ALL ADULT EDUCATION, SPANISH AS A 2ND LANGUAGE, AND AFTER-SCHOOL PROGRAMME CLASSES HAVE BEEN SUSPENDED until further notice. We apologize for any inconvenience this has caused, but remain committed to safeguarding the health of our students and faculty.
___________________________________________________________________________________
TCI's Ministry of Education currently offers several programs for children and adults that are designed to help them advance scholastically. See below which program is right for you or your child, and contact Minister Elena Fahie at 340-9925 to register today!
ADULT EDUCATION PROGRAM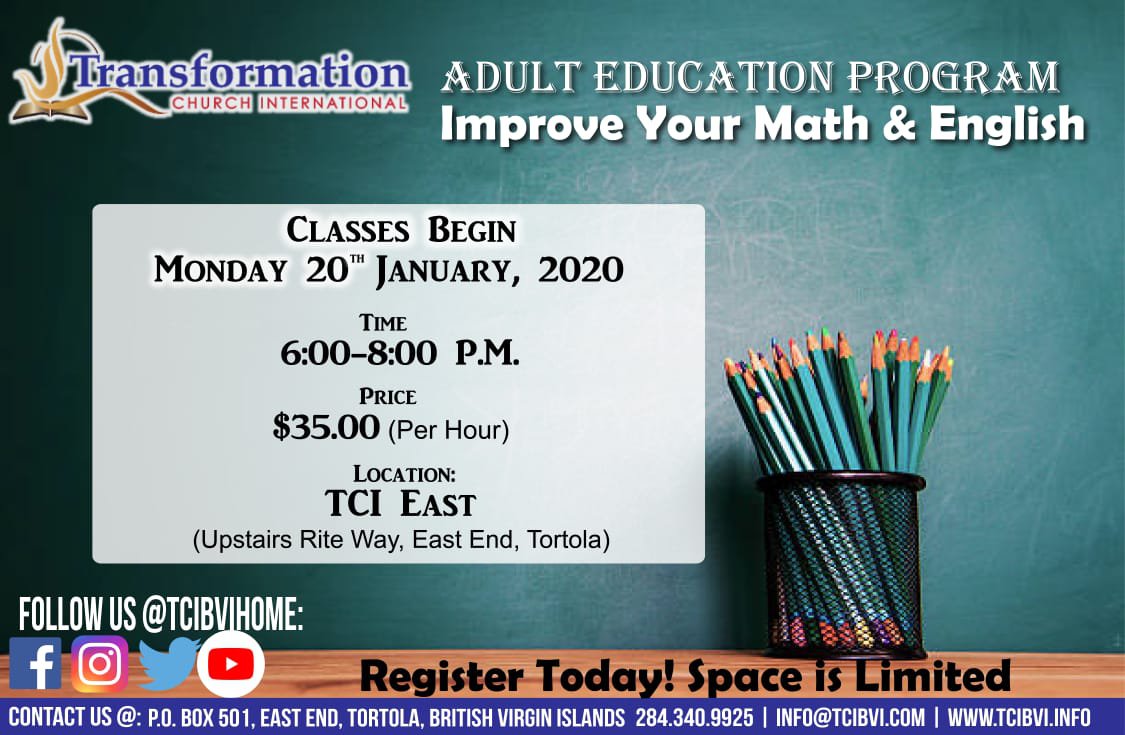 SPANISH AS A 2ND LANGUAGE CLASSES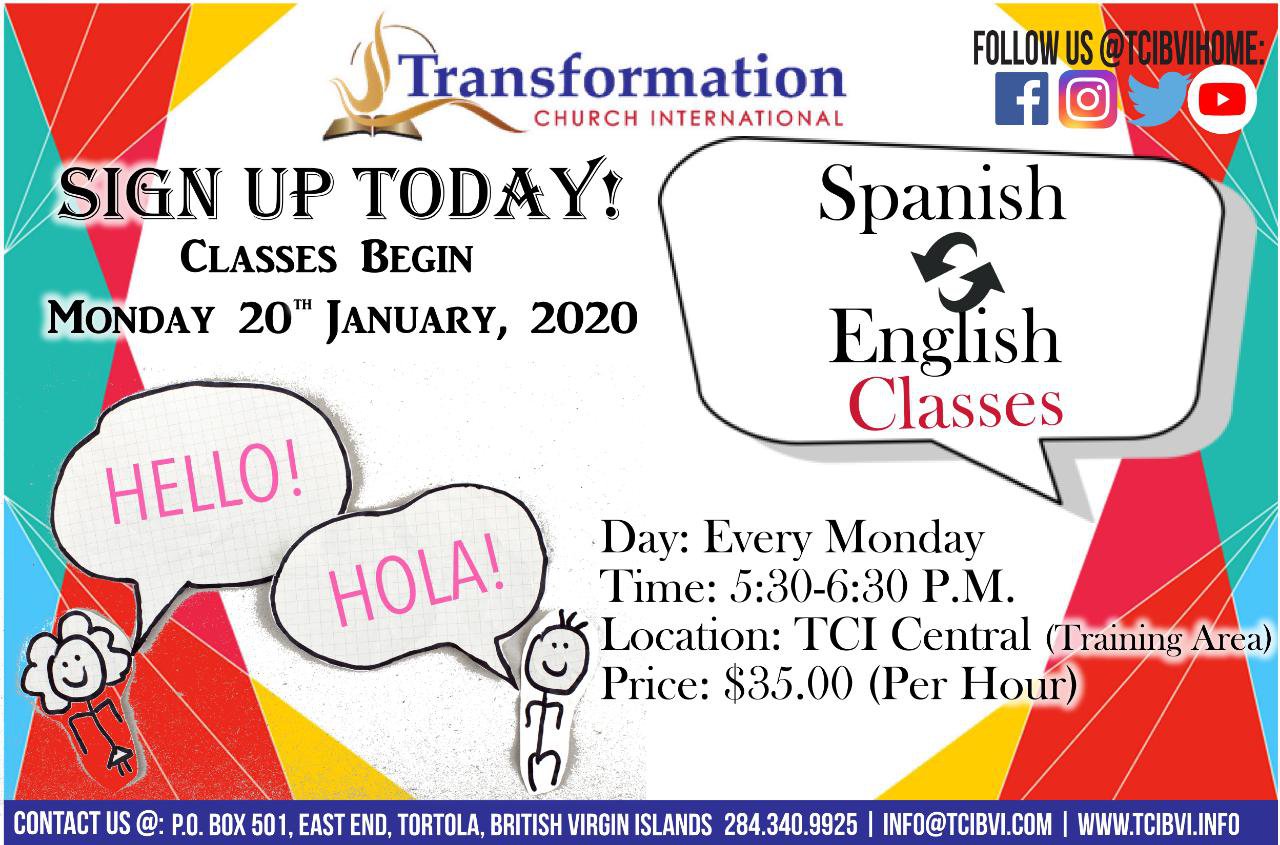 AFTER SCHOOL PROGRAMME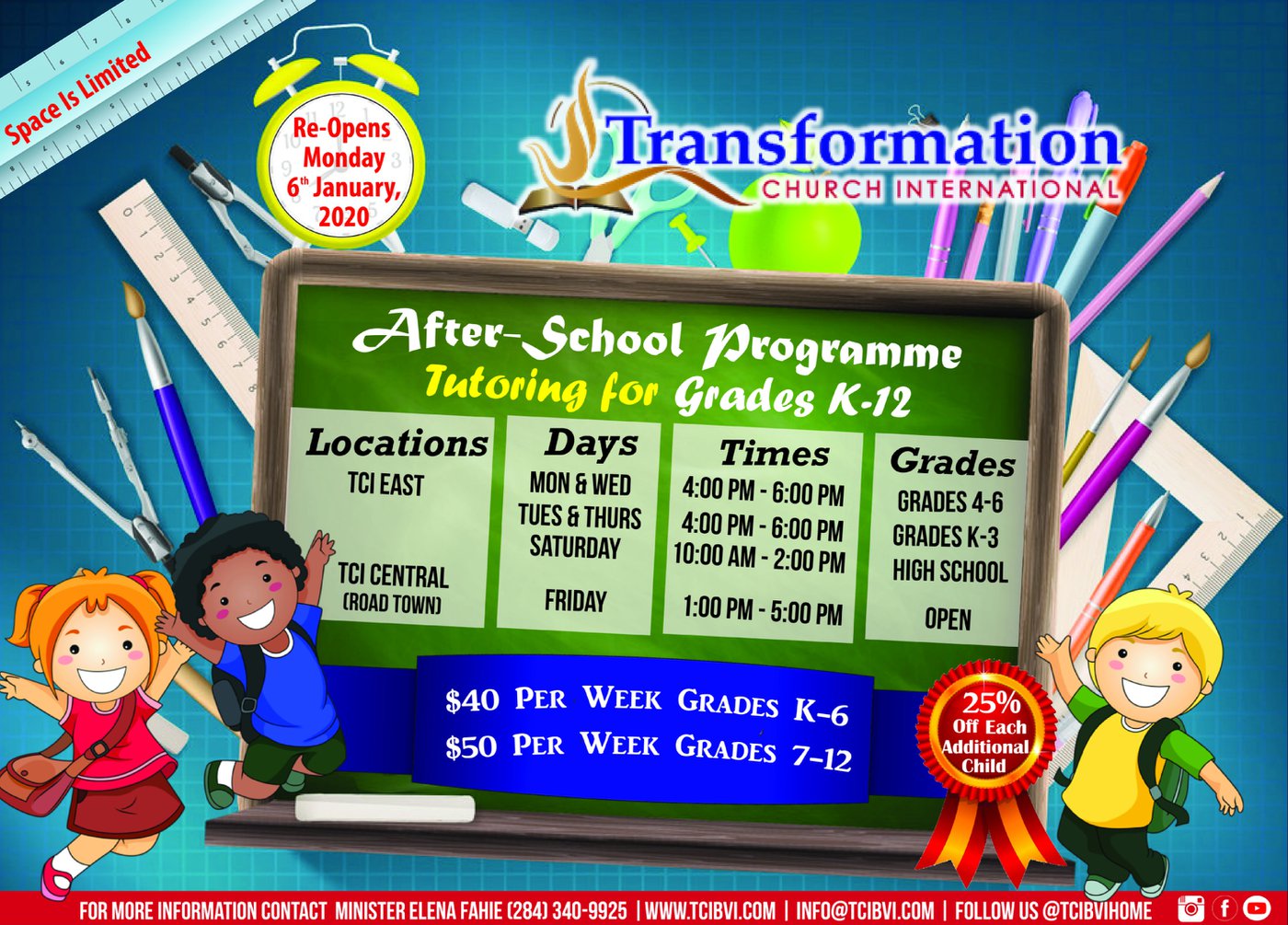 The Bible says "So Moses was educated in all the wisdom and culture of the Egyptians, and he was a man of power in words and deeds."
-ACTS 7:22 AMP
Do you have a child that needs help gaining the knowledge and wisdom for which you know they are capable? Well, our After School Program is designed just for you!
For more information, or to register, please contact Minister Elena Fahie aka Teacher Elena @ (284) 340-9925.