TCI GUYANA'S OVERSEERS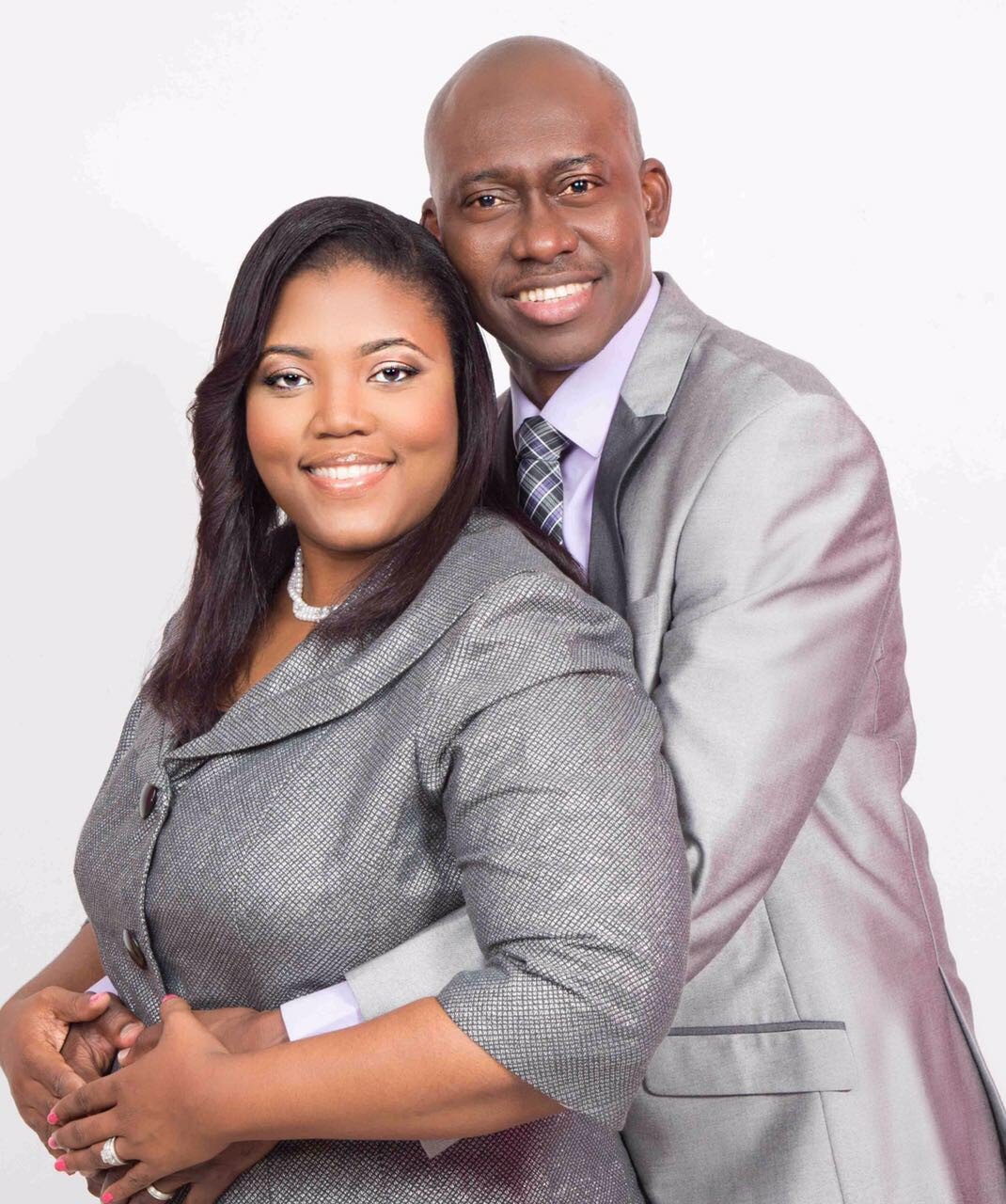 TCI Guyana was launched in Georgetown, Guyana, by Overseers, Apostle Curnal P. Fahie and Lady Tara A. C. Fahie on the 28th of October, 2018 with the blessing of the Global Harvest and Prophetic Network (GHAPN), of which TCI is a Member.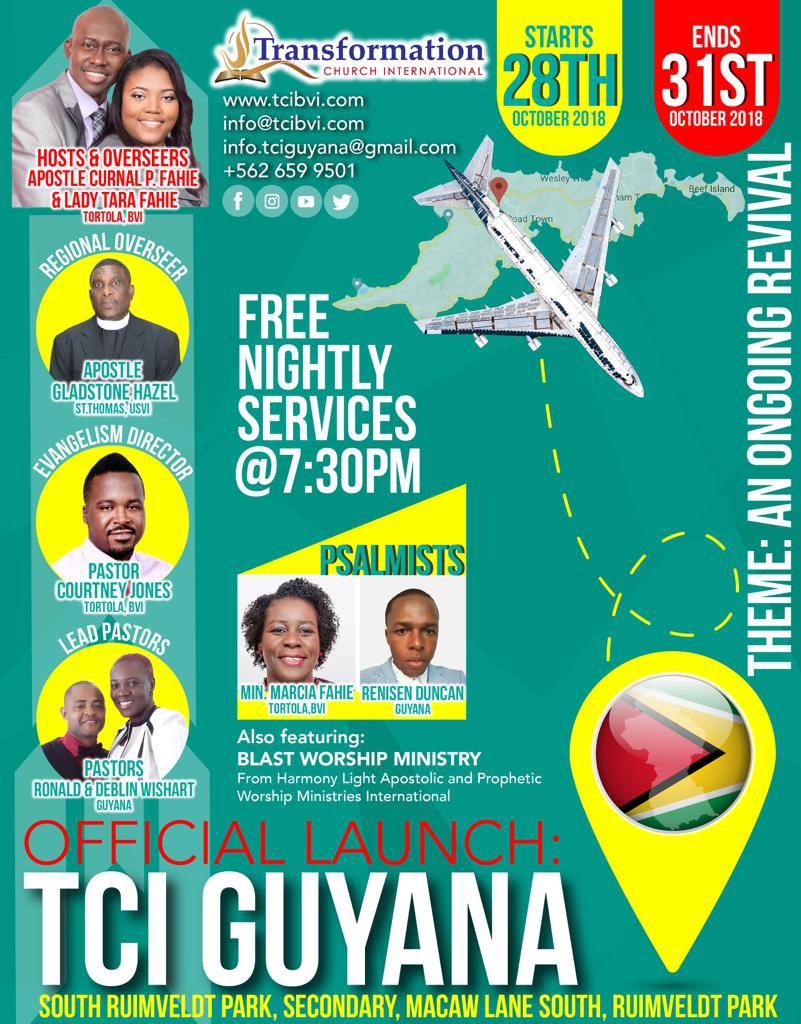 TCI GUYANA'S PASTORS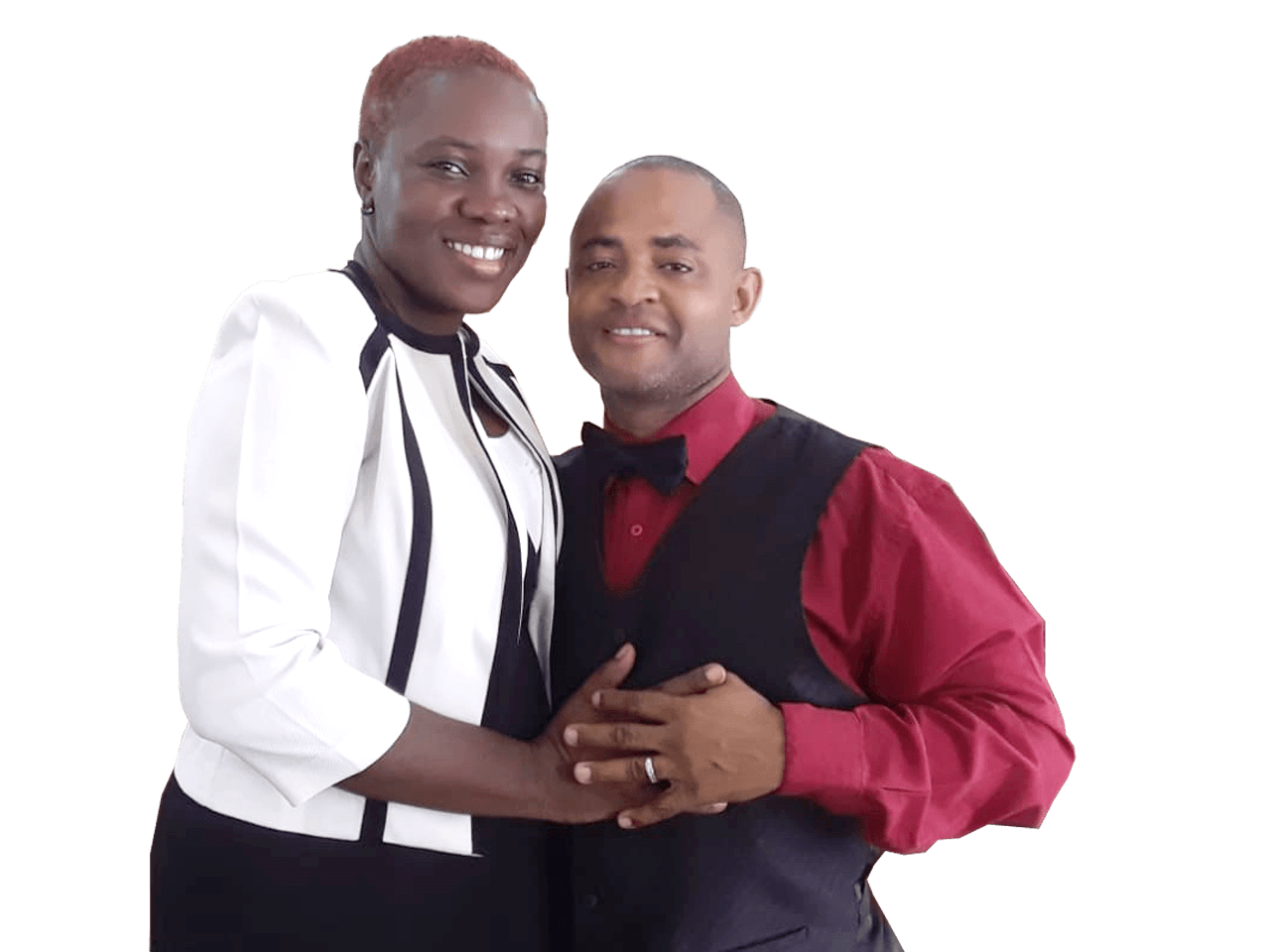 The TCI Guyana Family is cared for by Pastors Ronald & Deblin Wishart, two loving and passionate Servants of God.
About Pastor Ronald Wishart
Pastor Ronald L. Wishart has a servant's heart and is committed to the call of God on his life. He lives by the verse in Hebrews 11:6 (NKJV) which states, "But without faith it is impossible to please Him, for he who comes to God must believe that He is, and that He is a rewarder of those who diligently seek Him."
He was born to Courtney Wishart and Cheryl Higgins in Georgetown Guyana. Pastor Ronald is married to Pastor Deblin Wishart. He is the father of six children of excellence and grandfather to a wonderful little girl. He has a passion to see people saved from their sins and doing well holistically.
Pastor Ronald attended the Heavenly Light World Outreach Ministry Bible School in Guyana. He also attended the Cane Garden Bay Baptist Church Institute of Biblical Studies and the Transformation Church International Ministry Training Institute in the British Virgin Islands (BVI) and completed Chaplaincy training with the Cancer Treatment Center of America. He served in Prison and Evangelism Ministry in both Guyana and the BVI and saw people saved, healed, delivered and set free from sins by the power of God.
In 2007, he migrated to the BVI, where he met his wife, Deblin, and started a family. Pastor Ronald was divinely connected to Apostle Curnal P. Fahie, the founder of Transformation Church International (TCI) – an Apostolic/Prophetic Ministry/Center. It is while at Transformation Church International, through a series of events orchestrated by the hand of the Lord, that Pastor Ronald and his family were released by their Overseer/Apostle to re-migrate to Guyana in July 2017 to launch TCI Guyana. On Sunday 28th October 2018, TCI Guyana was officially launched with much excitement after more than a year of community evangelistic work.
The same intensity that Pastor Ronald used to serve the devil before he was born-again has been doubled in his service to the Lord Jesus Christ. He has boldly declared like Apostle Paul in Acts 21:13 (NKJV), "What do you mean by weeping and breaking my heart? For I am ready not only to be bound, but also to die at Jerusalem for the name of the Lord Jesus."
About Pastor Deblin Wishart
Deblin Ann O. Wishart is the daughter of Debra Welch and the late Horace Frank. Born in Georgetown, Guyana, she is the wife of Pastor Ronald Wishart and the mother of four prodigious children. A product of the public education system of Guyana, she graduated from the Cyril Potter College of Education in 1999 as a trained early childhood educator. She also earned a Bachelor of Arts in Education from the University of the Virgin Islands in 2007, and a Master of Education degree from the University of West Indies' Mona Campus in Jamaica in 2012.
Pastor Deblin accepted Jesus as her Saviour at a young age and served in church for as long as she can remember. At the age of 18, she served as Sunday School Superintendent and Youth Leader simultaneously. She also attended the Wesleyan Bible College and completed studies in youth work and children's ministry.
In 2001, she migrated to the British Virgin Islands (BVI), and there continued her career as an educator. While in the BVI, God's purpose for her life began to unfold in stages, one of which led to her marriage. Through this union, she was divinely connected to Apostle Curnal P. Fahie, founder of Transformation Church International – an Apostolic and Prophetic Ministry.
Submitting to God's call to pastor on her husband's life, she re-migrated to Guyana in July of 2017 and serves alongside him as Co-Pastor of Transformation Church International Guyana.
Pastor Deblin loves walking in integrity and is careful to be an example of the believer. Her new favourite verse is found in Galatians 6:1 KJV, which states; "Do not be deceived, God is not mocked for whatever a man sows, that he will also reap."
FELLOWSHIP WITH US!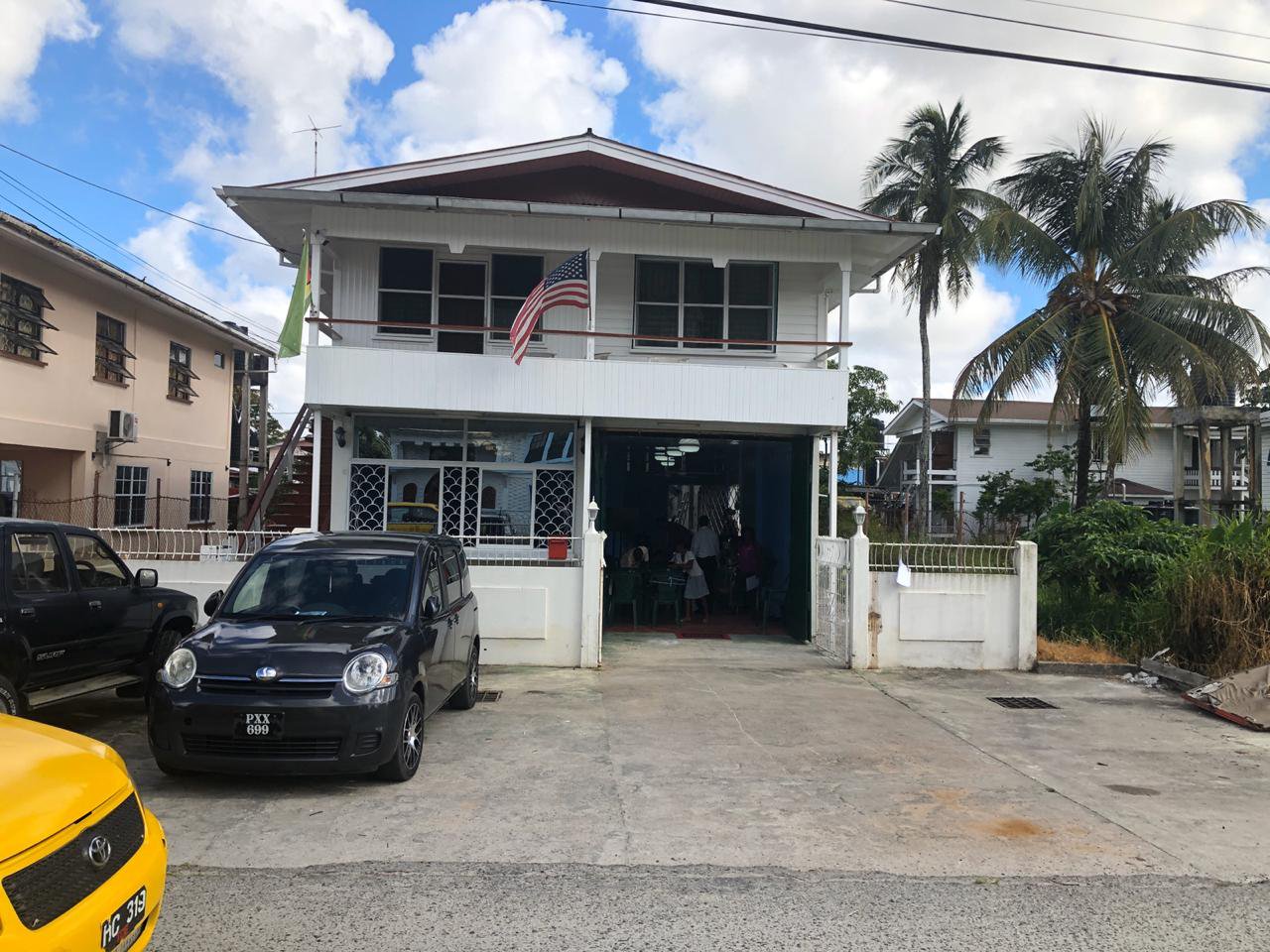 In October 2018, TCI Guyana moved to its current location at 45 Arapaima St (Fuzzy's), Guyhoc Park, Georgetown, Guyana. We invite you to join us at one of our weekly services which are held on:
SUNDAYS
9:00AM Sunday School
10:00AM Celebration & The Word
THURSDAYS
Let Us Know You're Coming!
Ready to check out TCI Guyana in person? We can't wait to meet you in person. Simply fill out the form below and we'll make sure to give you the VIP treatment upon your first visit.
Would you like to contact us directly at TCI Guyana? Click the link below to send us an email.